Sales Have Ended
Registrations are closed
Thanks so much for registering! We look forward to seeing you soon.
Sales Have Ended
Registrations are closed
Thanks so much for registering! We look forward to seeing you soon.
Description
September 21, 2018: From the Mixed-up Files of Mrs. Basil E. Frankweiler by E.L. Konigsburg
If sold out, please email info@litwitsworkshops.com to be waitlisted; if we have enough interest, we'll offer sessions on Thursday 9/20 as well.
About the workshop: We can't wait to bring this book to life! A LitWits® workshop is a hands-on, memorable experience of a great book. Kids read (or listen to) the story before they arrive,* and for three hours we experience it in all kinds of sensory ways. We'll explore the sights, sounds, smells, tastes, and feel of this wonderful story through prop-based discussion and creative activities, including art, projects, writing, history, geography, science, and more! (See our website for more details.) When children learn with their senses, their enthusiasm and curiosity increase, and teachable moments abound. It's amazing how much kids can learn while they're "just" having fun!
About this book, from Goodreads: When suburban Claudia Kincaid decides to run away, she knows she doesn't just want to run from somewhere, she wants to run to somewhere — to a place that is comfortable, beautiful, and, preferably, elegant. She chooses the Metropolitan Museum of Art in New York City. Knowing her younger brother Jamie has money and thus can help her with a serious cash-flow problem, she invites him along.
Once settled into the museum, Claudia and Jamie find themselves caught up in the mystery of an angel statue that the museum purchased at auction for a bargain price of $225. The statue is possibly an early work of the Renaissance master, Michelangelo, and therefore worth millions. Is it? Or isn't it?
Claudia is determined to find out. Her quest leads her to Mrs. Basil E. Frankweiler, the remarkable old woman who sold the statue, and to some equally remarkable discoveries about herself.
"LitWits is motivating, educational, and inspirational. Your workshops have shown my son that exploring the world of literature and writing can be fun. I can't thank you enough."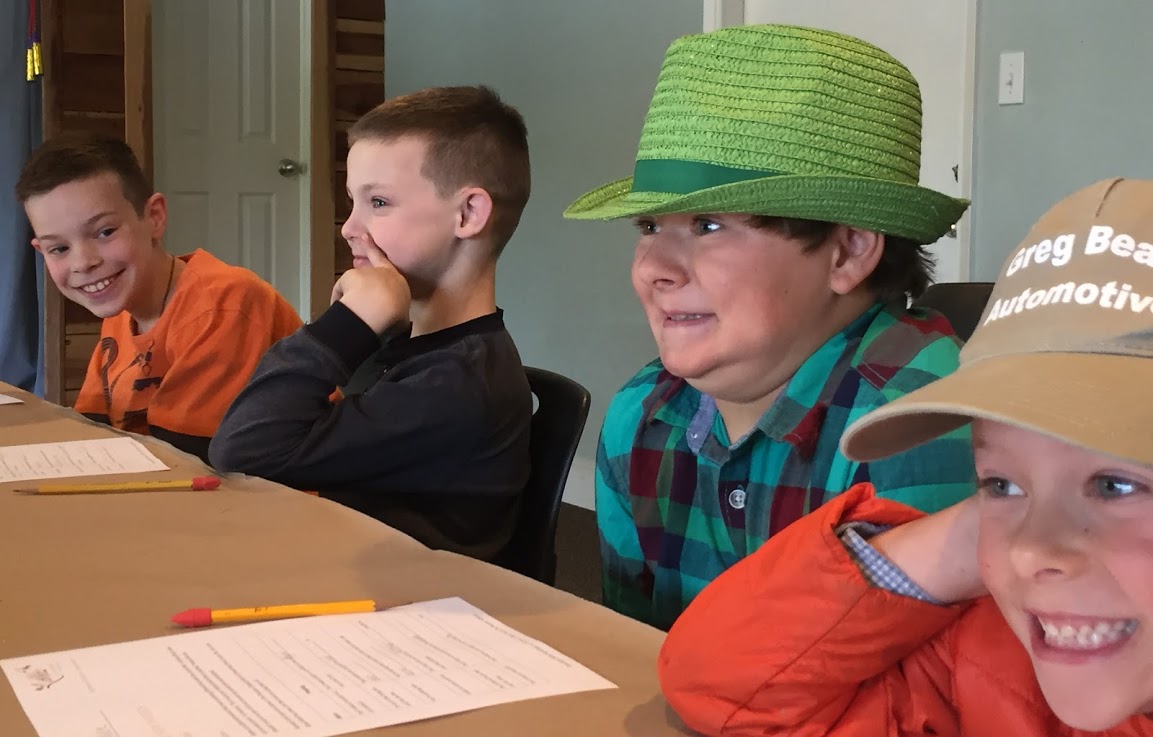 That's because our straight-from-the-pages props, activities, creative projects, and original academic handouts are integrated to convey key academic information: themes, the narrative arc, character development, historical and geographical contexts, vocabulary, writing skills, and more. There's no pressure to perform or participate – we want to inspire your kids to read more great books!
AGES: Each workshop is offered for two age groups. The content will be exactly the same in the 7+ and 10+ groups, and all will do creative writing. The differences are:
Ages 7+
slower pace, more thorough project directions
thorough discussion of all handout information
more time for projects and creative writing, with one-on-one help as needed
age-appropriate expectations for efforts and participation
appropriate peer setting
Ages 10+
faster pace, less detailed project directions
emphasis on thoughtful, thorough responses on all handouts
more time for deeper, age-appropriate discussions and creative writing
age-appropriate expectations for efforts and participation
appropriate peer setting
If this age division separates siblings who would prefer to be together, or if it better suits your schedule to have them in a single workshop, older kids are welcome to attend the 7+ workshops, but not the other way around.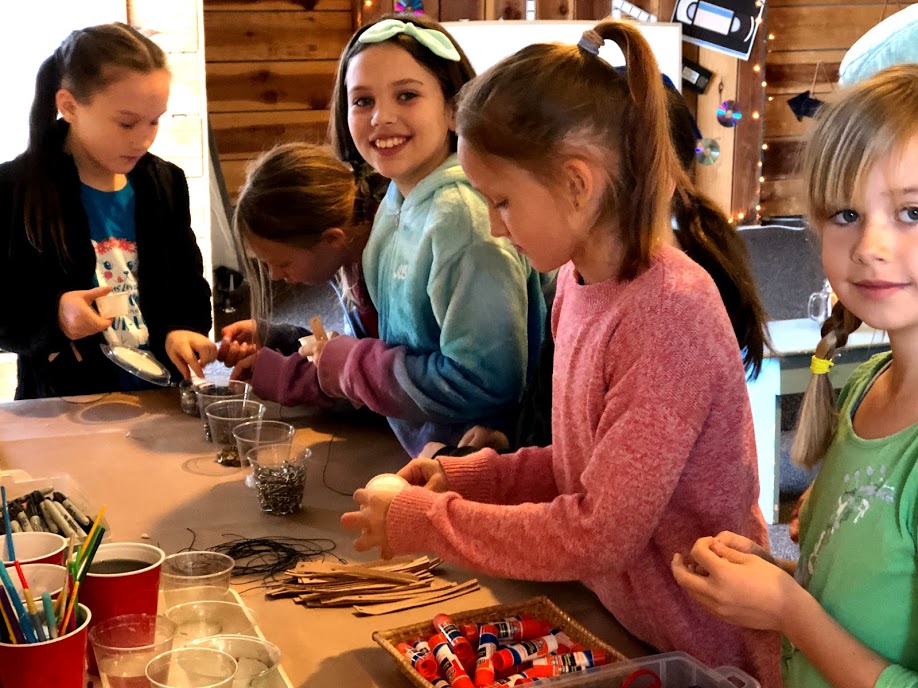 Cost: The $70 cost of each 3-hour workshop includes all supplies and a no-nuts, book-related snack. If you'd like to be billed via PayPal 30 days prior, use promo code BILLME to register. LitWits Workshops is an approved vendor for Ocean Grove Charter School and Inspire Charter Schools. Charter parents, please enter promo code CHARTER to register, then request a purchase order or enrichment certificate.
Cancellation Policy: If you cancel at least 30 days before the workshop, you can choose a refund or makeup; within 30 days, you'll get a makeup. (Use promo code MAKEUP to re-register, and please remind us, in the Notes field, which workshop you missed.) There are no refunds or makeups for no-shows. We hope that makes sense and seems fair!
*Abridged and audio versions are perfectly acceptable; movie versions are not, because images replace a child's visualization, and words are reduced to dialogue. Our workshops aren't just about the story, but about how the author's craft skills affect thought, character, and imagination.