Description
Are you tired of hunting down potential customers and clients? Enable more customers to find your online presence with an effective search engine optimization (SEO) strategy. SEO makes sure that when a potential customer searches for your product or service online, they find you! In this workshop, you will gain:
Strategies for boosting your SEO
Tactics for converting online leads into customers
Workshop Facilitator: Brian Loebig, Loebig Ink, LLC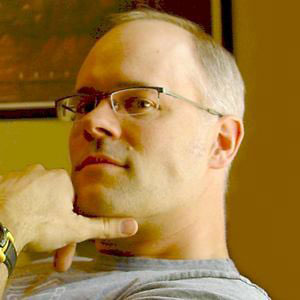 Brian Loebig is the founder of LoebigInk.com, and author of TheInkBlog.net and CriminalThinking.net. He has over 15 years of experience working in the quality improvement and technology fields as an administrator and web consultant. In 2010, Loebig Ink was launched as a full time web consulting business in Richmond, VA and founded on the principles of integrity, trust and sleep deprivation. We call it the "midnight club". The business moved in 2012 to Bethesda Maryland in the Washington, DC area with a wider scope and expanding team of social media, SEO, web and graphic design professionals.
Brian has also worked as a practitioner and administrator in the corrections, substance abuse and human services fields with a special emphasis on technology. He continues to work with numerous community-based non-profits as a web technology consultant, board member and volunteer.
Thrive Workshop Series at Impact Hub DC
Thrive is a workshop series at the Impact Hub DC focused on helping social entrepreneurs and innovators be more effective in their work. Thrive will feature opportunities for the Impact Hub DC community to learn new skills, grow their businesses, and engage with like-minded professionals who are passionate about creating a better world. Join our weekly workshops on the Impact Hub DC website and get ready to Thrive this fall.