Description
Traditional forms of marketing and advertising don't apply to entrepreneurs and startup founders who expect exponential website traffic growth on a credit-card budget. Where every dollar and hour spent on marketing counts double, you have to get creative to get high ROI on your efforts… and doing what everybody else does just won't cut it.
So, what would it mean for your startup business if every day your website had so much organic traffic from the 'money keywords' that your sales people were straining to handle all the inquiries?
And, what would it mean to your quality of life if you could work from anywhere on your own terms leveraging content marketing and SEO techniques to create a portfolio of online income streams… on a bootstrap budget?
And, how about if rather than overpaying for ads and PR, you could pay much less and get way better results?
It's not wishful thinking. It's called SEO.
Join the SEO masterclass to find out what you need to know about maximizing your visibility on Google, the largest free marketplace of customers and leads actively searching for your product or service. In a world where 80% of consumers search online for a product or service before buying, invisibility is a fate much worse than failure.
From Invisible to Invincible, SEO masterclass will take you from where you are to where you need to be. Learn the latest SEO techniques and algorithm updates to design a winning game plan for your online business…on time and on budget.
From beginner to black-belt, SEO masterclass is a results-oriented, high-energy, and comprehensive experience that culminates in a tried-and-proven formula for the complete makeover of your website's performance, including:
Understanding of the key SEO principles and ranking factors

Recent Google changes and updates that will make or break your online visibility

How to audit your website and measure your SEO performance

How to perform keyword research and mapping like a pro

How to build your credibility online through blogging, self-publishing, personal branding, and posting content on high-authority sites

How to use meta tags and tech solutions to optimize content on your website

How to attract high-quality backlinks to your content

How to monetize your website traffic and make money online

How to turn your blog into an SEO machine generating incremental traffic and leads

Which SEO tools, resources, Wordpress plugins, and platforms to use make your strategies actionable
SPEAKER BIO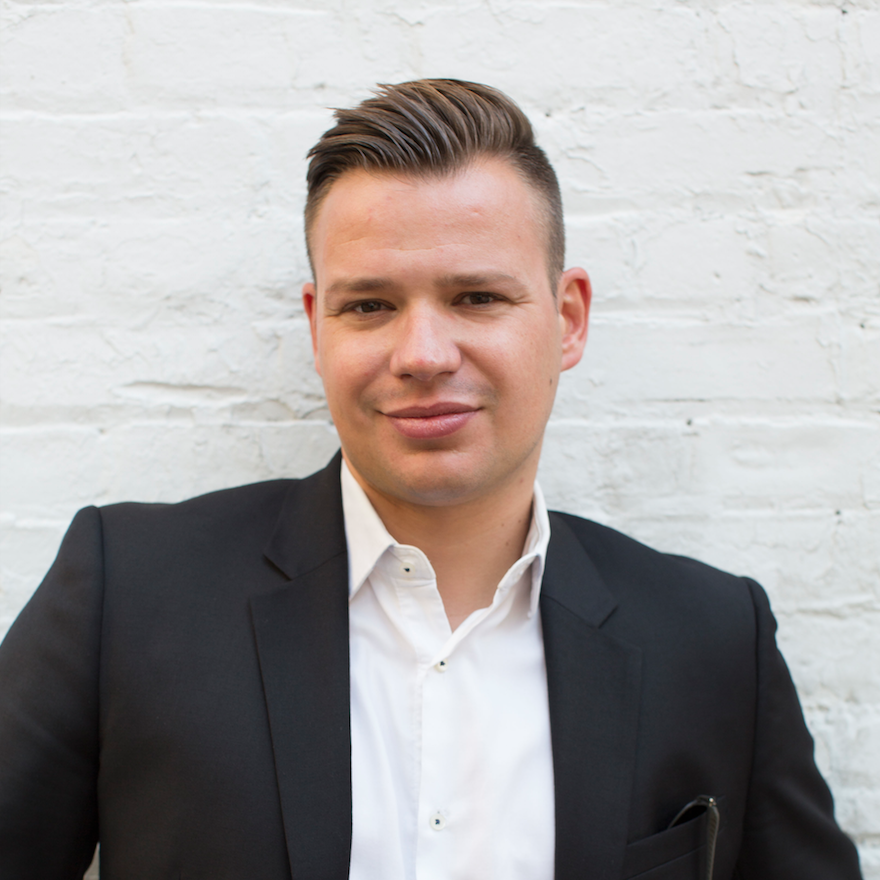 Matthew Capala is a self-made entrepreneur, author, speaker and international SEO trainer. A Polish-immigrant who started out on construction sites in Manhattan, he has created opportunities for himself leveraging free Internet tools he wouldn't have had otherwise. He built his first website in 2006, worked with some of the most iconic brands in the world, lived a digital nomad lifestyle traveling full-time while making six-figure income on the Internet, trained thousands of people around the world, published four books, was appointed Adj. Professor at NYU, built two successful companies, and has spoken on main stages at events in destinations ranging from Swiss Alps to Trindad.
Today, Matthew Capala is running Alphametic, a Miami-based search marketing agency for mid-market to enterprise-level businesses. His clients include L'Oreal, Quest Diagnostics, Novartis, Shopkeep, Hoval, and many more. As the founder of Search Decoder, an SEO training platform, Matthew teaches and inspires entrepreneurs to leverage free online tools to turn their passion into profit and create the life they want. With a mission to make SEO and Internet marketing more accessible, he published the bestselling "SEO Like I'm 5" book and launched "SEO Online Bootcamp for Entrepreneurs" at IWillTeachYouSEO.com His work and ideas have been featured on eMarketer, Chicago Tribune, Entrepreneur, Huffington Post, Mashable, Problogger, The Next Web, and Inc. He has spoken at Internet Summit, Social Media Week, TECHMunch, Search Marketing Day, ePharma, AMA, and Digital Summit.
You can find Matthew on Twitter, Facebook, and Instagram.
PARKING INSTRUCTIONS & OPTIONS
City of Miami Parking Lot 43:
56 SW 1st Street Miami, FL 33130
Starthub Adjacent Parking lot (entry only from 5pm - 7pm, $3 cash for all night parking):
60 W. Flagler Street Miami, FL 33130
If you have any questions regarding parking or general iquiries, please contact Starthub's Director, Hector at 786.888.2491 or email hector@starthubmiami.com.