Description
People frequently turn to Google searching for products and services they need. Having your website appear in search results requires effort.
This presentation will break down, in very understandable terms, everything you need to know to get your website to show up higher in search engines.
You will learn:

How search engines (like Google) work
What SEO (Search Engine Optimization) means
Steps to setting up an effective SEO strategy
What you can do right now to increase your exposure in search engines
SEO trends to watch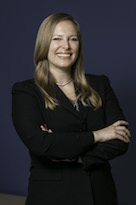 Pam Ann Aungst, M.B.A., President of Pam Ann Marketing, LLC, is widely recognized as an expert in search engine optimization (SEO) and digital advertising analytics.
A self-proclaimed "geek", Pam began studying computer programming at 6 years old, started creating websites in 1997 and has been working professionally in the field of e-commerce since 2005. Referred to by Sprout Social as a "Twitter Success Story," she harnessed the power of social media to launch her own agency in 2011.
Pam has been interviewed by publications such as Internet Retailer magazine and CBS Small Business Pulse. She has published articles in top internet marketing news sources, and guest lectures at prestigious universities such as NYU. Pam was recently honored with several awards for her small business leadership and non-profit advocacy work, including being named one of "Jersey's Best Marcom Professionals Under 40."
Pam holds an M.B.A. in Marketing from Regis University, where she learned the cornerstones of traditional marketing strategy. She now combines that with her more than 10 years of experience in search engine optimization, pay-per-click advertising, and digital advertising analytics to help brands bridge the gap between big-picture marketing strategy and solid data-driven technical execution.
Date and Time
Refund Policy