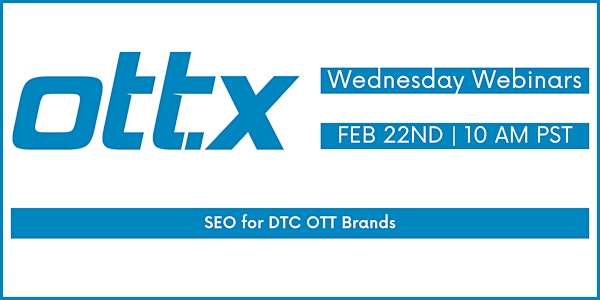 SEO for DTC OTT Brands
February 22nd | 10:00 AM PDT | SEO for DTC OTT Brands
About this event
SEO for OTT brands is one of the most important aspects determining viewership and subscription growth.
With the growth in the demand for accessible and quality content online, OTT platforms have turned to SEO to attract more viewership via creative strategies that help in propelling their content to the top of search results.
There are many crucial steps that are involved in devising the perfect strategy for SEO for OTT brands. including intrinsic on-page and technical SEO measures.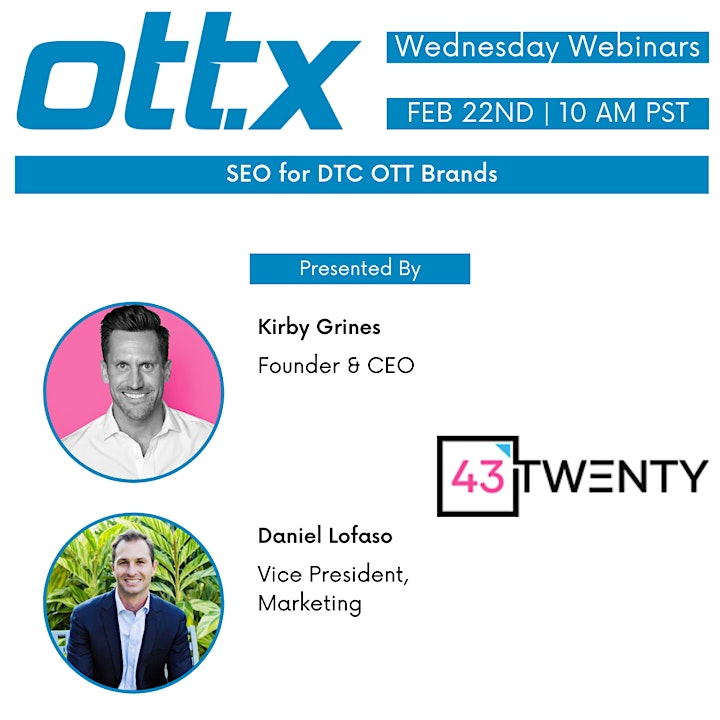 Join Kirby Grines and Daniel Lofaso of 43Twenty to learn how to match viewer search intent with SEO for killer subscriber growth