Description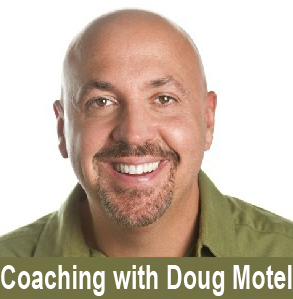 Doug Motel is an online marketing expert, author and coach. He has been helping large corporations and small businesses to profit from the web for over 14 years. These absolutely proven search engine optimization techniques have helped his clients dramatically increase their visibility. Doug's clients have obtained appearances on Oprah, CNN, The View and mentions in major publications like the Wall Street Journal to name just a few results.
You may not have the budget to hire a search engine optimization company right now but the truth is once you know the tricks you can do a lot of this stuff yourself.
Is your website generating the traffic you were anticipating? Think you know everything there is to know about Google to help your business grow? If your answer to both questions were "No", then SEO Essentials can help turn that "No" into a "Yes". SEO Essentials can give you and your business an advantage over your competition as marketing guru Doug Motel will show you the top most important things that your website needs to address to be optimized for search.
In this webinar, Doug will discuss:
Why Google matters

What to look for in keyword discovery

What are the 4 most important things that Google is looking for

How to make existing web text search friendly

Best practices for writing new SEO copy


The basics of link building

Q & A to follow the presentation


CLASS SCHEDULE:
Thursday, February 16th, 2012
2:00 – 3:30 PM EST

COST:
$129.00

Organizer of SEO Essentials Webinar
Doug Motel is an award-winning storyteller who has been helping people and organizations learn through the lens of play for more than 25 years. He is the author of 101 Marketing Tips and Toddler Wisdom - Five Powerful Things You Can Learn from Watching 2-Year-Olds. His events motivate individuals, businesses, and organizations to dissolve obstacles to success.