Description
This is an ONLINE 3 Part Event: May 21st, June 25th, and July 23rd from 8-9:30pm Eastern.
You will be sent a Zoom Link to Participate.
Sensual Empowerment is the antidote to all our collective #metoo's.
Have you ever wondered the secret of women who have that certain confidence, and just seem to embody sensuality AND an inner center? It's available to all of us, and it comes from our embodied sacred feminine core and the wellspring of energetic abundance that lives in our bodies.
This three part online class is for those of you:
Who have been curious about how Tantric practices can benefit your life
Who have been wanting to come to our women's classes but don't live in NY
Who are wanting to study in the comfort of your living room
This live webinar will be recorded and will be available to you even if you can't make the live call. You will also be added to a private Facebook Group so that you can discuss all your learnings and ask Questions in the month between each session as you integrate. You'll also receive weekly homwork assignments and opportunities

You'll learn:
Your Female Anatomy

How to increase the range of depth of what you can feel sensually

How to be empowered in your own healing and shifting patterns that have held you back in your life

Tantric Breathing and Sounding techniques to feel more

The role of your core

Yoni Egg Exercises to strengthen and tone your pelvic core

7 chakra meditations to circulate your sensual energy

Creating Healthy Boundaries in your life to solidify your well being

How to communicate with others around your sensuality

Empowerment techniques to increase your confidence

Play with Archetype Embodiment-Your favorite goddesses have many secrets to teach you!

Creating bonds in Sacred Sisterhood

How to move stuck trauma, anger, and grief from your past

How to manifest your desires utilizing your creative energy

And SO MUCH MORE!
What people are saying:
"It's a powerful experience in self discovery, pussy empowerment, self love and manifestation. This is good for anyone looking to unblock & unlock their chakras and get in touch with their feminine." D, NYC November 2017
"Lauren creates such a safe intimate loving space for exploration and makes it easy to say or do what formerly might be inhibited or full of shame."
More Photos from Our Events:
Please visit www.tantrany.com for all class listings.
More Reviews:
"This felt like a cellular re-arranging." M.W. NYC
"Women need ritualized time and space to connect to their femininity. This form Lauren created is perfect." A, NYC
"Profound community experience for women. I had revelations from deep within." A, NYC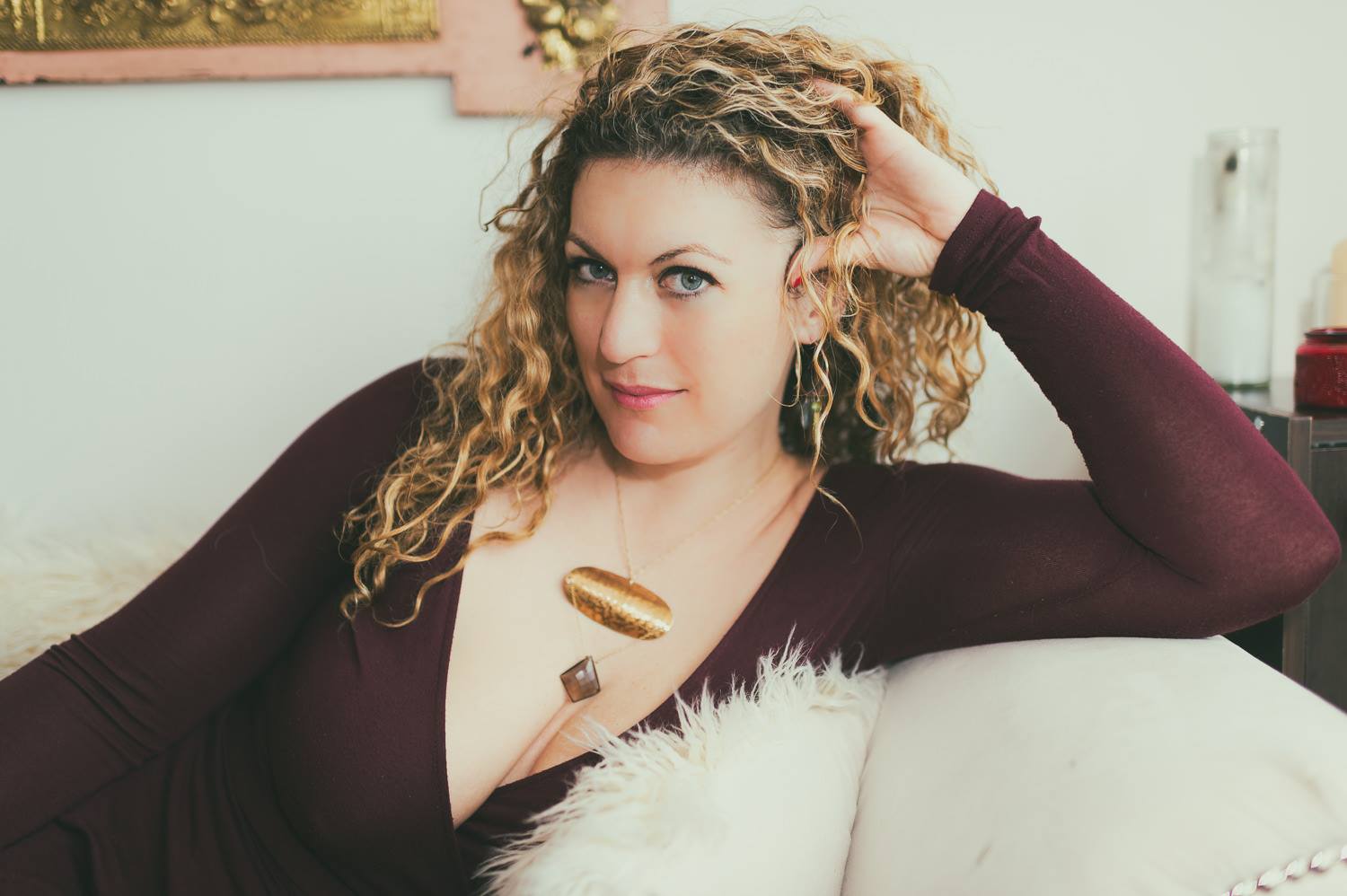 Lauren Harkness is a trained Tantrika and Advanced Certified Tantra Educator with Charles Muir's Source School of Tantra, Orgasmic Meditation Instructor, trained in the D/s arts and shamanism with Om Rupani, Graduate of Mama Gena's School of Womanly Arts, Mastery Graduate, Jewelry Designer, Seductress, and a stand for everyone ready to heal and further ignite their sexual self, sovereign and free! She teaches Tantra and other modalities of healing and personal growth. She also offers private Tantra Sessions, Orgasmic Meditation Training, Coaching Sessions, or Reiki Healing Attunements at www.radiantecstasy.com
She teaches large group classes internationally and has taught at The Open Center, Burning Man, FYN, Dark Odyssey, and is the Co-Founder of The Tantra Institute of NY. Please visit www.tantrany.com for all class listings.