Description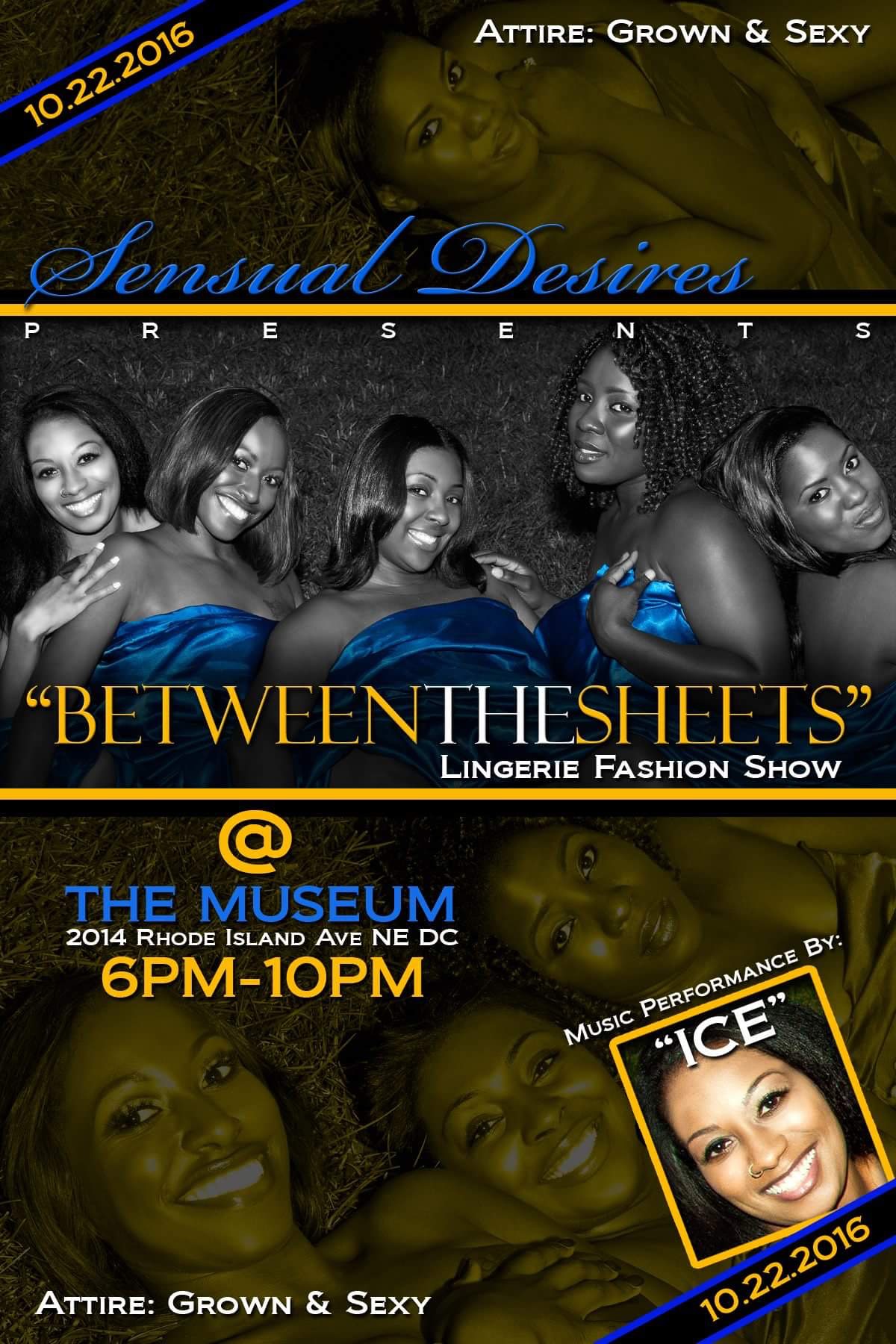 Need a break from the reality and monotony of traditional bedroom attire?!?!
Ever wanted to explore the fashion options that lingerie has to offer ?!?!
Well, you want a front row seat at Sensual Desires "Between the Sheets" fashion show that will feature some of the most sensual, unique, and glamorous lingerie you've ever seen, at prices you can afford. The models, runway, dazzling lights, and exotic lingerie designs are just some of the features of the upcoming Lingerie fashion show produced by Tamara Barnes.
While it's true that spectators from all over the DMV will be at this highly anticipated event, in Washington, DC, on Saturday, October 22, 2016, from 6pm to 10pm, there is much more to this Fashion Show than meets the eye! Waitresses passing hors d'oeuvres... DJ spinning the hottest new music, we've got the best MC in the area hosting, and special performance by one of the areas hottest up & coming artist... Cash bar, with bartenders able to make any spirited drink you desire... Not to mention the opportunity to order the lingerie presented in the show.
The intimates featured in the "Between the Sheets" fashion show are intended to inspire women and men to look for the beauty within the person wearing the lingerie, while at the same time being captivated by the distinctiveness of the lingerie's design. Unstoppable, just like the women who will wear them, the featured lingerie is cutting-edge and is guaranteed to add something new and exciting to any wardrobe.