Location
Buy the Glass Wine Bar & Lounge
19620 Kuykendahl Rd
Suite 140
Spring, TX 77379
Description
Taste of Music with Jeannine Higgins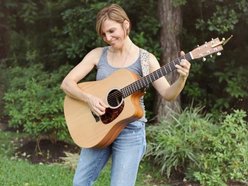 ---
Date: Sunday June 4th
Time: 5:00 p.m. - 7:00 p.m. *Please arrive by 4:45 p.m.*
Where: Buy the Glass Wine Bar & Lounge
Tasting: 5 Wine Tastes, Gourmet Cheese Board & Artisan Chocolate
Notice: We request that you not wear any cologne, perfume or scent enhanced lotions as it will interfere with the tasting experience.
---
A Sensory Intense Wine Tasting Experience
Music enhances how you experience flavor, so we have created a sensory intense wine tasting experience to engage all of your senses - so you can journey the taste of sound & hear the flavorful notes of your wine.
Folk Musician Jeannine Higgins will provide a live acoustic soundscape as you engage all of your senses during for your tasting experience.
---
About Artist Jeannine Higgins
Jeannine grew up in a house filled with music. She cannot remember an age at which she wasn't singing. In fact, she and her six siblings loved singing so much that the rule in her house was: "No singing at the dinner table."
Her father and theater actress mother valued and encouraged music education. Jeannine studied piano, cello, and voice as a child and began playing guitar as an adult, after raising her three sons.
Jeannine has written several original songs and performs covers of various genres in "original" ways. She writes and sings in a boldly personal and honest style. Her lyrics resonate with the listener and capture raw emotion. Her performance is both moving and passionate. She performs at several Houston area venues.
To Learn More About Jeannine Higgins & Hear Her Music Visit: https://www.reverbnation.com/jeanninehiggins
---
Buy the Glass Wine Bar & Lounge
19620 Kuykendahl Road | 832.540.6313 | https://www.facebook.com/buytheglasswinebar/
#WineLovers #Wine #HTX #ThingsToDoInHouston #ThingsToDoInSpring #WineTasting #BTGWineBar #FolkMusic #LiveMusic #ShopSmall #BuyLocal #WineAndCheese #LiveMusic