Sensory Enlightenment Workshop with Stuart Mooney

Tuesday, April 9, 2013 from 7:00 PM to 9:00 PM (CDT)
Event Details
SENSORY ENLIGHTENMENT WORKSHOP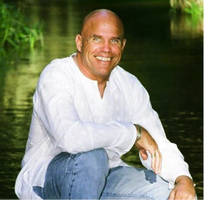 With Stuart Mooney, A Renowned Author, Teacher and Healer
WHEN: Tuesday April 9 at 7pm
WHERE: Inner Balance 
350 Pfingsten Road, Suite 107
COST: $15 with RSVP / $20 at Door
Spend an evening with this Master Teacher to thousands across the Globe.

Be aware of and soak in greatly expanded awareness.

Powerfully bask in the grace of pure, clear Presence.

Stuart will share meditations to cultivate the "Awakened Mind".

Stuart will guide a discussion on Awakened States, Oneness, and God Realization.

The evening will conclude with a Blessing for Awakening. Time will also be allocated for Question/Answer.
STUART WILL ALSO BE GUIDING A 2 DAY COURSE ON APRIL 13/14TH. For More Info Visit:   AVATAR COURSE
ABOUT STUART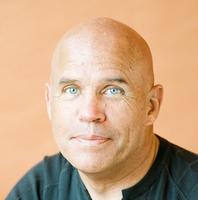 Stuart Mooney Jr. M.A. is a renowned author, teacher and healer. For nearly 40 years he has lectured all over the world on the "Nature of the Awakened Consciousness." His spiritual travels are legendary. Stuart was one of the first western clinicians to use yogic meditation in treatment of mental illness and, in 1972, he helped perform landmark research into the effects of mantra meditation on the human brain. Even today Stuart remains on the cutting edge of the study of the Psychophysiology of the Awakened Consciousness.
Over the years, he has been authorized to teach more than 100 secret spiritual techniques by the Gurus of India. Stuart has also been approved to transmit spiritual knowledge under the authority of the Shankaracharya of South India. This is a rare honor for a westerner because the Shankaracharya is often referred to as the Indian equivalent of the Pope. The Shankaracharya is said to be the true holder of the original, undistorted knowledge of Enlightenment. And, finally, Stuart has developed the rare "Siddhi Power" to transmit Healing Grace. You will find him to be an insightful, compassionate and a very funny individual.
For more info about Stuart please visit: www.stuartmooney.com
"Stuart Mooney is an extraordinary presence who emanates divine grace to amplify our evolutionary intention such that our manifestation goes quantum. He reveals that we are not a localized body. We are an infinite body. We are all aspects of one infinite living being. This being is ALIVE! ITS NATURE IS ONENESS."
                                    ~  Barbara Marx Hubbard, famed speaker and visionary
Private Sessions with Stuart Mooney are Available
We will have Private Sessions with Stuart on Saturday April 5th through Friday April 12th. Each session is (50) fifty minutes long. The cost is $100 and is due in advance to hold your spot.
These sessions are much more than the sum of the parts!! Anyone who has experienced one of Stuart's sessions has indicated they are very powerful and life altering. People book Stuart months in advance so we are most fortunate to have several days of his time!
Private Sessions Typically Include:
•  Stuart will act as a conduit between you and your personal Divine. He usually begins with a special form of Deeksha (Blessing) through the palms that allows Grace to flow through the nervous system.
•  Then he begins a personalized discussion designed to provide a deep understanding of the Awakened experience as it relates to your everyday life.
•  He provides a type of mid-course correction and seeks to clarify misunderstandings that may be slowing your growth.
•  You will also have a chance to ask questions.
•  The session usually concludes with eye and crown Deeksha
Please contact Biana at 847.924.1440 or biana@onenesscenterchicago.org  to schedule a private session. These ALWAYS SELL OUT so please do not wait to schedule an appointment.
When & Where

Inner Balance Center
350 Pfingsten Road, Suite 107
Northbrook, IL 60062


Tuesday, April 9, 2013 from 7:00 PM to 9:00 PM (CDT)
Add to my calendar
Sensory Enlightenment Workshop with Stuart Mooney