Description


SENSORIUM
15 Immersive Art Experiences.
10 Notable Arts Orgs.
5 Amazing Chefs.
1 Big IDEA
Saturday, June 30, 2018
7pm-11pm
$20 Creative Industry Professionals + 1 drink
$40 General Admission +1 drink


$40 BACKSTAGE PASS: Add this Pass to any of the categories above for Access to VIP Area with Private Chef, Multisensory Experiences + 1 additional drink.
-
IDEA1
899 Park Blvd.
San Diego, CA 92101
-
An evening of vanguard art experiences, delicious food, wine tastings, and creative networking. Vanguard Culture will transform 15 condo lofts of the art-filled community of IDEA1 Downtown with immersive, experiential, multi-sensory art experiences themed around The 5 Senses.
-
7:00 p.m. Gates Open. Chefs, Music, and Creative Industry Mixer in THE HUB. Immersive Art Lofts Open to Exploring.
8:30 p.m. Contemporary dance performances followed by 5 Senses Fashion Show by Fashion Week San Diego
9:00 p.m. Rooftop Decks open. Wine Tastings, Indoor/Outdoor Lounges with Gorgeous Views of Downtown
Access to VIP Rooftop Deck with purchase of a BACKSTAGE PASS for an additional $40.
-
Featured Culinary Contributors include:


Featured Arts Orgs Include:


Wine tastings from Valle de Guadalupe, Baja California presented by Baja Wine + Food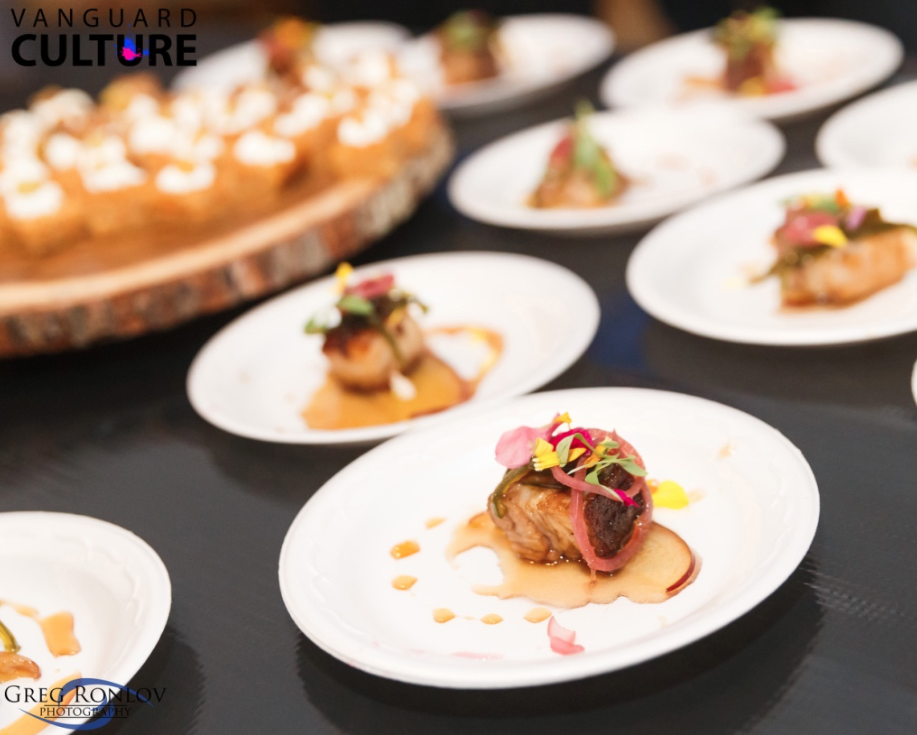 Vanguard Culture is an all-volunteer 501(c)3 nonprofit dedicated to advancing San Diego's Creative Industries. SENSORIUM is a part of our 5 Years. 5 Senses Anniversary Season. Proceeds from this event will support quality arts journalism, industry mixers, public events, and professional development that work to create arts jobs, bring diverse communities together, and inspire collaboration among industry professionals from the visual, performing, and culinary arts.