Sensing the Brain

Monday, March 11, 2013 from 6:30 PM to 9:30 PM (EDT)
Event Details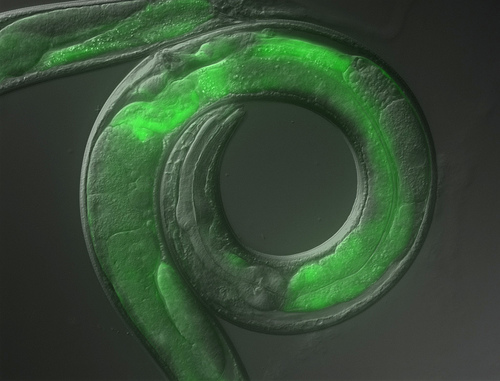 Sensing the Brain
Monday March 11,  6:30 PM to 9:30 PM
Join us at Genspace for this exploratory workshop!
 
The brain is made up of billions of cells that underlie our experience of the world--from the most basic reflex to our conception of the universe. Unaided, this constellation of cells would be invisible and silent to the observer. Today, scientists use genetics to make cells glow in the dark thus revealing the intricate structures they form. 
In this exploratory workshop you will learn how scientists use genetics to see into microscopic areas of the brain and to listen in on its activity. Participants will also get the chance to control neuronal activity using a cutting-edge technique called optogenetics that combine light and genetics.
Pia-Kelsey O'Neill is a PhD candidate at the Neurobiology Department of Columbia University. She studies memory and mouse models of schizophrenia by measuring electrical activity in the underlying brain circuits. At the University of California, Los Angeles, where she received her BS in neuroscience, she studied the mechanisms behind fear learning in rats. She has taught topics in neuroscience to graduates and undergraduates in Columbia's biology program.
Organizer
Genspace
Genspace is a nonprofit organization dedicated to promoting culture, innovation and education in molecular biology for both children and adults. We work inside and outside of traditional settings,  providing a safe,  supportive environment for training and mentoring in biotechnology. In the summer of 2010,  we built the first-ever community laboratory,  a facility where we design workshops,  train students and innovate new technologies. As a membership-based community lab,  we offer New Yorkers the opportunity to work on their own projects in a safe,  Biosafety level 1 facility.