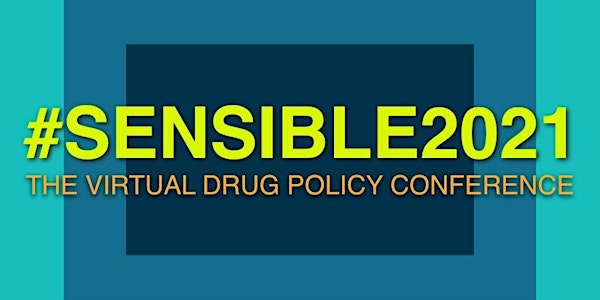 #Sensible2021: The Virtual Drug Policy Conference
Students for Sensible Drug Policy's annual international conference made by and for young people and students
Refund Policy
Refunds up to 30 days before event
About this event
#Sensible2021: The Virtual Drug Policy Conference, Students for Sensible Drug Policy's annual international conference made by and for young grassroots advocates, will bring hundreds of activists and allies together online April 29th through May 2nd.
Educational programming. The cutting-edge core conference program includes prominent keynote speakers and panels addressing urgent and emerging subjects in drug policy reform, harm reduction, leadership, organizing, and advocacy.
Awards Ceremony and Dance Party. Outstanding members and allies will be celebrated with awards, which will be presented live on Zoom on May 1st. Our Dance Party will be livestreamed on Twitch on May 1st.
Virtual Networking. Ample opportunities for virtual networking will be available throughout the week.
Registration covers all four days of programming, the award ceremony, the dance party, and virtual networking opportunities.
Note on registration pricing:
This year we are offering five registration tiers:
Tier 1: Pay it forward - covering the cost of registration and subsidizing registration for someone in need
Tier 2: People who can meet their cost of living comfortably
Tier 3: People who can meet their cost of living but sometimes it may be stressful to do so
Tier 4: People who struggle to meet their daily costs
Tier 5: Chapter member
Please note there are a limited number of tickets for Tier 3 and Tier 4. We kindly ask that you select the tier that accurately reflects your financial situation as we strive to make this conference as accessible as we can while also being able to cover the costs of production and staff time.