Sense of Touch - Radiant & Comfortable Skin, 4th October

Sunday, October 4, 2015 from 2:00 PM to 4:00 PM (BST)
Event Details
Sense of Touch ~ Radiant You
 Janette Tams, Dr Hauschka Esthetician since 2006
Hands on Experiential Workshop
using Dr Hauschka products and application methods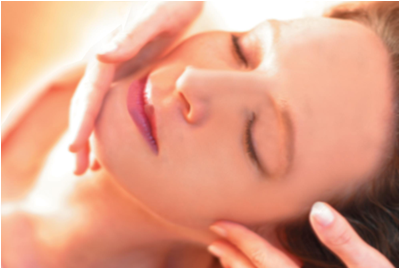 Become your own expert!
30 days to radiant skin!
Just using water - no chemicals.
Not sure how to create radiance, how to cleanse?
What effect does lymph movement have upon the skin?
Want to remove dead skin cells, old oils, bacteria and excreted salts whilst leaving the precious acid mantle intact?
All this and much more – made very easy!
You will go home understanding how to re-establish balance through working with your skin's functions and structures.
"Brilliant, enjoyable, engaging.  It encourages deep learning by engaging all the senses"
 - Teacher Dorset
"One of the best tutorials I have ever attended"
 - Doctor Dorset
~

I have 14 years experience with Dr Hauschka as an Esthetician and Advanced Massage Therapist. I worked for Dr Hauschka UK giving educational workshops and also offer Dr Hauschka Treatments & Mini~Facials, consultation & prescription.

 I am currently writing a paper on 'wellbeing in education': "How do we learn in a joyful, resilient holistic way?"
I bring all these insights and experience into our workshop.
We will learn through Imaginitive Thinking, Feeling and Will/Action.
Looking forward to deepening our understanding together.
There is a place here for you, all you have to do is claim it...
Janette Tams ~ Sense of Touch
Attendee List
Sort by:

Date

|

First Name

|

Last Name
No one has registered for this event yet.
When & Where

Hawkwood College
Painswick Old Road
GL6 7QW Stroud
United Kingdom


Sunday, October 4, 2015 from 2:00 PM to 4:00 PM (BST)
Add to my calendar
Organizer
Janette Tams
Beauty.
Is it youthfulness
or is it more a harmony between inner nature and outer appearance?
I connected with Dr Hauschka in 1999 when I began using the products in a search for great skin care –beauty with substance.   
During 2006 – 2008 I worked for Dr Hauschka UK as consultant after introducing the 2 hour Dr Hauschka treatment into my already thriving work as a therapist.
I grew especially interested in holistic education 20 years ago. I took the Certificate in Education in 2010 then worked as a Staff Associate, for the Sustainability Head of Department, Kingston University.
I currently lead a course, held at Bournemouth University, on The Circular Economy. (See my website for further details: www.janettetams.com.)
After the hands on experiential "Radiant You" workshops, you will know what your skin needs and how to honour it with common sense so that you can work WITH your skin, rather than ON it masking symptoms. 
You will experience participative, holistic learning that addresses the whole person – not just the intellect/thinking. This is a deep way of learning that - because it is not 'memorised facts' - becomes real understanding and knowledge that stays with you.
It becomes wisdom that you can pass on to others easily.
My interest in resilience and wellbeing, and how to bring these collaboratively into the ordinary 'everyday' aspects of life - such as cleansing our faces! - lead me to create a marriage of Dr Hauschka (the subject) with participative Action Learning (the Process).  Seeing the relationship between things engenders true memory rather than intellectual, short-term retention of facts consumed then disposed of. This gives rise to the capacity to hold multiple perspectives simultaneously. Living (systems) thinking in Action!  Highly effective!
Joy and goodwill.  Beauty with substance. Wellbeing & Resilience.
These are some of life's treasures!
Sense of Touch - Radiant & Comfortable Skin, 4th October