Seniors Blue Book Marketing Mania | Speed Networking | November 2017
Description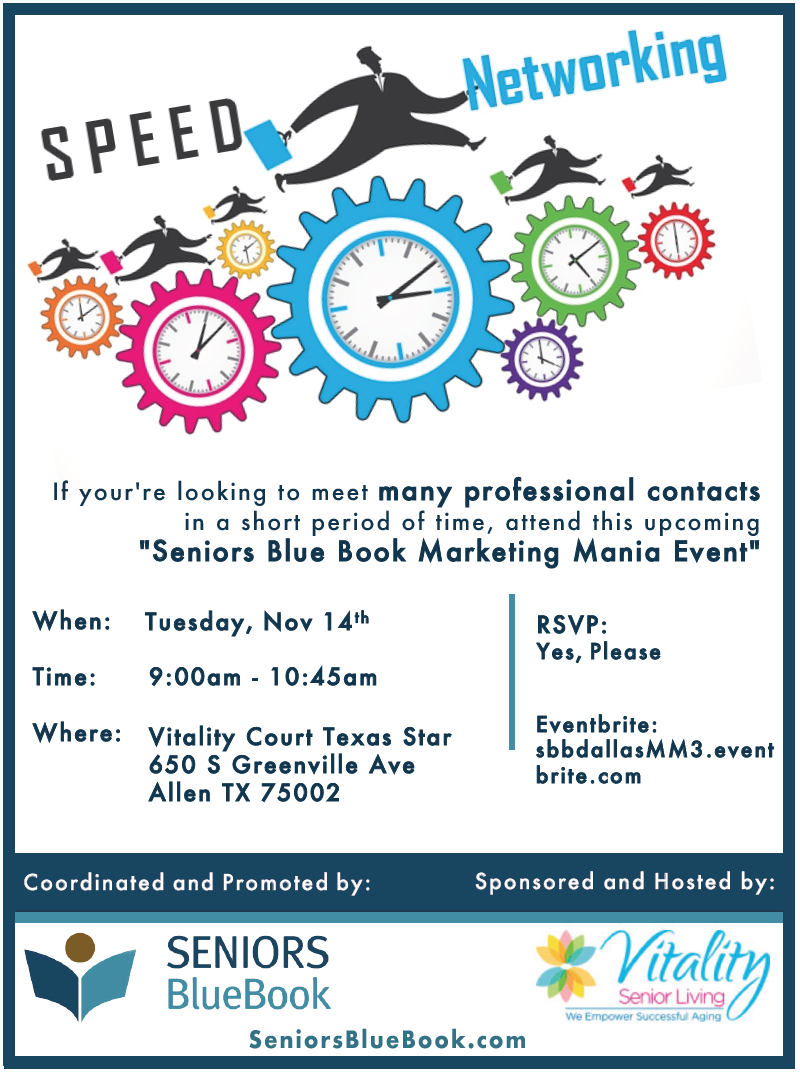 If your're looking to meet many professional contacts in a short period of time, attend this upcoming "Seniors Blue Book Marketing Mania Event" for Senior Industry Professionals.
When: Tuesday, November 14th, 2017
Time: 9:00am - 10:45am
Where: Vitality Court Texas Star
RSVP: Yes, Please | Register via eventbrite
Breakfast ends at 9:30am
1:1 networking opportunities. Bring lots of cards and brochures!
Questions? Contact Abigail: 254-655-7644
This is a Senior Care Industry Professionals event.
We kindly request that companies with print media products do not attend.