Senior Vice President of Sales ($400K/year) - Online Hiring Event

Saturday, January 19, 2019 from 4:00 PM to 10:00 PM (UTC)
Event Details
We're running an Online Hiring Event on January 19th, 2019, to hire for the Senior Vice President of Sales ($400K/year) role.
Online Hiring Events are live forums designed to enable you to understand the role and requirements through an interactive Q&A session followed by a self-directed testing process. The testing takes between 3-5 hours to complete. It's worth taking the time to finish all the tests because we evaluate every single complete application to find the top talent.
This event will include all testing required to apply for the role. Upon grading the tests, and if you advance, we will set up an interview with the hiring manager.
You can see more details about this role here:
https://www.crossover.com/senior-vp-of-sales?utm_campaign=Jan19event
---
The SVP of Sales ($400K/year) will work closely with, lead and inspire a sales team of high performing enterprise & SMB software reps. You will be closing contracts with an average value of 1-20K USD. The SVP will use her/his strong hunter pedigree to bring new logos to our customer base by closing sales and creating profitable customer relationships.
As a sales leader with a proven track record, you will provide practical guidelines and direction, coaching all resources in the organization's sales function. The SVP of Sales, through structured forecasting and the use of productivity tools and platforms, is accountable for the organization's sales team performance across the entire portfolio. Success is measured by achieving the sales goals, and close interaction with board stakeholders to align sales objectives with business strategy.
The SVP of Sales primary function is managing a variety of end-to-end activities including negotiating net new sales, renewals and giving daily support to the team. This individual will work collaboratively with 50-100 Enterprise software companies using an innovative weekly time-based compensation model.
Being successful as an SVP of Sales requires specific extensive sales experience and skills as well as key behavioral characteristics to fit in our organizational culture.
Required Experience and Skills
15+ years as a high-performing individual contribution in enterprise B2B software or solution net new sales, with awards from a top software sales organization
10+ years managing a team of 15 - 20 sales reps or an extended team of 50 indirectly through VP level reports
A constant/ linear top performer over time with a minimum of 6 or more months per year
Capable of handling and managing an annual recurring revenue of at least 500 M - 1 B USD where the average ACV (annual contract value) of software sold is $10K.
Comfortable leading in a team with a roster of wins as an outsider against better-known competitors
Proven experience implementing or strengthening different SW sales management processes and go-to-market strategies at a regional or global level
Demonstrated ability to work with geographically dispersed remote teams
Effective written and verbal communication skills
Technical or advanced degree, such as an MBA, from a top-tier university
Behavioral characteristics
A process-driven manager with little patience for substandard performance and zero tolerance for lack of effort
Takes a consultative approach to selling value rather than solely taking a transactional approach to selling features/units
An attitude of always setting weekly aggressive goals
Excited to join a fast-paced organization where performance is measured on detailed weekly KPI's
Willing to fit and adapt to a consolidated management methodology and company culture
A "player/coach" manager who is unafraid to roll up his/her sleeves to get the job done
Register by clicking the green button. The Webinar address and test platform link will be sent to confirmed candidates by email.
Join our community of remote professionals!
We have over 4,000 Crossover team members and are growing our network around the world. Watch this video to hear from team members in Brazil, Russia, Poland, Argentina, Turkey, Romania, Ukraine, and Hungary. https://youtu.be/L_hhRUutsko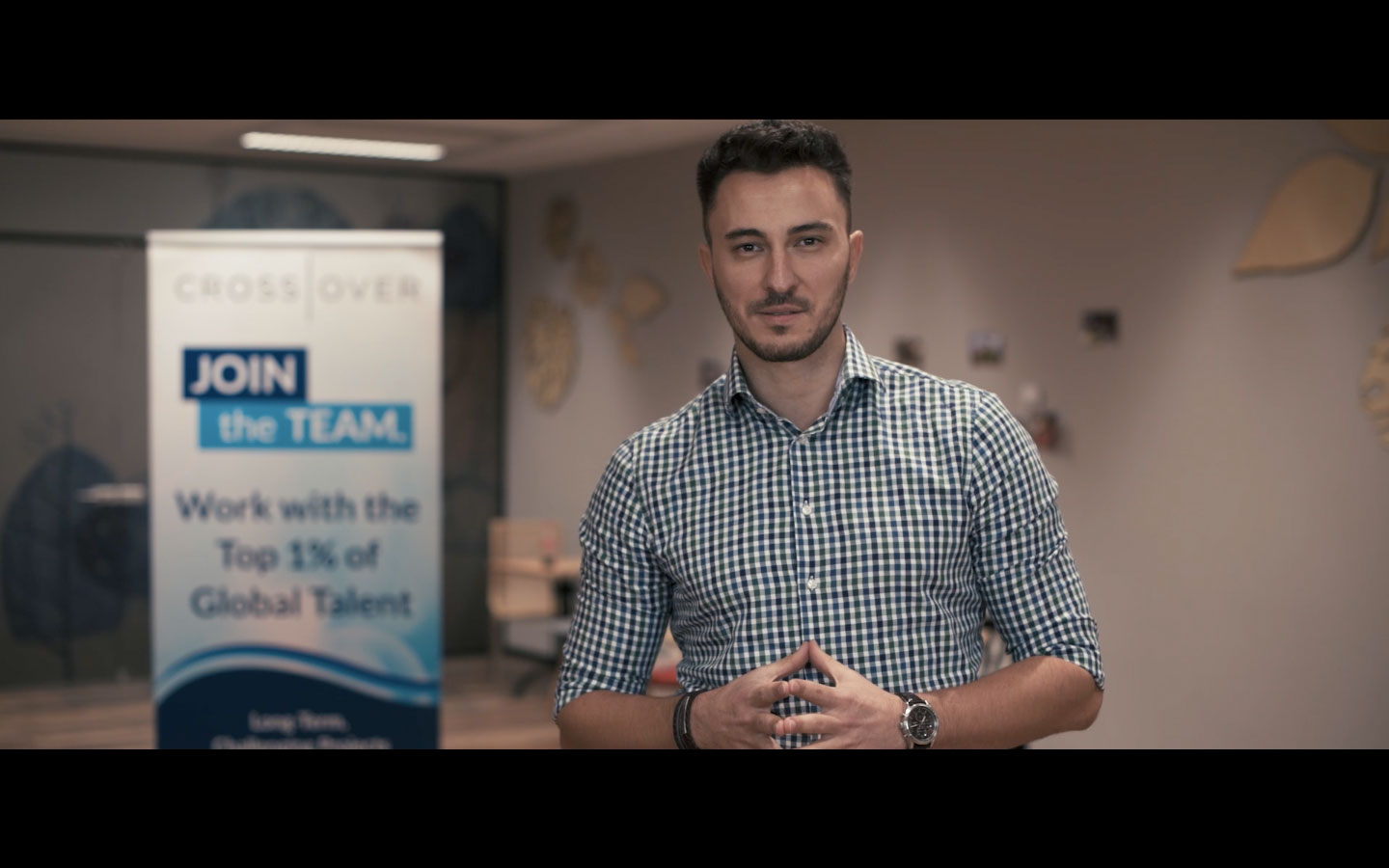 Watch our Pre-Event Checklist Video: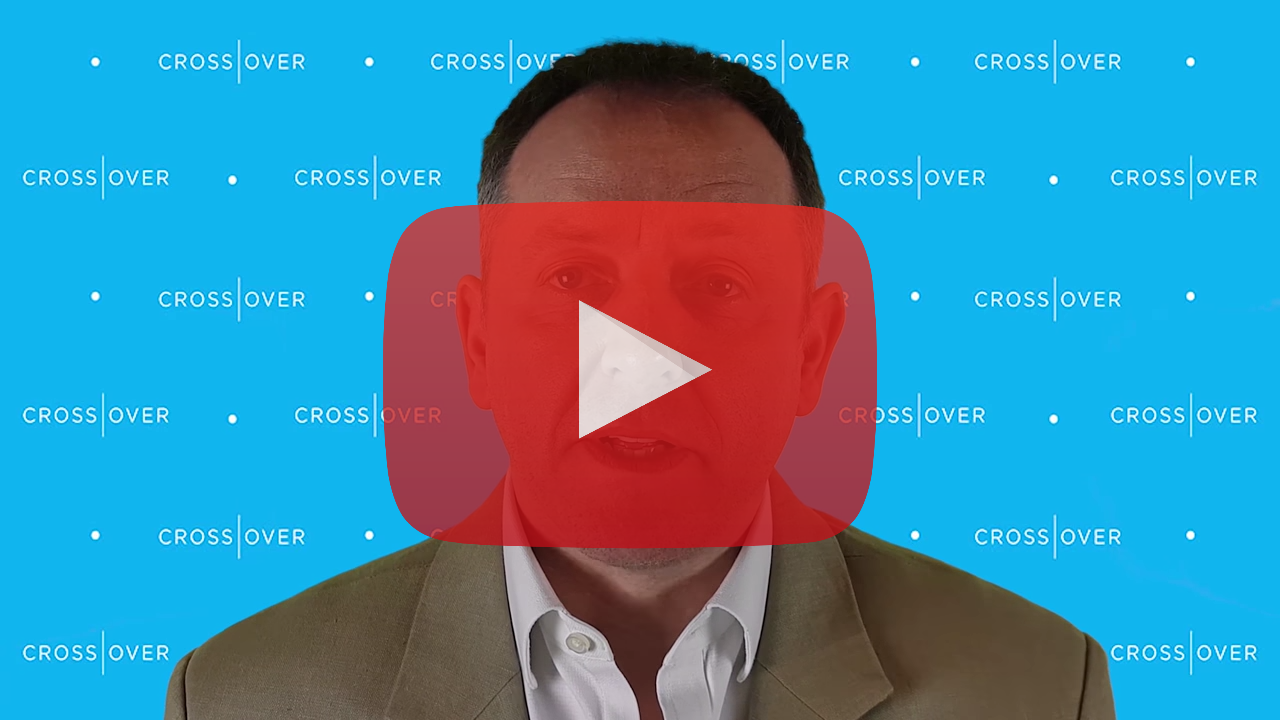 Have questions about Senior Vice President of Sales ($400K/year) - Online Hiring Event?
Contact Crossover
Organizer
https://www.crossover.com/

At Crossover we believe the best talent is located all around the world. With more than 2,000 team members in more than 100 countries, we match highly skilled professionals with leading companies for remote working partnerships. All our positions are full-time, long-term and offer working flexibility: work from anywhere that's most productive -- or now in select cities, collaborate and work at co-working sites as well.
 
There's a lot of great activity around the world at Crossover. From our international recruiting tour featuring hiring events across South America, Europe and Asia— to the rollout of our co-working sites in select cities, there is always something going on at Crossover.
.