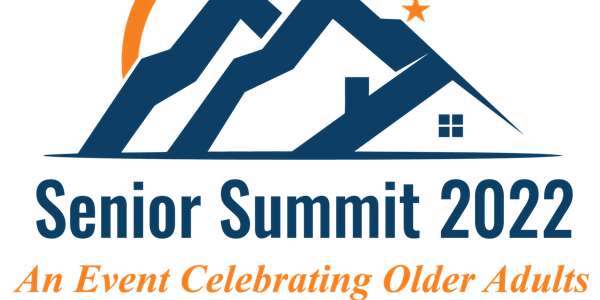 Senior Summit Expo: A Celebration of Older Adults
Event Information
Location
Firestone CLC
470 Castle Boulevard
Akron, OH 44313
Join us for a taste of the opportunities and services for older adults in Summit County to live vibrant and healthy lives.
About this event
The Senior Summit Expo brings together providers across multiple disciplines ranging from healthcare to government to cultural institutions and services agencies who work with and for seniors throughout Summit County all under one roof. Educational and entertainment sessions will be available as well as booths providing their services throughout the day. Free lunches will be provided to the first 750 registrants as well as grab-and-go breakfast. Over 110 booths registered!
Adult Safety – Summit County Prosecutors Office. (This session will be repeated) Join Assistant Prosecutor, Heaven DiMartino, Community Outreach Prosecutor, Tania Nemer, and Assistant Prosecutor Ariana Zimcosky to learn tips about staying safe and avoiding the latest scams to target seniors and families in Summit County and around the country. Learn what steps do you need to take to protect your family and what to do if you suspect a scam has targeted you or your loved one.
Tuesday Musical Group Decompression Chamber - Research shows that classical music can decrease stress, boost brain function, improve productivity, lower blood pressure, and sharpen memory. Give yourself a break with a refreshing concert of classical music presented by Tuesday Musical's Decompression Chamber program. Founded in 1887, this anchor arts organization in Akron presents concerts by world-acclaimed musicians as well as education and community engagement programs throughout Northeast Ohio.
Kanchi Dance Center - Nepali Dance
Gum-Dip Theatre - multiethnic immigrant ensemble
Livable Communities in Akron and Summit County – Matt Reed of Direction Home Aging and Disabilities and Dr. Harvey Sterns, of the University of Akron, the Senior Citizens Commission of Akron and Age-Friendly Akron, will provide an update on the Age-Friendly Summit County and Age-Friendly Akron initiatives including community engagement results and the resulting plans to improve the health and quality of life of older adults in both Akron and Summit County.
Fall Prevention for Seniors – Western Reserve Hospital presented by Itsy Ray, RN, Trauma Coordinator, and Sara Miller RN QI Review-Trauma Services. One in four older adults is affected by falls resulting in hip fractures, broken bones, and even head injuries. During this presentation, you will learn about fall risk factors as well as ways to prevent falls.
Cycling without Age – Summit Metro ParksNew to Summit County, Cycling Without Age is a way for seniors and others with limited mobility to experience the joy of cycling through nature. Come learn about this exciting program, funded with a grant from the Andrea Rose Teodosio Memorial Foundation.
Sojourner Truth Project – Towanda Mullins, Margaret Mauer Learn about the project working to bring the Sojourner Truth statue and park to Akron at the site of her famous speech and educate the public on the progress made over the last 100 years and honor the fight for voting rights for all women — especially women of color.
Fun and engagement for indoors and outdoors for all – City of Cuyahoga Falls. With a plethora of recreational facilities, parks, and the Cuyahoga River, the City of Cuyahoga Falls provides unique opportunities for citizens of Summit County to engage in indoor and outdoor activities to stay active. Whether hiking, biking, kayaking, golfing or attending indoor fitness or wellness activities, Cuyahoga Falls has something for everyone.
Medicare demystified- an unbiased look at choices you make – Francine Chuchanis
The Aging in Place Home Repair program: Habitat for Humanity. Learn about The Aging in Place Home Repair program, a pilot program in partnership with Summa and Direction Home Area Agency on Aging with funding from Summa, FedEx, Tuscora Park Health and Wellness Foundation, the City of Akron, and Lowe's. Its focus is on home modifications for accessibility and critical home repairs to allow the senior to age in their home with dignity providing some elements of accessibility.
Dementia Friends –Summit County Public Library's Deputy Director, Barbara White Be a Dementia Friend! Join the movement that's telling a new story of purpose and support along the dementia journey! Together we'll explore how to make living well with dementia possible for your loved ones, neighbors, clients, and yourself. Over 100,000 Dementia Friends across the United States are turning new understanding into action great and small—make a difference in the lives of those living with dementia today!
Akron Area Dixieland Players – a group of seasoned, talented musicians who enjoy playing the old standards and Dixieland songs such as All of Me, Back Home in Indiana, Sweet Georgia Brown, When the Saints Go Marching In, and more! Your toes will be tapping!
Ian Lane ianlanemusic.com This veteran singer/guitarist is living on island time - the sky is always blue, the weather warm, the drinks cold, and the girls are always beautiful. He will provide a wide variety of musical selections from current hits, oldies, standards, classic rock, acoustic gems, and even some delta blues fingerstyle too. And every performance is seasoned with a special tropical flavor.
Updates also on our Facebook page https://www.facebook.com/Senior-Summit-520332254972060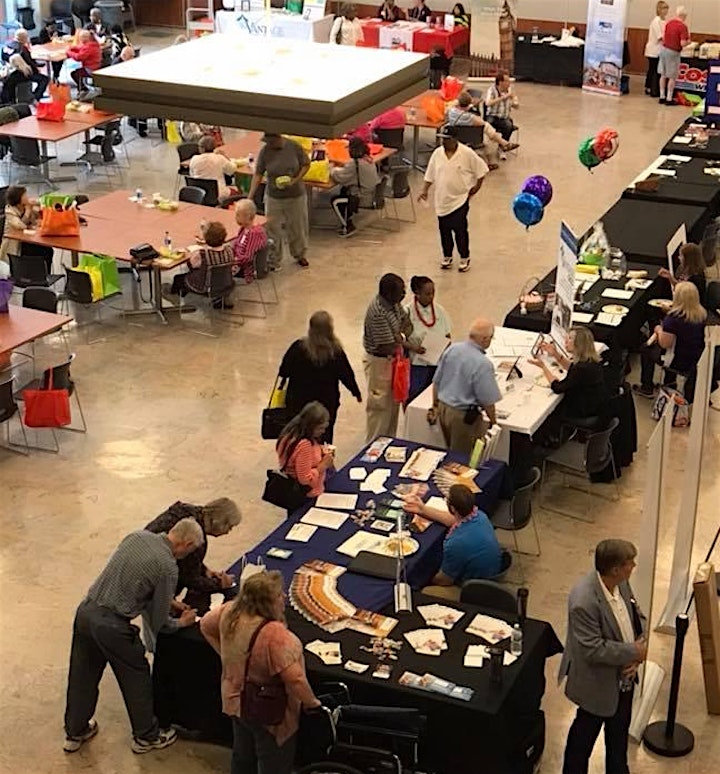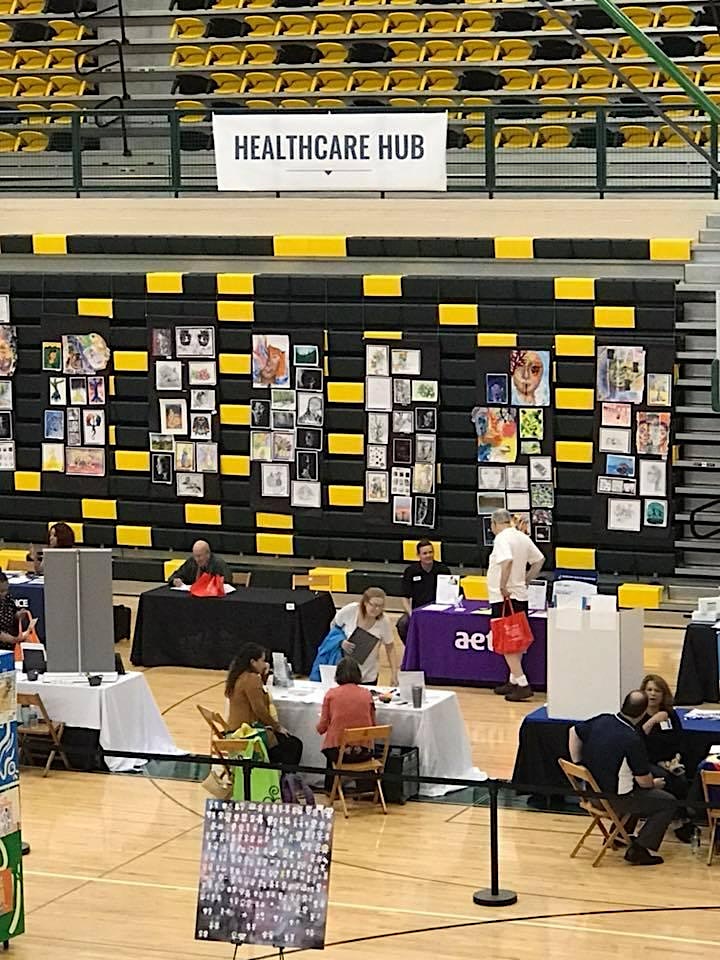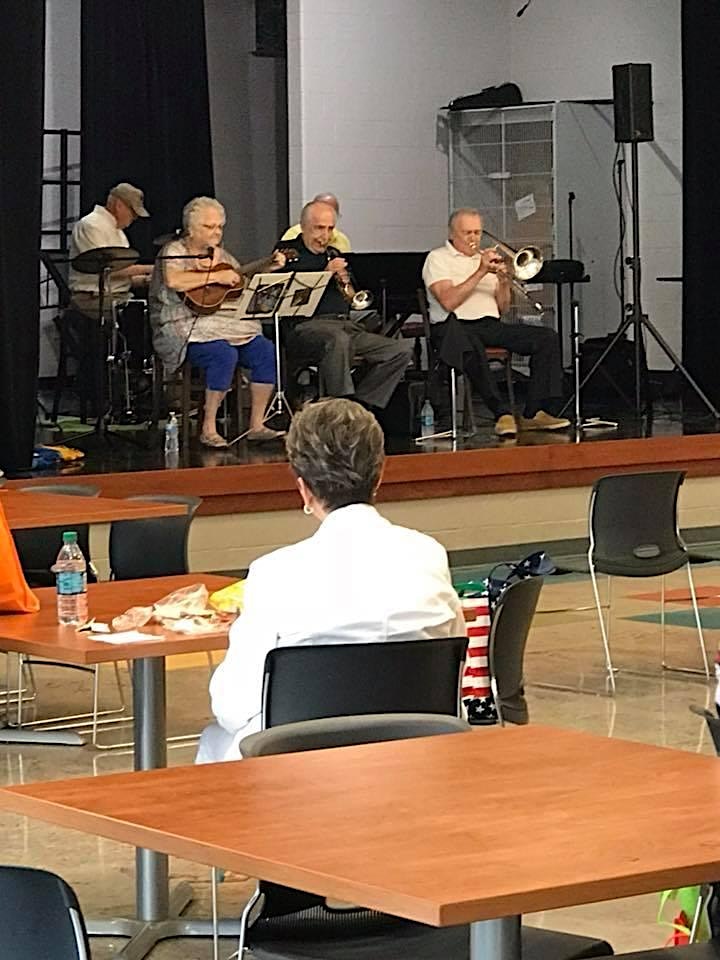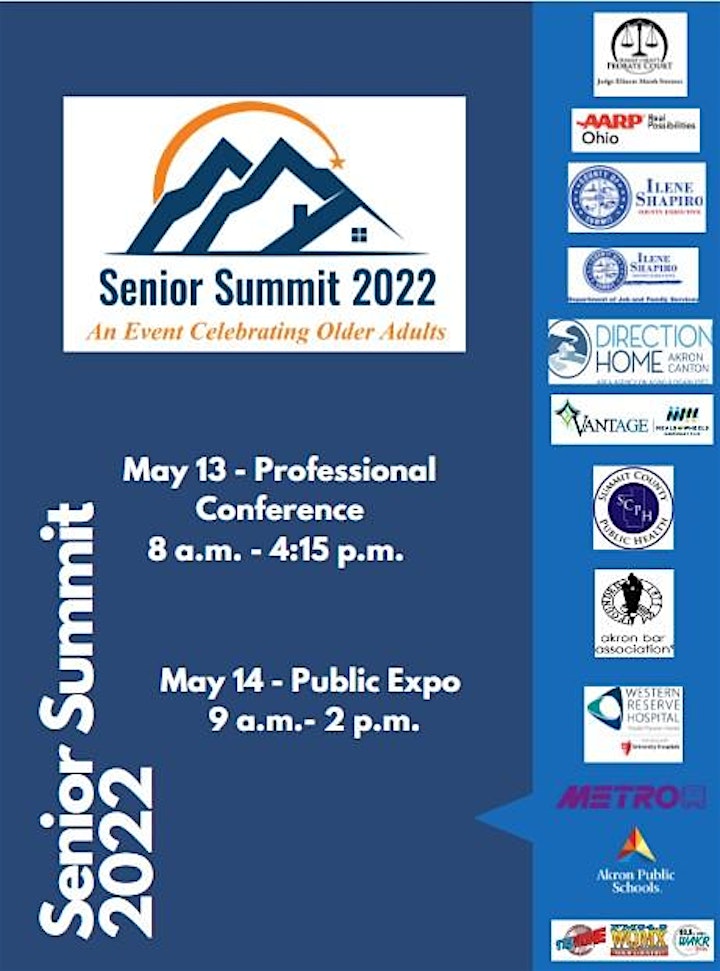 Date and time
Location
Firestone CLC
470 Castle Boulevard
Akron, OH 44313