Senior Strategic Account Executive ($400K/year) - Online Hiring Event

Saturday, January 19, 2019 from 4:00 PM to 10:00 PM (UTC)
Event Details
We're running an Online Hiring Event on January 19th, 2019, to hire for the Senior Strategic Account Executive ($400K/year) role.
Online Hiring Events are live forums designed to enable you to understand the role and requirements through an interactive Q&A session followed by a self-directed testing process. The testing takes between 3-5 hours to complete. It's worth taking the time to finish all the tests because we evaluate every single complete application to find the top talent.
This event will include all testing required to apply for the role. Upon grading the tests, and if you advance, we will set up an interview with the hiring manager.
You can see more details about this role here:
https://www.crossover.com/senior-strategic-account-executive?utm_campaign=Jan19event
---
The candidate will either be responsible for supporting new customer acquisitions or increasing our footprint within our existing customer base. These sales will be executed by positioning our solution portfolio and building a truly strategic partnership with our customers to achieve USD 5 M in incremental sales. The ideal candidate will structure deals as recurring revenue opportunities and use our portfolio of different sales methods and products.
The Senior Strategic Account Executive ($400K/year) will help customers solve their complex needs using our unique solutions, and work with customers to convince them to grow their commitment to our various IT and business-related services.
To be effective in this role - the Senior Strategic Account Executive must be a great communicator, be coachable and metrics-oriented. They may be asked to sell solutions from companies that are newly acquired by our firml - so the Senior Strategic Account Executive will need to be able to learn each of these solutions in detail, from business case to deployment model. The candidate will influence a small number of accounts and drive strategy towards the goal of enhancing the relationships at the C-Suite and recurring revenue growth. This is what will determine success - mastering the ability to pivot and strategize in a fast-paced, challenging environment while meeting the needs of your clients.
The Senior Strategic Account Executive will be working for one of the world's fastest-growing private equity enterprise software organizations that acquires one new enterprise software company per week. In our enterprise software marketplace, customer success is the heart of the business - and annual sales depends on how customers value our products.
Candidate Requirements:
15+ years of enterprise software sales experience, also selling to large, complex prospects that are Global 2000, F250 or similar organizations
You have demonstrated ability and success in strategic sales planning, selling to and developing winning partnerships with key accounts
You have a stellar record of achievement with exceptional referrals from your client base and peers
Your focus has been to go deep and wide within a small number of key accounts, (i.e., 10 accounts or less), while developing strategies and relationships
Extensive experience selling subscription or term-limited license deals as SaaS of higher than $500k+ of annual recurring revenue
Your software quota has been $5M incremental ARR or higher in your current or previous roles
C-Level client engagement - Built relationships, partnerships while managing expectations with clients at Executive and CXO levels in large enterprise and global organizations even through acquisitions
Demonstrated success exceeding new business quota using Challenger Sales Methodologies.
Strong ability to present credible business value, demonstrating knowledge of the prospect organization's business, as well as ability to align and engage with the right stakeholders
Impeccable organizational skills, highly coachable, both as an individual contributor and managing an enterprise sales team, with a passion for high-growth environments.
A degree from a highly regarded institution
English Native/Advanced. Bilingual in English + German would be an asset
Travel 40%+
Register by clicking the green button. The Webinar address and test platform link will be sent to confirmed candidates by email.
Join our community of remote professionals!
We have over 4,000 Crossover team members and are growing our network around the world. Watch this video to hear from team members in Brazil, Russia, Poland, Argentina, Turkey, Romania, Ukraine, and Hungary. https://youtu.be/L_hhRUutsko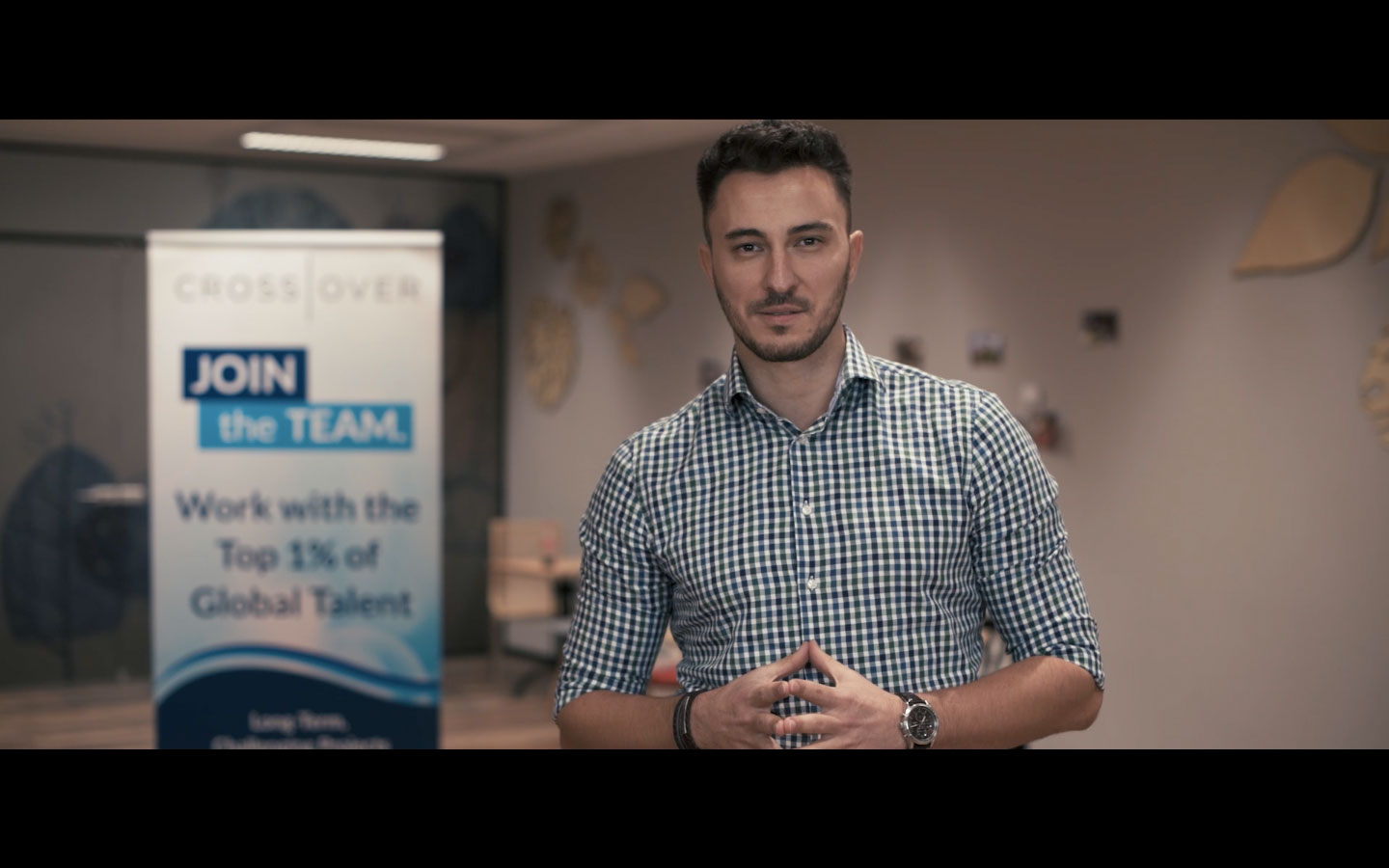 Watch our Pre-Event Checklist Video: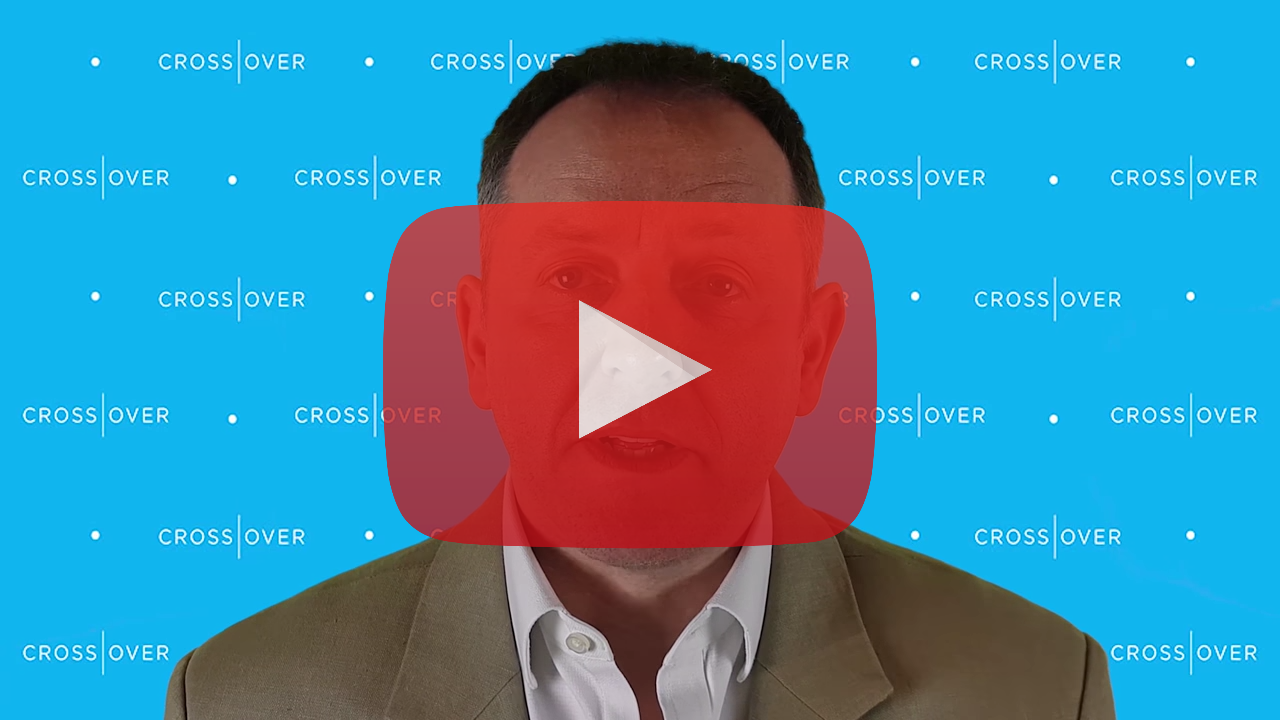 Have questions about Senior Strategic Account Executive ($400K/year) - Online Hiring Event?
Contact Crossover
Organizer
https://www.crossover.com/

At Crossover we believe the best talent is located all around the world. With more than 2,000 team members in more than 100 countries, we match highly skilled professionals with leading companies for remote working partnerships. All our positions are full-time, long-term and offer working flexibility: work from anywhere that's most productive -- or now in select cities, collaborate and work at co-working sites as well.
 
There's a lot of great activity around the world at Crossover. From our international recruiting tour featuring hiring events across South America, Europe and Asia— to the rollout of our co-working sites in select cities, there is always something going on at Crossover.
.