Description
Senior Executives Roundtable
Get Marketing Ready!
August 27, 12:00 – 1:30 pm
OPRF Community Foundation 1049 Lake Street, Oak Park
Join
Jacqueline Babb


For a Lunch and Learn on how to prepare for marketing campaigns by examining audiences and external factors that influence marketing
The session will explore how to:
Define success for a marketing campaign

Determine your organization's "why"

Consider competition for attention and action

Define audiences

Position your organization at the intersection of what your audience needs, what you can deliver, and the reason to believe
Primary Audience: Senior Executives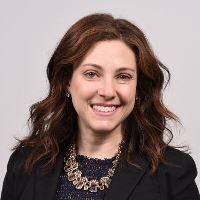 Jacqueline Babb is an Assistant Professor and Chair of Marketing at Aurora University. Her expertise is in nonprofit strategic planning and marketing; as well as digital marketing and customer journeys. She is a published author and invited speaker on topics in marketing that fuel organizational growth. Jacqueline was the Director of a Foundation for a mid-size nonprofit in Chicago prior to beginning her academic career.
Jacqueline is a marketing consultant, collaborating with organizations on strategic planning, marketing research, marketing planning, and digital marketing. Some of her current and former clients include: American Medical Association Foundation, Nonprofit Leadership Alliance, Glencoe Public Library, Winnetka Community House, and The Women's Exchange. Jacqueline's undergraduate degree is from the University of Illinois at Urbana-Champaign and she earned a graduate degree from Northwestern University.
Free For All Nonprofits in Oak Park-River Forest and Surrounding Communities
Registration required