Description
The Seniors' Agenda is a collective impact project lead by the County of Santa Clara Department of Aging and Adult Services.
Twice a year, the Seniors' Agenda Network Summit brings together nearly 200 professional, aging advocates, and elected officials to actively engage in meaningful learnings to strengthen our community for older adults.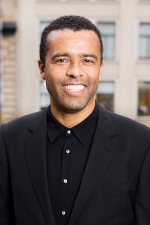 "Creating Age-Friendly Cities: Diversity, Equity, and Inclusion"
Keynote Speaker: Robert Ogilvie, PhD is SPUR's Oakland director. Over the past 20 years he has worked extensively in community development and planning to help improve low- and middle-income neighborhoods.
SPUR, the San Francisco Bay Area Planning and Urban Research Association brings people together from across the political spectrum to develop solutions to the big problems our cities face. With offices in San Francisco, San Jose and Oakland, we are recognized as a leading civic planning organization and respected for our independent and holistic approach to urban issues.SPUR is a member-supported nonprofit organization.
AGENDA
Registration 1:00 p.m.- 1:30 p.m.
Welcoming Remarks by Public Officials 1:30 p.m.- 2:00 p.m.
Accomplishments 2:00 p.m.- 2:15 p.m.
WHO Age Friendly Recognition: Gilroy & Sunnyvale 2:15 p.m.- 2:30 p.m.
Keynote Robert Ogilvie, SPUR Oakland 2:30 p.m.- 3:30 p.m.
New Opportunities & Resources 3:30 p.m.- 3:50 p.m.
Closing Remarks 3:50 p.m.- 4:00 p.m.