SendOutCards Simple Success System Workshop TN, AL, OH, KY, MS, GA, MI, IL

Saturday, November 1, 2014 from 11:00 AM to 4:00 PM (CDT)
Event Details
Send Out Cards
Simple Success System Workshop

in Nashvile,TN
REGISTER
NOW!
Join us for a fantastic day of
opportunity & training!!!
Come find out how to get PAID to be NICE
Find out how to send out HAPPINESS to the world and get PAID to do it
Come see how to BETTER keep in touch with your friends, family, clients and customers - EASIER and MORE ECONOMICALLY
Come get TRAINED on our system
Come see how the POWER of POSITIVITY can effect you in your life
Executive- Laurie Delk, Nashville, TN
Senior Managers Mark & Melony Colquitt, Nashville, TN

 REGISTER NOW! 
"come and learn what we learn at the Executive Retreat in Napa Valley, CA in October"
DETAILS
Date: Saturday- Nov 1st, 2014
Time: 11:00 am - 4:00pm 
FOOD - *bring your own* :)
there is a subway at the entrance to the campus and a number of other fast food restaurants within about a quarter of a mile of the campus.
(we will not *break* for lunch, so please eat before and after lol, but you are welcome to bring food in to eat/snack on as well)

LOCATION
Trevecca College
333 Murfreesboro Pike
Nashville, TN 37210
When you turn onto the main entrance of the campus, come to the top of the hill. Go 3/4 of the way around the roundabout and park in the parking lot to the right behind the Tidwell Security buidling. We are in the Tarter student activity center.
RECOMMENDED HOTELS:
Continental Inns (closest/cheapest)
320 Murfreesboro Pk, Nashville TN 37210 (615) 242-5424
America's Best Value (5 min down the road)
526 Murfreesboro Pk Nashville, TN 37210 (615) 724-0837
(Trevecca College Preferred/Recommended hotels: (within 10-20min))
Courtyard by Marriott Airport
2508 Elm Hill Pike • Nashville, TN 37214
Phone: (615) 883-9500
Club Hotel
2435 Atrium Way • Nashville, TN 37214
Phone: (615) 883-0500
*Call to receive the special Trevecca rate
DoubleTree Suites by Hilton
2424 Atrium Way • Nashville, TN 37214
Phone: (615) 889-8889
Hotels Downtown within about 20 min:
*NICE* -  Omni Nashville Hotel
250 5th Ave St Nashville, TN 37201 (615) 743-6002
*NICE*  - Union Station Hotel
1001 Broadway Nashville, TN 37203

SPECIAL DOOR PRIZES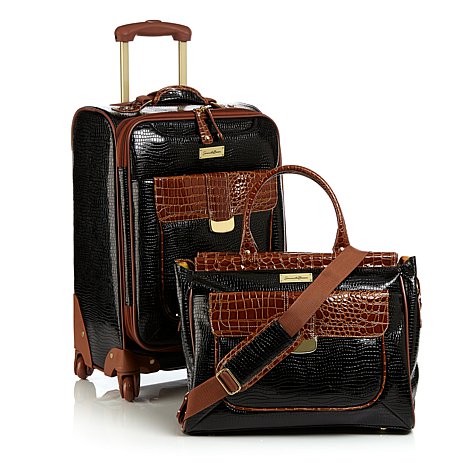 ONE lucky winner will receive FREE BRAND NEW LUGGAGE like this (color/style may vary)

Have questions about SendOutCards Simple Success System Workshop TN, AL, OH, KY, MS, GA, MI, IL?
Contact Laurie Delk
When & Where

Trevecca College
333 Murfreesboro Pike
Nashville, TN 37210


Saturday, November 1, 2014 from 11:00 AM to 4:00 PM (CDT)
Add to my calendar
Organizer
CEO & Founder of Nashville Networking Business Luncheons, a business consulting and personal development firm for entrepreneurs and networkers www.NashvilleNetworkingBusinessLuncheon.com She is an international speaker, best selling author, trainer, sales and leadership coach. See more about her at www.LaurieDelk.me. She is also the CEO & founder of the BMD Enterprises, a web/graphic design, branding, marketing and consulting firm in Nashville, Tn. www.BMDEnterprises.net And she is a top 20 distributor in Send Out Cards a company she has been with since 2004 www.SendOutCards.com/1999