Description
Business - like life - is all about relationships.
Those who learn to develop and nurture relationships in business inevitably outperform and outearn their competition. Those who act on their promptings in their personal lives by developing the habit of expressing kindness, gratitude, and appreciation to those who matter most lead happy, fulfilled, and joy-filled lives.
At the SendOutCards Atlanta Road Tour you will network with other professionals who are intrigued with the possibility of enhancing their business endeavors through the power of enhanced relationships. You will meet people who are leveraging the SendOutCards system to earn income up to three different ways, including in their current profession, while enhancing their personal and professional lives. It is simpler than you might think.
And, you will meet Jordan Adler, author of Beach Money and direct sales icon. Jordan continues to positively impact millions of people through his inspirational story and simple ways to leverage both the SendOutCards system and its financial opportunity. Jordan and other skilled trainers will teach you the simple things you can do each day to grow a profitable business that provides a meaningful income alongside your primary career.
Your dreams are closer than you think, and we invite you to learn how SendOutCards can play a role in helping you realize them.
---
Atlanta Road Tour Schedule of Events
Saturday
8:00am - 8:55am Registration and mix & mingle
9:00am - 9:20am SendOutCards Overview
9:20am - 1:00pm Distributor/Customer Business Training
Awards and Recognition (we are a stand on your feet and cheer others on group of people!)
Jordan Adler - The Big Picture of Relationship Marketing & SendOutCards
Gayle & Steve Zientek - Creating a 100% Referral based Real Estate business using SendOutCards
Business Panel - an open discussion on how Top 1% professionals are using SendOutCards in their business
Gregg Bryars - Executive VP and C-level executives
Jason Alles - Health & Fitness Clubs and related businesses
Tina Torres - Direct Sales
Diego Hodge - Small Business Owners
Kim Angelli - Insurance Professionals
Laurie Delk - Graphic design and working with churches
Jordan Adler - How professionals successfully build a SendOutCards business alongside their career
---
Other Event Information
Hotel - mention SOC to receive a special discounted rate on your room at the conference center. Call 770-427-2500 to reserve your room.
Golf - if you want to arrive early on Friday and play golf, the conference center has a great Executive course!
Transfers - if you purchase a ticket but are unable to attend, you are able to transfer it to another distributor.
---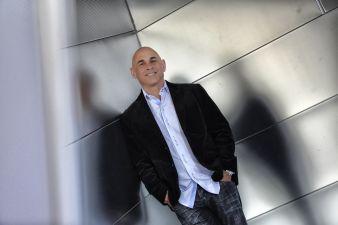 With a degree in landscape architecture, Jordan Adler found more passion as an entrepreneur in Direct Sales and Real Estate. He has been self-employeed since 1993 with a focus on relationship marketing and sales training. Jordan is the #1 donor to Kiva.org and donates 100% of the profits from sales of his best-selling book Beach Money to this organization for third-world entrepreneurs. He is known for his remarkable way of teaching others through memorable stories and simple systems that lead to success.
---
FUN ACTIVITIES!
Upon registration you will have the opportunity to give a short testimonial about how using SendOutCards has enhanced your personal and professional life. We will make these fun, videotaped snippets available for you to use to promote your SendOutCards business.
We will also have a Photo Booth available so you can capture the moment with your fellow SOC Stars, Guests, and Business Partners!