Description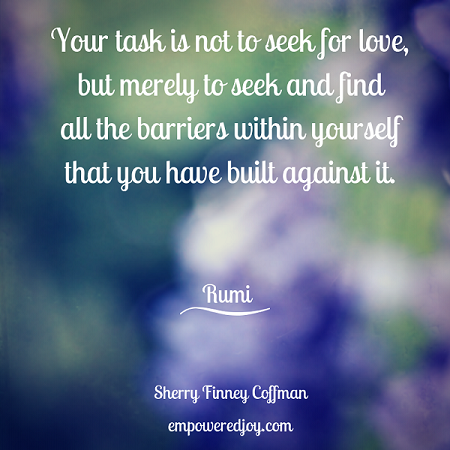 What would be possible in your life if you released the blocks you have built inside yourself to love?
Would your relationships in all areas of your life be better?
I believe they would because I've experienced this in my own life as well as witnessing it in the lives of people who have attended this workshop live.
I'm thrilled to now be able to offer this transformative experience online so more people can benefit.
What is SASS?
Sending A Soulful Signal (SASS) is an inner journey of self-discovery. It is designed to help participants identify and release patterns that keep them from having the type of loving, soulful relationships they desire.
How will that be acheived?
During the 4 weeks, participants will:
Identify patterns from past relationships & understand the impact of self-love.
Create a Mission Statement for their lives.
Release Negative energy from past relationships & clear space for new ones.
Create a vision for the future.
Learn effective techniques to continue their journey of loving, soulful relationships.

What do participants have to say about SASS?
"I have always looked for "the love of my life" outside of myself, only to be repeatedly disappointed. This class showed me how to create "the love of my life" from the inside out. I came out of this class feeling more loved, confident and happy than I have been in a very, very long time! So many changes have already occurred in my life and I look forward to welcoming my love when he is ready!" ~Stacy S.

"For me, I felt more spiritual growth in my healing process. This course has transformed what I define as a sense of self, the importance of positivity, and recognizing that it's okay to walk away from negativity." ~Jennifer S.
What will I need to fully participate?
* Lavender, Frankincense, Stress Away, Inner Child, Release & either Believe or Transformation (all are Young Living Essential Oils/Blends)
* A Notebook
* Pen or Pencil
* Desire to have more loving, soulful relationships!
* Free Zoom account (Available at zoom.us) You do not need a paid account.
When do we meet?

Tuesdays 7pm - 9:00pm CDT for 4 weeks beginning September 24, 2019.
Replays will be available if you're unable to attend live.
Each class includes a powerful meditation for clearing and manifesting.
Join us and begin sending a soulful signal to create the types of relationships you desire!

Questions or need oils, email Sherry at: coffmansherry@gmail.com, Text or call: 817 468 1691.
Date and Time
Refund Policy