Description
Welcome to the online registration for SEND GO FOR CHENZHOU, a climbing competition raising money and awareness for the ChenZhou ("Chen-Joe") orphanage in South Central China. The competition will take place on August 18th at the Denver Bouldering Club's Central location.
"I was adopted from the ChenZhou City Children's Welfare Institute in 2001, and since that time, the end of China's one-child policy drastically shifted the demographics of the orphanages. It's now estimated that over 90% of children are disabled and many orphanages, including ChenZhou CWI, lack sufficient funds to care for them. The ChenZhou CWI has approximately 70 children, all of whom are disabled. While money will go a long way to help pay for critical things like air conditioning, a washing machine, health services, and anything else they might need, it's just as important to raise awareness about the harsh reality in these orphanages.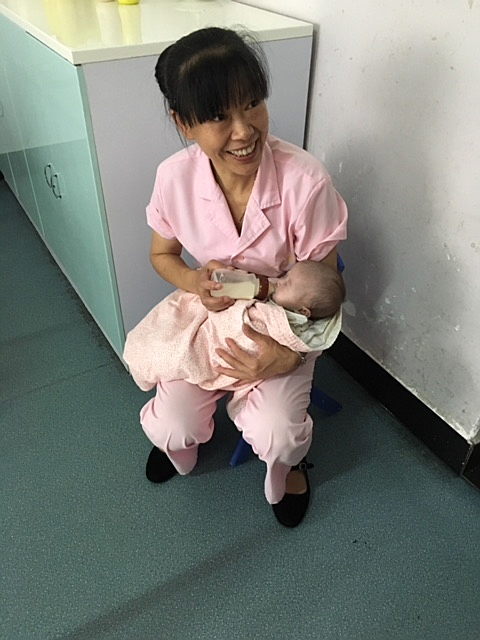 Please join me in raising money and awareness for this cause by setting up an online fundraising page. You can easily create your own fundraising page and reach out to friends/family to help spread the word. 100% of the proceeds will go to the Chinese Children Adoption International CCAI, a Colorado based non-profit that helped me find a home back in 2001. They will send the money directly to the ChenZhou CWI to help improve the lives of children living in the orphanage.
As an added bonus, we're giving away some great prizes to the top fundraisers thanks to the generous support from our sponsors! The online page will have a leader-board tracking the top fundraisers and we'll announce the winners during the competition..
I'd like to personally thank you for your time and supporting this important cause! Please feel free to contact me directly at Alena@denverboulderingclub.com if you have any questions."
-Alena Holbert
#sendgoforchenzhou
Event Schedule:
8:00am - Doors open and registration begins for Block #1
9:00am - Climbing begins for Block #1
12:00pm - Climbing ends for Block #1 + Registration begins for Block #2
1:00pm - Climbing begins for Block #2
4:00pm - Climbing ends for Block #2
5:00pm - Finalists are announced + Isolation area opens
6:00pm - Isolation area closes + Raffle begins
7:00pm - Finals begins
8:00pm - Awards
Online Fundraising: https://www.mightycause.com/team/1aa9rf#
Volunteer Sign Up: https://www.signupgenius.com/go/60b0445adaf2ca3f94-send