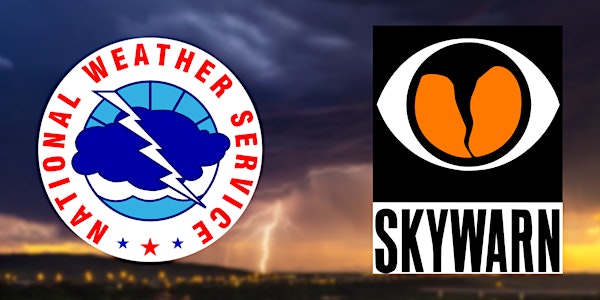 Seminole HEART Workshop - Storm Spotter Training
This SKYWARN - Storm Spotter Training Session is being sponsored by the National Weather Service as a part of Severe Weather Awareness Week.
By Seminole County Emergency Management
Date and time
Tuesday, February 7 · 6 - 8pm EST
Location
Seminole County Emergency Operations Center 150 Eslinger Way Sanford, FL 32773
About this event
About: Seminole County Office of Emergency Management is hosting a National Weather Service SKYWARN/ Storm Spotter Training Workshop for our Seminole HEART partners, as well as additional faith, non-profit, volunteer organizations and first-responders are welcome to attend.
Date/Time: The evening of Tuesday February 7th. The SKYWARN training session will begin at 6:00pm. Food and beverages will be provided before the training session begins at 5:30pm.
Location: Seminole County Emergency Operations Center - 150 Eslinger Way, Sanford, FL, 32773
Activity: Training with the SKYWARN spotter network includes topics like: basics of thunderstorm development, fundamentals of storm structure, identifying potential severe weather features, what information to report and how to get it to the NWS, and severe storm safety.
After working with the NWS on what to look for during bad weather, your storm reports will help in issuing severe warnings when necessary for our area, helping to alert the community faster in times of severe weather. You will receive a SKYWARN spotter ID card by email about one week after the class