Seminario planes de ejecución con SQL Server 2017 y 2019 (SQLSaturday Madrid 2019 Workshop)

Friday, September 27, 2019 from 9:00 AM to 3:00 PM (CEST)
Event Details
Como parte del evento SQLSaturday Madrid 2019 (www.sqlsaturday.com/904), os presentamos una de las preconferencias que se celebrarán el día anterior, 27 de Septiembre, con uno de los mejores ponentes españoles, Enrique Catalá, Experto mundial en Data platform ademas de MVP desde hace 6 años, a precio de comunidad, 99€. Una oportunidad excepcional para convertirse en un experto en el tuning the SQL Server.
Abstract
Todo profesional que trabaje con el motor relacional de SQL Server debería ser capaz de entender un plan de ejecución para dejar de ver al motor como una caja negra y poder centrarse en aprovecharlo para sacarle el máximo beneficio.
Durante este seminario de 1 día, aprenderás a leer planes de ejecución con SQL Server. Se verán, no solo los operadores más frecuentes, sino como una gran variedad de tipología de consultas problemáticas, así como sus soluciones, con bastante aplicación práctica en el día a día.
Ser capaz de leer planes de ejecución SQL Server da al desarrollador de base de datos la capacidad de decidir si la solución que ha encontrado SQL Server de ejecución de consulta es óptima o si por el contrario debemos modificar algo, ya sea consulta, indexación, plan guía,.. Para mejorarla. En una gran mayoría de casos prácticos que veremos, solo mediante la revisión del plan de ejecución seremos capaces de darle solución.
Pese a que este seminario está centrado en técnicas y procedimientos basados en SQL Server 2017 y 2019, tambien se abordarán soluciones a problemas clásicos con versiones inferiores.
.
El workshop durará 6 horas con varios descansos. Comienza desde las 9:00 hasta las 15:00.
Prerequisitos:
- No hay prerequisitos

Precio: 99€
Ponentes 
Enrique Catalá
Mentor en SolidQ, Microsoft SQL Server MVP, Ingeniero en informática, Microsoft Certified Trainer (MCT) y MCSE. Centrado en el motor relacional SQL Server, tanto en la resolución de problemas de rendimiento y escalabilidad en sistemas OLTP como la definición e implementación de entornos de alta disponibilidad confiables, en donde ha llevado con éxito más de 100 proyectos en diversos países (EEUU, Holanda, México, Arabia Saudí o Austria)
Twitter: https://twitter.com/enriquecatala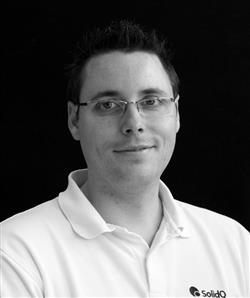 Have questions about Seminario planes de ejecución con SQL Server 2017 y 2019 (SQLSaturday Madrid 2019 Workshop)?
Contact PASS Spain
When & Where

Universidad Politécnica de Madrid - Campus Sur
Universidad Politécnica de Madrid - Campus Sur, A-3, Km 7, 28031 Madrid
28031 Madrid
Spain


Friday, September 27, 2019 from 9:00 AM to 3:00 PM (CEST)
Add to my calendar
Organizer
Comunidad española de SQL Server, Business Intelligence y Big Data sobre tecnologías Microsoft.
Organizadores de eventos de comunidad como SQLSaturday Madrid y Barcelona
Sitio oficial: www.sqlpass.es