Description
SEMINARIO: "NEGOCIACIÓN PARA NO ABOGADOS:
Temario:
1) ¿Qué es negociar? ¿Quiénes negocian? Cuándo se negocia? ¿Por qué se negocia?
2) Conceptos doctrinarios del Libro: "Sí… ¡de acuerdo! Cómo Negociar
sin ceder" (Patton, Ury, Fisher)
3) Negociar bajo "posiciones" en lugar de "intereses"
4) ¿El regateo es una forma conveniente de Negociar?
5) Teoría del Conflicto – enfoque doctrinario.
6) ¿Es posible enfocar a un Conflicto, como una oportunidad de mejora, o de reestablecer/mejorar la comunicación entre las partes?
7) Teoría del "Ganar-Ganar" para las partes, versus "Ganar-derrotar"
8) Enfoque de "ser duro con el problema" y "suave con las personas" en una negociación
9) Consejos para negociar de manera más eficaz.
10) Simulación de casos
Horario: 09-18
Fecha: Sábado 03 de Junio

Lugar: Conexión EC Coworking, Santa María e4-442 y Juan León Mera, Quito
Inversión :150 usd (incl. certificado y breaks)
Sobre el seminarista:
Roberto Bilbao Rosati,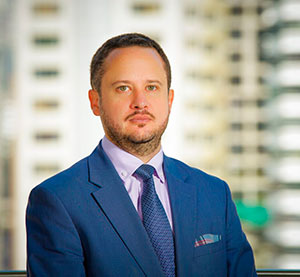 Asesor Jurídico Corporativo y de Negocios, con más de 18 años de experiencia en el sector privado y en el sector público. Abogado de profesión , Diplomado en Administración de Negocios para Abogados (INCAE en Costa Rica y Nicaragua), Certificado/acreditado en Workshop de "Theory and Tools of the Harvard Negotiation Project" en Harvard Faculty Club, Harvard University – E.E.U.U.
Pagos por paypal (ximenacab@hotmail.com) o transferencia/depósito a la cuenta de ahorros del del Banco Pichincha 2200824569 a nombre de Ximena Cabezas (c.i. 0909155004). Favor enviar el comprobante del pago a info@conexionec.com