Seminar#9:"Difficult topics to discuss prior to starting a relationship"

Saturday, October 21, 2017 from 1:30 PM to 3:00 PM (EDT)
Event Details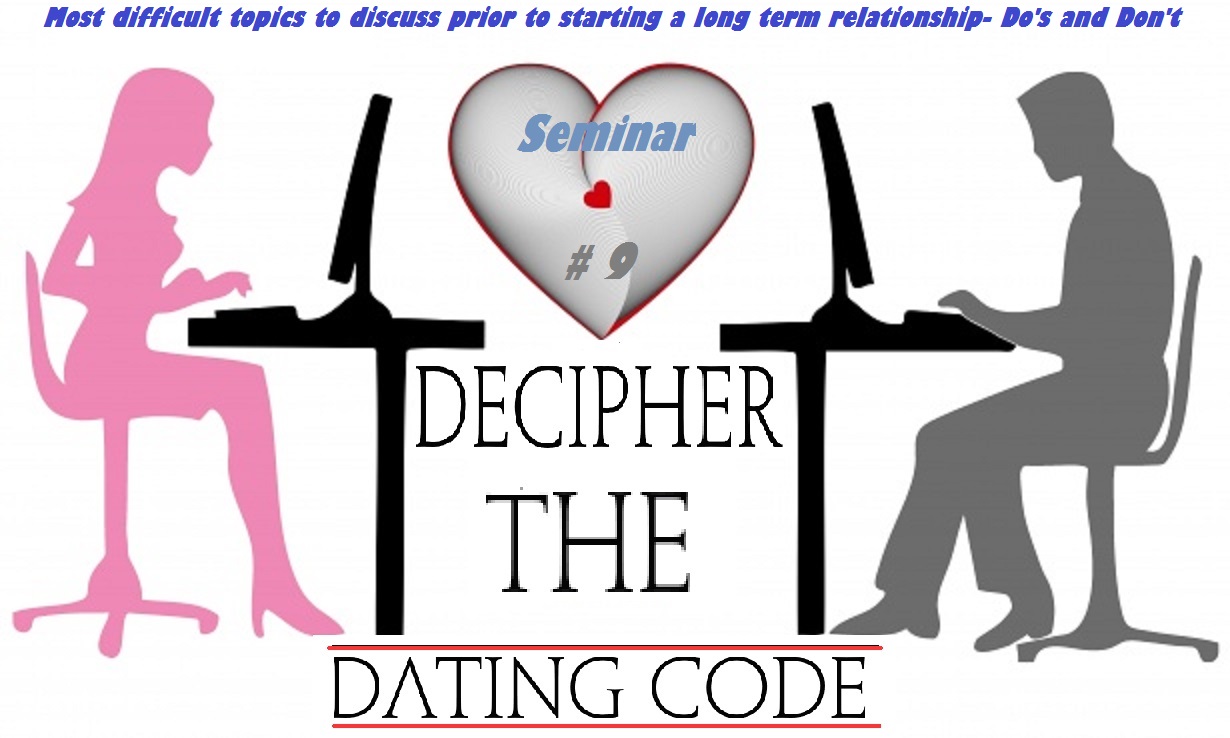 Presented by a guest panel of professionals including: Dr. Dan Amzallag, Panel Moderator,  and dating coach expert,will cover interesting subject of Dating and relationship in the 21st century.
As the nicer weather is slowly changing to cold and shorter days, we tend to feel more inclined to hibernate during the winter time and start looking for the right companion to spend these days with.New growth in relationships is also triggered this time of the year. Winter season and holidays tend to bring out peoples' hope and optimism about meeting someone new and starting a relationship. Our seminars are designed to help you become more comfortable meeting new people, work toward fulfilling your relationship desires, and perhaps even find and maintain a stable relationship. 
"Most Difficult topics to discuss prior to starting a long term relationship" is the 9th of the many future seminars offered in the DMV area that will look at the subject of "Dating in the 21st century."  The format of the program will be interactive; attendees will be encouraged to ask questions of the panelists throughout the seminar. This event is designed for the public and opens to anyone interested in learning more about creating healthy relationships or starting a new one.  At this fun, interactive activity, you will learn as to the reasons why trust and honesty is crucial and be open to discuss important topics prior to jumping into a long term relationship with your significant other. Many have jumped too quickly and ended in front of attorney to split and go their separate ways. Learn more about the other person prior to committing with the wrong person. 
The seminar on October 21st 2017 will tackle topics such as:
Is arguing too much a sign that it won't work out in long term?

Is not arguing at all can be a sign of danger in the future?

How much sharing about yourself is too little or too much? 

Can people improve themselves for the sake of their relationship, and if so, can their change be long term? 

If a cheater in the past, can they change to being faithful?
                                                      DETAILS OF SEMINAR:
When: Saturday, October 21st, 2017, at 1:30pm-3pm
Where:MontgomeryCounty Media: Access 19
7548 Standish Place
Rockville, Md, 20855
 https://www.facebook.com/events/259144854491435
How to register:  Through eventbrite registration. 

Important notice:The front door of the studio will be closed so it is important to pay attention to the signs that will be posted. On week-ends, you need to enter from the BACK-DOOR of the building, where the big two satellites are located. Signs will be posted on the door. Once you enter the doors, you make a first left to STUDIO A. 
Many signs will be posted for proper direction once inside the building.
Looking forward to seeing you there.
Dr Dan
This event will be televised with a public audience. The TV show sponsoring this event is: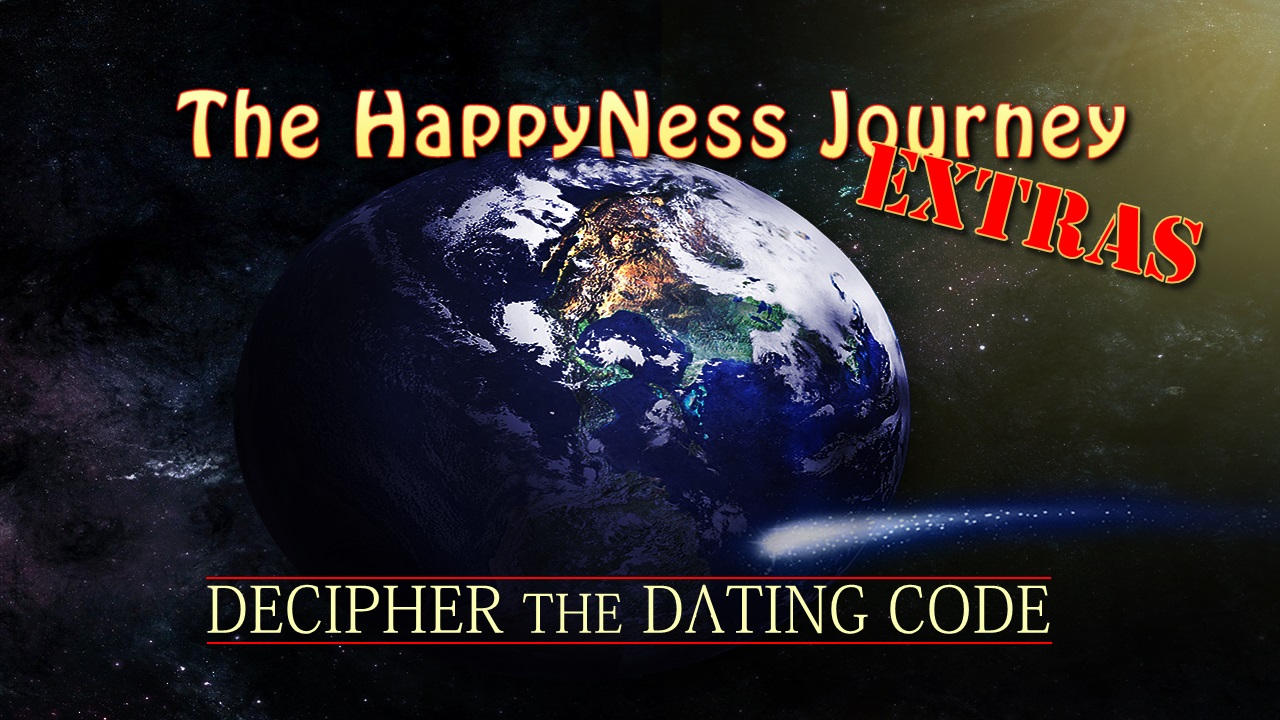 When & Where

Montgomery Community Television dba Montgomery Community Media
7548 Standish Place
Rockville, MD 20855


Saturday, October 21, 2017 from 1:30 PM to 3:00 PM (EDT)
Add to my calendar
Organizer

LightningSpeedevents.com is a conglomerate of several business entities including, but not limited to:  lightning speed networking, lightning speed funding, lightning speed seminars, Lightning speed Singles Mixer, lightning speed friending, and finally, lightning speed entertainment. We strive to provide great quality service to all our customers and participants.
With the diverse selection Lightning Speed Services offers to our clientele, our main priority is to provide an accessible platform that is easily obtainable to all individuals possible. We plan to unite more similar-minded individuals to be able to access our events.
Although we have a variety of themes we provide, one of the services stands out amongst the others- "Lightning Speed Singles Mixer" is the one in which showed importance and distinctive popularity as opposed to all other themes. We constantly better ourselves by coming up with exciting Ice-Breakers for our singles events, such as Nuts and Bolts, Singles "Bingo", Padlock and Key, Truth or Dare, wine testing Singles Mixer, 
Every event we propose is one-of-a-kind as we believe that exclusivity enhances individual's lives and provides a touch of uniqueness to our events. We have activities ranging from indoor to outdoor events such as hiking, bowling, paintballs wargames, and so much more.
 Once you sign up for any of our events, we will create a personalized service based on your interest. Either it be our Singles Get2Gether, our Networking events (catered to business professionals), Friending event (for all the one New In Town and looking to make new friends), and finally, the Funding one (for all business start-up entrepreneurs looking for funding among the Tri-State Sharks Investors). You can choose any of these themes among the Lighting Speed Events family but always know, you are welcome to all.  
 We have realized that having too many events of the same theme may result in the loss of satisfaction and excitement- so we decide to host just a few of them every month, so we can allow opportunity for everyone to attend. We believe that the turnout of participants may increase due to the exclusivity and rarity of our events.
I would like to thank my staff for helping me out with these unique events that adds a nice touch to our concept.
Dan, Marketa and Adam: Jewish Singles events
Lisa Marie: For all the Christians single related events
Bruno and Ginger: For all the LGBT based events, 
Andrea: For all the younger crowd of singles guys and gals looking to meet the special someone.
Angie: For all the 40+ crowd of singles
Steven and Ken: For all the health activity based events,including outdoor activities, hiking, rafting, fitness competitions, paintball war games, and so much more.
Kim and Zack: For all the college and university events planning singles meetup.
Sandra: For all African American related singles events planning
Karla and Jane: Working on seminars and workshop about dating and relationships
Sally: All events related to Young adults programs.
Our goal is to provide you a full service event that will cater to all members and make it fun and exciting for you. We look for the venues, Emcee the event, take care of the matches and send email to all the participants who have successfully been match with the right person. Let us have fun and meet your significant other with Lightning Speed Singles Mixer.

Company name: Lightningspeedevents.com

URL: www.lightningspeedevents.com