Seminar: The Self-Care Intervention Series
Description
Speaker 1 - Dr Austen El-Osta

Topic: Self-care – what is it, why is it so important for the future?
About Dr Austen El-Osta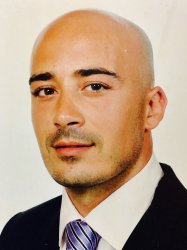 Dr Austen El-Osta is Director of the Self-Care Academic Research Unit (SCARU). SCARU's mission is to explore how the application of self-care could result in improved outcomes and lower dependency on NHS resources in the contemporary setting, whilst also identifying key evidence-based recommendations for the consideration of commissioners of health and policy makers.
Austen is also Primary Care Research Manager at Imperial College London School of Public Health, General Manager of the Directorate of Public Health & Primary Care at Imperial College London Healthcare NHS Trust, and since recently an alumnus of the European Institute of Technology (EIT-Health). Austen holds a Doctorate in Medicine from King's College London, a Masters in Public Administration (MPA) form the London South Bank University, an MSc in Pathology & Virology from Imperial College London & a BSc in Molecular Biology & Genetics from Queen Mary University of London.
Speaker 2 - Dr. David Webber
Topic: Self-care stakeholders. Policy development in self-care.
About Dr. David Webber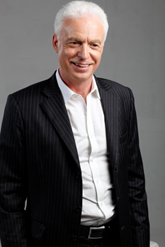 Dr. David Webber has been President of the International Self-Care Foundation (ISF) since January 2014. ISF is a UK-registered international charity uniquely focused on the strategic worldwide promotion, research and development of self-care and healthy lifestyles. Between 2002-2013 Dr Webber was the Director-General of the World Self-Medication Industry (WSMI) based near Geneva, Switzerland.
He also worked on various global industry and multilateral working groups, with the WHO, the World Bank, and the Commission for Macroeconomics and Health. From November 2000 to November 2002 he was IFPMA Fellow and Director of Economic Policy, at the International Federation of Pharmaceutical Manufacturers Associations (IFPMA) in Geneva, Switzerland.
He has a Ph.D in animal physiology from London University, and undertook post-doctoral research in gastric physiology. He has published many research papers on gastrointestinal physiology, self-care, pharmaceutical R&D, manufacturing and marketing topics. He is married to Naveen, a psychotherapist, and they have three children.
*Lunch and discussion to follow seminar