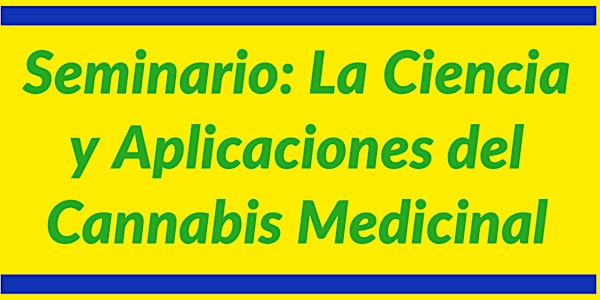 SEMINAR: THE SCIENCE AND APPLICATIONS OF MEDICAL CANNABIS-MD, Profesionales
Description
Pospuesto para febrero 2019. Detalles pronto.
SEMINARIO PARA MÉDICOS, PROFESIONALES RELACIONADOS A LA SALUD Y MAESTROS
Si es paciente o padre de un paciente vaya a: https://cannabisprpacientes.eventbrite.com.
AUSPICIADO POR: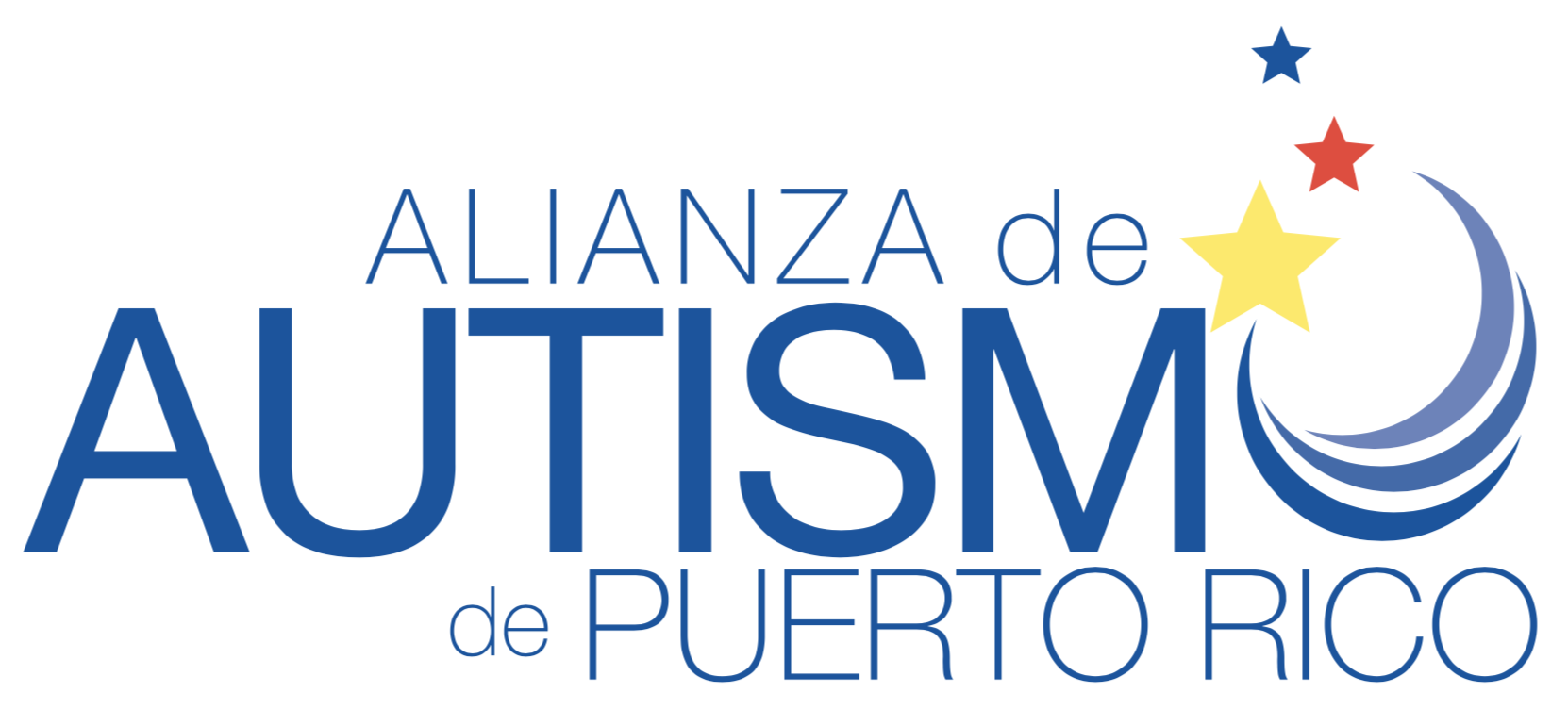 SÁBADO 1 DE DICIEMBRE DE 2018
SEMINARIO: THE SCIENCE AND APPLICATIONS OF MEDICAL CANNABIS (traducción simultánea disponible; ver detalles debajo)
HORARIO: 8:00 AM A 12:30 PM
RECURSO: Dra. Bonni Goldstein, autora del libro "Cannabis Revealed", con práctica médica dedicada al tratamiento con cannabis medicinal de pacientes pediátricos y adultos.

LUGAR: Anfiteatro Escuela Libre de Música Ernesto Ramos Antonini
3.75 a 4 HORAS CONTACTO
La presentación será en inglés y se enviará por email a todos los asistentes la semana después del seminario. Habrá traducción simultánea disponible por un costo de $10 extra por persona (incluye headphone).
CONTENIDO
7:30 AM – 8:00 AM
Registro
8:00 AM
Bienvenida y Pre-Prueba
Inicio "The Science and Applications of Medical Cannabis" (La Ciencia y Aplicaciones del Cannabis Medicinal)
I. Objetivos
II. Breve historia del Cannabis
III. El sistema endocannabinoide
VI. La planta de cannabis
VII. Métodos de administración
VIII. Tipos de productos de cannabis
IX. Aplicaciones Clínicas:
Autismo

Epilepsia

Dolor crónico

Ansiedad

Condiciones Inflamatorias / Inflamación
X. Dosificación y titulación ("titration")
XI. Perfil de seguridad y efectos secundarios
XII. Resumen
XIII. Preguntas y Respuestas
XIV. Referencias
XV. Evaluación - Post Prueba Diagnóstica
12:30PM - Cierre
DEBE LLEGAR 7:30AM PARA REGISTRO.
DONATIVO ENTRADA INC. CAFÉ y MERIENDA:
1. MÉDICOS Y PROFESIONALES CERTIFICADOS POR JUNTAS* (Sometido para estas profesiones: MÉDICOS (ya aprobado), Médicos Naturopáticos, PHL/THL, TO, TO/A, PSIC, DN, NL, F, TF, ASS, CR, ES, ESC, N/D, QUI, TCR, TEMB, TEM-P, CP, ENFE):
Entrada con CERTIFICADO DE EDUCACIÓN CONTINUA (3.75 HORAS Aprobadas por JLM): $50** hasta el 29 de noviembre. 30 de noviembre y 1 de diciembre $60*.
2. MAESTROS Y PÚBLICO PROFESIONAL INCLUYENDO CERTIFICADO DE HORAS CONTACTO** (Incluye Certificado de 4 HORAS CONTACTO):
a. Entrada General $35** hasta el 29 de noviembre. 30 de noviembre y 1 de diciembre $45.
b. Miembros Activos de la Alianza de Autismo (requiere tarjeta Alianza vigente o recién adquirida): $30** hasta el. 29 de noviembre. 30 de noviembre y 1 de diciembre $40.
*Certificado de Educación Continua: Se sometió a las Juntas de MÉDICOS (ya aprobada), Médicos Naturopáticos, PHL/THL, TO, TO/A, PSIC, DN, NL, F, TF, ASS, CR, ES, ESC, N/D, QUI, TCR, TEMB, TEM-P, CP, ENFE.
Junta de Licenciamiento Médico ya aprobó 3.75 horas crédito para Médicos.
** Certificado de Horas Contacto para Maestros, TS y otros interesados.
PUEDE PAGAR POR ATH MÓVIL: Escoja Pagar con Cheque al completar su reservación. Vaya a su teléfono y acceda la aplicación de ATH Móvil y siga estos pasos: Pulse DONAR y escriba o escoja AlianzaAutismo, pague la cantidad total indicada por Event Brite incluyendo los "fees" o cargos, en mensaje escriba Seminario Profesional y el/los nombre(s) y apellido(s). Favor enviar foto del recibo a alianzaautismo@gmail.com indicando el nombre del o de los participantes. Debe pagar el mismo día que hace la reserva del espacio en Event Brite, o su reserva puede ser cancelada. De no incluir los cargos por servicio de Event Brite en su pago, se le cobrarán en el registro y los deberá pagar en efectivo.
----------------------------------------------------------
CURRICULUM VITAE DRA. BONNI GOLDSTEIN
Education:
1982-1986: Rutgers College, New Brunswick, NJ B.A. Biology
1986-1990: UMDNJ – Robert Wood Johnson Medical School, Camden, NJ M.D.
Postdoctoral Training:
1990-1993: Internship and Residency, Childrens Hospital Los Angeles (CHLA)
1993-1994: Chief Resident of Pediatrics, Childrens Hospital Los Angeles (CHLA)
Responsibilities included:
Management of 80 interns, residents, rotating medical students

Scheduling all in-patient and out-patient services for 80 interns and residents

Provided weekly lectures to residents and medical students on current scientific literature pertaining to all aspects of medical care for pediatric patients

Attended and participated in weekly meetings for Quality Assurance and Utilization Management for CHLA

Weekly meetings with USC medical students for classroom and clinical instruction

Weekly in-patient Attending Physician rounds

Weekly out-patient clinic Attending Physician rounds

Daily meetings with senior residents to review all new admissions
Professional Experience:
1993-1994: Private Practice in Office of Dr. J. Lauricella and Dr. P Verette, Pasadena, CA
Delivered quality medical care to children and adolescents in private practice setting
1993-1994: Moonlighting Fellow, Childrens Hospital Los Angeles Community Health Center
Evaluated and provided treatment to children and adolescents for acute injuries and illness

Mentored and gave clinical instruction to medical students, interns and residents
1993-1994: Moonlighting Fellow, Children's Hospital Los Angeles Cardiothoracic Intensive Care Unit
Provided acute critical care treatment to pre-operative and post-operative infants, children and adolescents with life-threatening cardiac illnesses
1993-1994: Clinical Instructor in Pediatrics, USC School of Medicine, Los Angeles
Responsible for teaching medical students clinical skills for evaluation and assessment of pediatric disease and illness in low-income community clinics
1994-1996: Critical Care and Emergency Transport Attending Physician, Childrens Hospital Los Angeles
Provided critical care evaluation services to ill infants, children and adolescents in the Southwest region of US

Provided physician-accompanied transport via ambulance, helicopter and plane for critically ill patients requiring emergent transport to tertiary care facilities

Worked effectively as leader of 5-person transport team, which included RN, RT, and EMTs
1996-1999: Urgent Care Physician, Kaiser Permanente, West Los Angeles, CA
Provided quality medical care to infants, children and adolescents in the Pediatric Urgent Care Department
1994-2003: Emergency Medicine Attending Physician, Pediatric Emergency Department Los Angeles County-USC Medical Center, Los Angeles, CA
Provided quality medical care to infants, children and adolescents in the Pediatric Emergency Department of the LAC-USC Medical Center

Attending Physician overseeing pediatric interns and residents, family practice residents, emergency medicine residents, and USC medical students

Responsible for evaluating patients referred to LAC-USC from other hospital systems for tertiary care and arranging appropriate medical transport
2000-2003: Medical Author, ExamMaster (Published)
Created and developed clinically-based vignettes for pre-medical and foreign medical graduate exam preparatory courses
2002-2006: Pediatric Emergency Medicine Physician, Little Company of Mary Hospital, Torrance, CA
Provided quality medical care to infants, children and adolescents in a private hospital emergency department setting
2006-2008: Owner and Founder, Brainiacs Science Discovery Center, Redondo Beach, CA
Developed curriculum including life, earth and physical hands-on science experiments for children ages 3 – 12 years

Provided on-site extracurricular science educational programs

Provided off-site (public schools, YMCA, Montessori schools) science educational programs
2008-present: Owner and Medical Director, Canna-Centers, Lawndale, CA Responsibilities include:
Consulting specialist in use of therapeutic medical cannabis

Developing policies and procedures for 5 state-wide clinics

HIPAA Privacy Official for 5 clinics

Providing HIPAA education to management and ancillary staff

Managing 6-physician medical group

Maintaining QA standards and best practices
2014 – present: Medical Advisor, Weedmaps.com
Publications:
Cannabis Revealed: How the world's most misunderstood plant is healing everything from chronic pain to epilepsy" (Book published December 2016)
Sulak, Dustin, Russell Saneto, and Bonni Goldstein. "The current status of artisanal cannabis for the treatment of epilepsy in the United States." Epilepsy & Behavior (2017)
Awards:
2017 Medical Professional of the Year, awarded by Americans for Safe Access
Advisory Board Member:
Courtagen Medical Genomics, Woburn, MA United in Compassion, Sydney, Australia United Patients Group, San Rafael, CA
Memberships:
International Association of Cannabis as Medicine International Cannabinoid Research Society Society of Cannabis Clinicians
Licensure:
State of California (1991 - present) – no actions or complaints DEA (1992 - present)
Board Certification (1994, 2001)
Educational Seminars/Lectures:
"Medical Cannabis for Cancer Patients" presented yearly at the Cancer Support Community in Redondo Beach CA, 2010-2017

"Medical Cannabis for Phantom Limb Pain" presented at Southern California Prosthetics symposium, June 2013

"Medical Cannabis for Pediatric Epilepsies" presented at the Society of Cannabis Clinicians quarterly meeting September 2014

"The Science of Cannabis and Cannabidiol" series of lectures presented to parents of children with pediatric epilepsies in Los Angeles, Irvine and San Jose CA, multiple dates throughout 2014

"The Science of Cannabis" presented at the Florida Institute of Human and Machine Cognition, Pensacola FL, March 12, 2015

"Clinical Cannabis Practicum for Physicians" presented at Patients Out of Time Conference, West Palm Beach FL, May 21, 2015

"Cannabis Therapy for Pediatric Epilepsies" presented at Patients Out of Time Conference, West Palm Beach FL, May 23, 2015

"Medical Cannabis: Practical Treatment of Pediatric Patients for Epilepsy, Autism, Cancer, and Psychiatric Disorders" presented at CannMed 2016 conference, Harvard Medical School, Boston, MA, April 10, 2016

"Medical Cannabis Treatment for Adults and Children" presented at United in Compassion Medical Symposium, Sydney Australia, May 15, 2016

"Medical Cannabis Treatment for Children" presented at United Patients Group Conference, San Rafael, CA, May 21, 2016

"The Science of Medical Cannabis" presented at the University of Utah, Salt Lake City, Utah, November 15, 2016

"Medical Cannabis Workshop: A Clinical Focus" presented at California Northstate University, Elk Grove, CA, January 29, 2017

"Cannabis Treatment for Autism and Epilepsy" presented at Society of Cannabis Clinicians quarterly meeting, March 12, 2017

"The Benefits of Medical Cannabis" presented at CannMed 2017 conference, Harvard Medical School, Boston, MA, April 10, 2017

"How to Legally Recommend Medical Cannabis to Your Patients" presented at CannMed 2017 conference, Harvard Medical School, Boston, MA, April 11, 2017
National Interviews:
Sports Illustrated "Smoke Signals: As Legalization of Pot Spreads, Should the NFL Lift it's Ban?" February 10, 2014

Time Magazine "Cannabis Madness Revives Debate over Medical Marijuana and Epilepsy" March 12, 2014

Washington Post " Marijuana research hampered by access from government and politics, scientists say" March 21, 2014

Huffington Post "This Family Had to Fire Their Doctor to get Medical Marijuana for Their Son" March 25, 2014

Daily News/San Gabriel Valley Tribune "Parents in world of children's cannabis fear, desire regulations" April 6, 2014

MedicalDaily.com "The Weed Bowl: Seahawks', Broncos' Home States Have Legalized Marijuana, But The Flaws Of NFL Drug Policy Persist" September 21, 2014

NJ Star Ledger "Demands for medical marijuana research grow in NJ, nation driven by hopeful patients, families" September 21, 2014

Yahoo Health "Why Parents of Children with Epilepsy are Increasingly Turning to Marijuana" December 8, 2014

Washington Post " A powerful new form of medical marijuana, without the high", December 31, 2016

Los Angeles Times "Could the extraordinary compound in cannabis that helps kids with epilepsy make you feel better?" April 2, 2017
Organizer of SEMINAR: THE SCIENCE AND APPLICATIONS OF MEDICAL CANNABIS-MD, Profesionales