SEMINAR The Freycinet Map of 1811: 200th Anniversary of the Publication of the First Map of Australia

Sunday, June 19, 2011 from 11:00 AM to 4:00 PM (AEST)
Event Details
SEMINAR
The Freycinet Map of 1811: 200th Anniversary of the Publication of the First Map of Australia
Presented by Australia on the Map Division of the Australasian Hydrographic Society in association with the Embassy of France
This year marks the 200th anniversary of the publication of what is known as the Freycinet Map. This map, published in Paris in 1811, was the first map to be published which showed the full outline of Australia, preceding Matthew Flinders' map 'Terra Australis or Australia' by 3 years. The Freycinet Map was the product of centuries of the charting of Australia's coasts by Dutch, English and French navigators. When it was published the map ignited a bitter controversy, as well as some embarrassment. The controversy related to the geographical names used on the map. Numerous French appellations were applied to features and localities that had been discovered and named by others, particularly Matthew Flinders. But the cartographer whose name is forever linked to the map that resulted was Louis de Freycinet.
This free symposium is one of the highlights of the commemorations of the important anniversary of the publication of the Freycinet Map of 1811. Notable speakers include Emeritus Professor Margaret Sankey, Rupert Gerritsen, Professor Jean Fornasiero, Associate Professor John Sooby-West and Henry de Freycinet, the last male descendant of Louis de Freycinet, who will speak on the history of his famous family and their role as explorers. The event also includes a viewing of the National Library's copy of the Freycinet Map and related collection material.
Sunday 19 June 2011, 11am - 4pm
Theatre, free
National Library of Australia
Enquiries: 02 6262 1271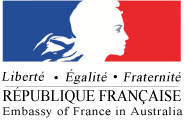 Program
10.45 Participants Arrive for Commencement at 11.00
11.00 Welcome – Rupert Gerritsen (Chair, AOTMD of AHS) – Master of Ceremonies
11.02 L'Ambassadeur de France, His Excellency M. Michel Filhol – Opening Address
11.10 Patron of AHS, Vice Admiral Chris Ritchie – "World Hydrography Day 2011"
11.18 Presentation of "AHS Media and Literary Achievement Award"
            by Vice Admiral  Ritchie
11.21 Keynote Speaker – Emeritus Professor Margaret Sankey - "The cartography of
            the Baudin expedition: Louis de Freycinet's map of New Holland"
12.06 Questions and Discussion
12.26 Lunch Break and Viewing of Exhibited Material
1.26 Participants to Resume Seats – Moderator – Dr Martin Woods (Curator of Maps,
          NLA)
1.35 Professor Jean Fornasiero and Associate Professor John West-Sooby – 
          "Cartography as Narrative:  The Maps of the Baudin Expedition".  
2.00 Wolf Mayer – "Baudin's naturalists: The earliest survey of the fauna, flora and
          geology of Australia's coastal regions, on land and in the sea: 1801 – 1803."
2.25 Greg Eccleston – "The Baudin expedition and the mapping of Bass Strait."
2.50 Henry de Freycinet  – "The Freycinets, explorers, and their role in French 
          history."
3.15 Peter Reynders and Rupert Gerritsen – "How do we know the Freycinet Map was 
          the first full map of Australia to be published?"
3.40 Plenary Session - Questions and Discussion – Panel of Speakers
4.05 Final Remarks and Close (Martin Woods)
4.10 Finish
When & Where
National Library of Australia
Parkes Place
Australian Capital Territory, 2600
Australia

Sunday, June 19, 2011 from 11:00 AM to 4:00 PM (AEST)
Add to my calendar
Organizer
Our objective is to ensure Australians have access to a national collection of library material to enhance learning, knowledge creation, enjoyment and understanding of Australian life and society.