Seminar Series (2) - Bridging Two Worlds: Helping Your Business Excel in Silicon Valley

Thursday, October 25, 2012 from 6:00 PM to 8:30 PM
Event Details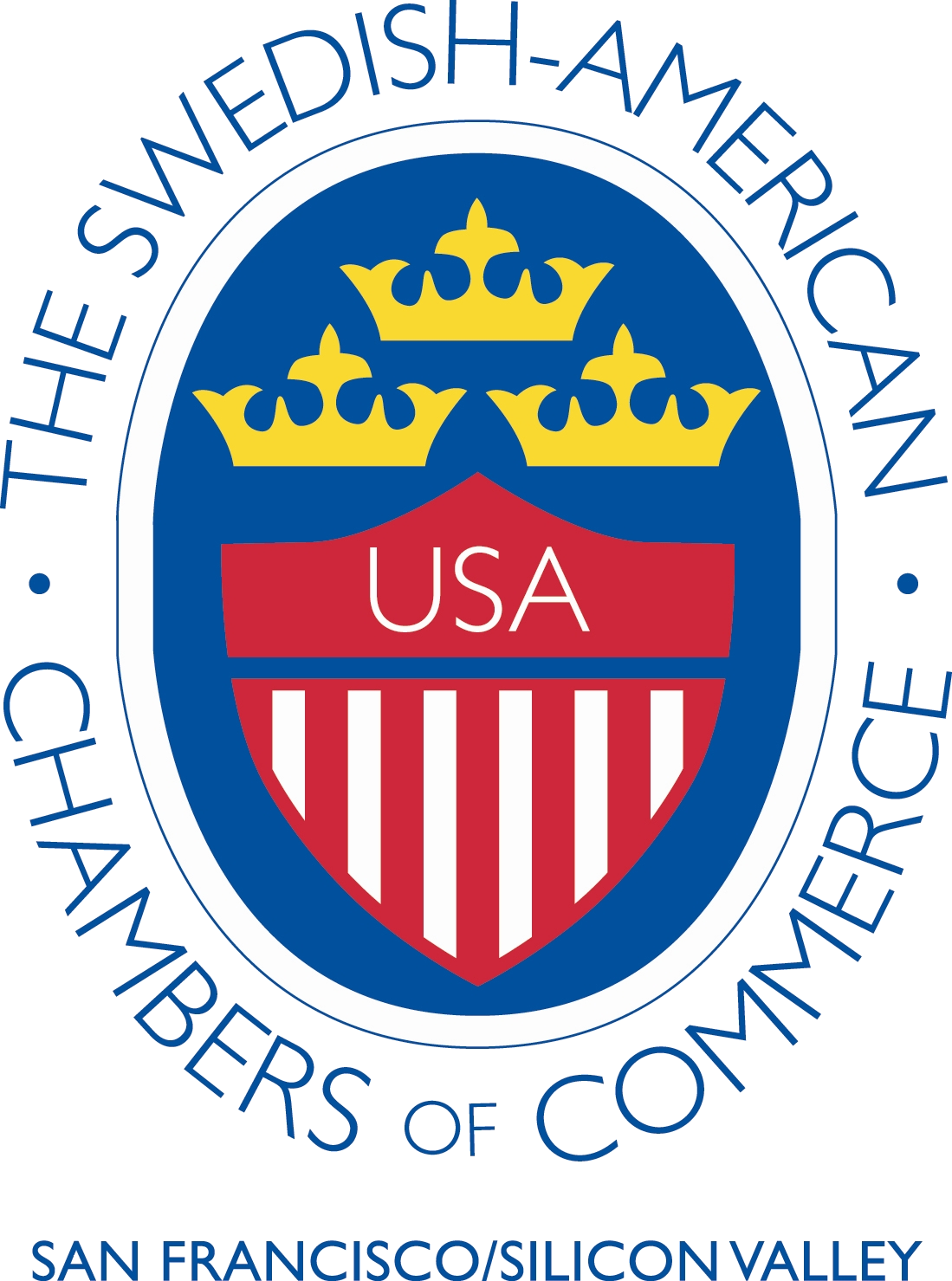 Seminar 2 – Bridging Two Worlds: Helping Your Business Excel in Silicon Valley
Seminar 2 in the Chamber's Fall Seminar Series will cover the topic on how to help your business excel in Silicon Valley and what the key factors are to keep in mind when looking for new capital in a competitive climate. Silicon Valley has the most venture capitalists in the world, with a constant flow of new investments. Combined with the vast start-up industry in Sweden, this is the perfect opportunity to bridge the two worlds.
The format of the event will be a panel discussion with highly experienced and well-regarded executives, entrepreneurs and venture capitalists which have operated in Silicon Valley and the Bay Area for many years. We highly encourage interactive discussions during the panel but also offer networking opportunities before and after the presentation. We are confident that all the visitors will leave the seminar with new ideas and many new and valuable business contacts.
Program
6:00 - 6:30  PM Networking
6:30 - 6:40  PM Opening Remarks
6:40 - 7:40  PM Panel Discussion
7:40 - 8:00  PM Q&A
8:00 - 8:30  PM Networking
Moderator
 

Nicolai Wadström - Founder BootstrapLabs

Nicolai Wadstrom is a serial entrepreneur resident in Silicon Valley, and the founder of BootstrapLabs. He founded his first startup company in 1995, and have been starting and running a number of startup companies since then, ranging from software, gaming, Internet, media and professional services. Angel investor and adviser to Internet, Software, Mobile and Digital Media startups in Europe and Silicon Valley, including BootstrapLabs portfolio.
Panelists
 

Christian Lagerling – Founding Partner GP Bullhound

Christian is one of the Founding Partners of GP Bullhound. He has spent the past fifteen years advising global companies on technology transactions and investments with a particular focus on cross-border transactions. He moved to San Francisco in 2006 to open up the firm's US west coast office, and also oversees the firm's research activities. Having started his career in management consulting, Christian moved to London to finish his degree studies at LSE and then joined the investment banking division of Barclays Capital. Christian holds a B.Sc. in Finance and Economics and a M.Sc in Finance as well as the FINRA Series 7, 24 and 63 securities licenses.




 

 

 

 

 

 

 

 

 

Lars Johansson – Corporate Partner K&L Gates

Lars Johansson is a corporate partner in K&L Gates' Palo Alto and San Francisco offices. He represents U.S.-based and international public and private companies, as well as investors, in connection with corporate transactions, including domestic and cross-border mergers and acquisitions, venture capital financings, joint ventures, and international business transactions. He works with clients in a wide range of industries, including telecom, data analytics, information technology, software, medical device, nanotechnology, clean technology, financial services, and viniculture.




Adam D'Augelli - Economist at True Ventures

Adam D'Augelli works at True Ventures, an early-stage venture capital fund with offices in San Francisco, Palo Alto and Northern Virginia. Prior to True, Adam started one of the first donation-based record labels and consulted on product marketing early-stage technology companies. Adam graduated Magna Cum Laude from the University of Florida with a BS & MS in Finance.

 

 


 
Official Partner & Sponsor

K&L Gates LLP comprises nearly 2,000 lawyers who practice in 41 offices located in the U.S., Europe, Asia, South America and Middle East. Their Palo Alto office's corporate and patent lawyers work with emerging growth companies, venture capital and other investors, and lenders to support one of the world's most innovative markets. As a truly global firm, they are particularly focused on their clients' cross-border opportunities and represent local and international companies relative to their operations, investments and aspirations in Scandinavia and other countries in Europe, Asia and South America. Visit them at www.klgates.com
---
SACC-SF/SV would like to thank our Corporate Members:  
Become a member today! 
The Swedish-American Chamber of Commerce in San Francisco / Silicon Valley's has operated in the Bay Area for over 60 years. Join SACC-SF/SVand become a part of an invaluable, growing business network with unique benefits.  
---
---
The Swedish-American Chamber of Commerce San Francisco/ Silicon Valley 
 452 Tehama Street, San Francisco CA 94103, USA
 Phone:+1 (415) 781-4188
E-mail:

info@sacc-sf.org

Website:

www.sacc-sf.org
Organizer
Swedish-American Chamber of Commerce San Francisco & Silicon Valley
The main objective of the Swedish-American Chamber of Commerce San Francisco & Silicon Valley is to enhance the business interests of our members. By providing a broad spectrum of services and new business opportunities through networking, the Chamber contributes to the development and improvement of goodwill between the business communities in the San Francisco Bay Area and Sweden.
Seminar Series (2) - Bridging Two Worlds: Helping Your Business Excel in Silicon Valley