Seminar organised jointly by WUN MDGT, BIMMS and FSSL FRG-ALC "Transnationa...
Description
Seminar organised jointly by the WUN Migration, Development and Global Transformations Network (MDGT), the Bristol Institute for Migration and Mobility Studies (BIMMS) and the FSSL Faculty Research Group on Ageing and the Life Course (FRG-ALC).
"Transnational Later Life Migration: Current Issues"
Dr Hong-Jae Park (Benjamin Meaker Visiting Fellow)
This seminar will focus on Dr Park's research on new and emerging patterns of migration by older people. It will look specifically at Dr Park's latest findings from his research into later life migration, cross-cultural adaptation and transnational communities. It will be of interest to an interdisciplinary audience and aims to highlight those issues that challenge entrenched views about migration in later life.
---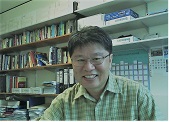 About Hong-Jae Park
Dr Hong-Jae Park is a Lecturer in the School of Social Sciences and Psychology at the University of Western Sydney, Australia. Prior to this he was a Senior Lecturer at the School of Counselling, Human Services and Social Work at the University of Auckland, New Zealand. He is a native of South Korea who moved to New Zealand in 2003 and then to Australia in 2017. He has taught a range of undergraduate and postgraduate courses, including ethics and justice, lifespan development, disability research and applied professional practice.
Dr Park's research speciality lies in the nexus of gerontological concerns; migrant and ethnic issues; ethics and cross-cultural practice. He has capitalised his transnational experience, drawing extensively on the holistic ying-yang approach to harmonise and synthesise research and knowledge development in these areas across cultures and regions. Recently, he has undertaken a series of mixed methods studies on filial piety (family care, support and respect for parents and ancestors) and elder abuse in the population of later life migrants in New Zealand and Australia. He has published over 30 articles and book chapters as well as presenting widely at national and international conferences. Dr Park is also a member of the Worldwide Universities Network (WUN) Migration, Development and Global Transformations (MDGT) research group.
How to find us
School for Policy Studies - Main Reception (8 Priory Rd)
http://www.bristol.ac.uk/sps/how-to-find-us/
Means of Access into 10 Woodland Rd:
Main entrance (side) The main entrance is at the side of the building which is in 8 Priory Road front car park. This door is secured by the Ucard System and brings you in to the building at basement level.
Woodland Road Front entrance The entrance is accessible from 10 Woodland Road via a set of steps to the front door. The door is secured by a pin code system and brings you in at ground level.
Note: If you have any problems accessing the building, please visit 8 Priory Reception for assistance.