Description
PRESENTATION TITLE: Design in healthcare by Dr Emmanuel Tsekleves
As urban environments continue to evolve due to population growth and urbanisation, significant problems can arise that affect the health and wellbeing of citizens. From climate change to urban obesity, cities are facing unprecedented challenges that require a more integrated and participatory approach to finding interventions and solutions. Furthermore the rise of the ageing population in urban environments creates new challenges for redesigning cities, with inclusiveness and accessibility at its core. All these pose Global Design Challenges that are linked closely with several of the 17 United Nations (UN) Sustainable Development Goals (SDG)1, with urbanisation being identified as a grand global challenge.
In this regard, Design is perfectly placed to help address these complex challenges, because it uses creative and imaginative methods to visualise difficult concepts and provides a space to engage with many different actors to explore new ideas, ways of working and the future. In his presentation Dr Tsekleves will showcase through a range of international case studies the role of design in shaping the relationship between health, wellbeing and urban environments; and in improving the health and wellbeing of people living in cities, now and in the future.
PRESENTATION TITLE: Social cognition in Malaysia's elderly by Dr Yong Min Hooi
Dr Yong will first describe a brief overview on what is social cognition, and why this psychological concept is meaningful for social interactions particularly when we get older. In this talk, she will present empirical evidence collected from the Malaysian and UK populations comparing age and culture differences and socio-economic statuses on Theory-of-Mind tasks; false beliefs and faux pas. Our findings suggest that the working memory - an important executive function - seem to play a role on older adults' performance in social interactions. The question as to why working memory is more prevalent in the Asian compared to the UK population remains much unexplored in this region. She will also explore possible explanations on working memory capacity and localised culture perceptions as to how we interpret social signals and cues during interactions, and its relationship to overall well-being.
SPEAKERS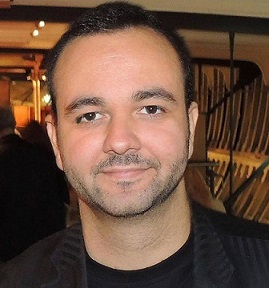 Dr Emmanuel Tsekleves leads Design for Global Health at ImaginationLancaster, Lancaster University. Driven by the UN's Sustainable Development Goals, his research focuses on tackling community health challenges across the world. He is currently working on understanding cleaning practices and driving infections from homes in Ghana; developing health and care policies for senior citizens in Malaysia and in promoting seafood across Europe through novel packaging design. Emmanuel has over 75 international publications and is the editor of the Design for Health book published by Routledge.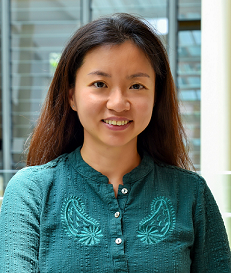 Dr Yong Min Hooi is a cognitive psychologist and a Senior Lecturer in the Department of Psychology, Sunway University. Her research interests are in executive function and social cognition, specifically in older adults. Her current ageing-related research activities are funded by Newton-Ungku Omar Fund (2018-2020 with University of Aberdeen, UK) and Arts and Humanities Research Council UK (2019-2020 with Lancaster University, UK) and previously by FRGS Ministry of Higher Education and Lancaster Small Grant Schemes. Before joining Sunway University, Min has worked in University of Otago, New Zealand, University of Winnipeg, Canada, and University of Nottingham Malaysia Campus.
*Lunch will be provided after the seminar.
Organizer of Seminar on ProtoPolicyAsia
The United Nations University International Institute for Global Health (UNU–IIGH) is the global health think tank for the United Nations, building knowledge and capacity for decision-making about global health issues.  Based in Kuala Lumpur, UNU–IIGH takes an eco-social approach to health – addressing ecological, economic and social foundations of human health – which is cognate with the Post-2015 Development Agenda.