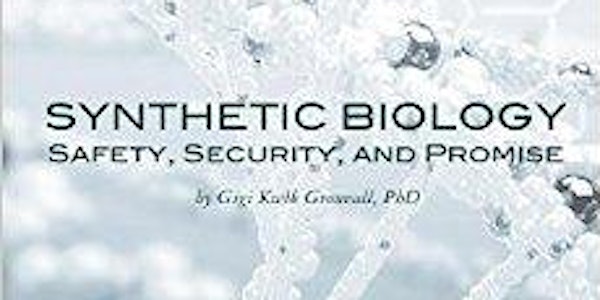 Seminar Night! Gigi Gronvall to discuss her book "Synthetic Biology: Safety...
Event Information
Location
Baltimore Underground Science Space
101 N Haven St, Suite 105
suite 105
Baltimore, MD
Description
Gigi Gronvall will talk about her new book, Synthetic Biology: Safety, Security, and Promise (Health Security Press, available here: https://www.amazon.com/Synthetic-Biology-Safety-Security-Promise/dp/1539336832). Synthetic biology is poised to change the future of medicine, agriculture, and manufacturing. Yet, while this new field promises vast opportunities and benefits, there are also risks. There are biosecurity risks that these technologies will be deliberately used for harm; safety risks to people and the environment; ethical and social considerations for how to apply these technologies; and there are risks to the competitiveness of nations that do not invest in these technologies that are likely to spur economic growth. Gronvall's work is dedicated to a discussion of what can be done to minimize risks and maximize the benefits of synthetic biology.

BIO:
Dr. Gigi Kwik Gronvall is a Senior Associate at the UPMC Center for Health Security and an Associate Professor at the University of Pittsburgh School of Medicine and Graduate School of Public Health. She is an immunologist by training. Dr. Gronvall is a member of the Threat Reduction Advisory Committee (TRAC), which provides the Secretary of Defense with independent advice and recommendations on reducing the risk to the United States, its military forces, and its allies and partners posed by nuclear, biological, chemical, and conventional threats. She served as the Science Advisor for the Commission on the Prevention of Weapons of Mass Destruction Proliferation and Terrorism from April 2009 until the Commission ended in February 2010. She has testified before Congress about the safety and security of high-containment biological laboratories in the United States and served on several task forces related to laboratory and pathogen security, most recently the National Institutes of Health Blue Ribbon Panel to Review the 2014 Variola Virus Incident on the NIH Campus (2016) and the Committee for Comprehensive Review of DoD Laboratory Procedures, Processes, and Protocols Associated with Inactivating Bacillus anthracis Spores, formed in response to the Dugway anthrax shipments (2015). Dr. Gronvall received a BS in biology from Indiana University, Bloomington, a PhD from Johns Hopkins University, and was a National Research Council Postdoctoral Associate at the US Army Medical Research Institute of Infectious Diseases (USAMRIID) in Fort Detrick, Maryland.
Date and time
Location
Baltimore Underground Science Space
101 N Haven St, Suite 105
suite 105
Baltimore, MD