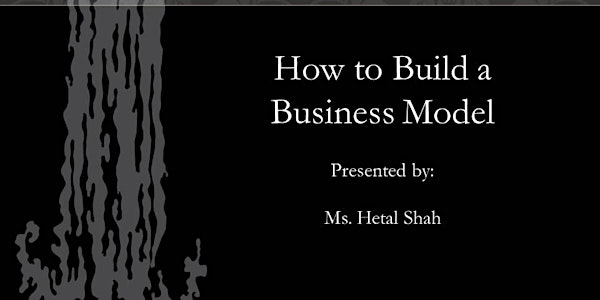 Seminar: How to Build a Business Model
Ms. Hetal Shah is an author and startups coach based in Boston. She is an immigrant from Mumbai. She has a bachelor's degree in engineering.
About this event
Ms. Hetal Shah will present a seminar on "How to Build a Business Model" for 20 minutes, and then we will have a group discussion. This is a Zoom event.
A business model identifies the products or services the business plans to sell, its identified target market, and any anticipated expenses. Established businesses should regularly update their business model. Potential investors and potential employees should examine the business model before taking action.
Topic: Seminar: How to Build a Business Model
Time: March 14, 2023 06:00 PM Eastern Time (US and Canada)
Join Zoom Meeting
https://us04web.zoom.us/j/71798438515?pwd=7WAE5zO4jsbH8uaqtRGkQAzqsB6cuJ.1