Description
Visit one of the largest Business Expo Events and networking opportunities in the Region (an event with regional scope including Somerset, Wiltshire, and Bristol).
Seminar 2: How to build a successful business in the digital era
We now live in a World where the largest taxi firm owns no taxi's, and one of the most popular Hotel sites owns no hotels… How? The power of digital. Today, so many businesses fail to grow and develop, as they do not take the time to understand exactly how their target audiences are using and engaging with digital channels. Without this understanding, how can businesses succeed in an ever-evolving and changing environment?
Join Lyndsay Morgan at the Bath Business Expo as she unveils what it's like to work under the wing of successful Apprentice winner, Mark Wright and business mogul, Lord Sugar, whilst providing key insight into how businesses can harness the power of digital for success.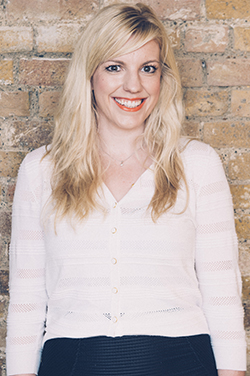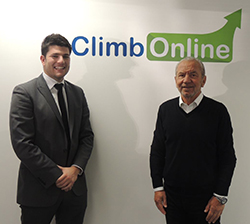 Lyndsay Morgan: BIO
As the Wright-hand Woman of Apprentice-born business, Climb Online, Lyndsay Morgan knows all too well the pressures of transforming a start-up into a successful business. In fact, the proof is in the pudding, as to date Climb Online represents the most successful business to have been founded by an Apprentice winner, boasting a multi-million-pound turnover, extensive client list and ambitious growth plans for across the UK and overseas.

As Head of Operations, Lyndsay is responsible for overseeing the organisational structure of Climb Online, driving operational excellence and leading the strategy for business growth – boasting acute attention to detail and the genuine capability to foresee any problems before they arise, whilst managing and supporting the Climb Online team.
If that's not enough, Lyndsay also boasts a sincere passion for women in business and equality within the workplace– something she has advocated throughout her 14 years' experience in sales and marketing.
www.climb-online.co.uk

Continue to develop vital knowledge for your business by attending this seminar on successfully using digital marketing to grow your business.
Also at The Bath Business Expo 16th March 2017...
As well as this Seminar, there are other Business Seminar events as well as Speed Networking, and the entire Expo is networking centric - business people from all business categories are invited to attend and network throughout the event: IT, Property, Manufacturers, Financial, Business to Business Services, Business to Consumer Services, Retailers & Distributors, Publishers, Transportation, Charities etc.
Looking forward to seeing you there!
For more information on The Bath Business Expo 2017 visit the event website www.bathexpo.co.uk