Description
What is SEMICON-U Program?
In conjunction with SEMICON Southeast Asia which is going to be held at sPICE Arena, Penang, SEMICON-U is a program that provides the opportunity for students to learn more about entrepreneurship in microelectronics industry from executive leaders and educators and engage industry professionals through an interactive session.
Ever wondered what your career options are after Engineering School?
You must have selected engineering studies because of the desire to figure things out. It could also be for various other reasons. Get inspired by the success story of a former engineer turned entrepreneur and also the chance to explore a thriving career in Microelectronics from the eye of a CEO through interactive sharing and dialogue sessions.
Your major in education does not dictate your career path, you can be who you choose to be!
---
What's going to happen...
During the morning, join us at @CAT Penang at Wisma Yeap Chor Ee and get ready to hear first hand from two successful entrepreneurs sharing their journey. You could be like one of them too!
Featuring...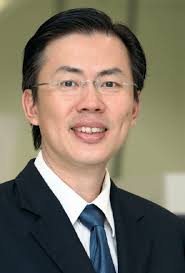 Chu Jenn Weng, CEO of Vitrox (former an Instrumentation Engineer of Hewlett-Packard Malaysia)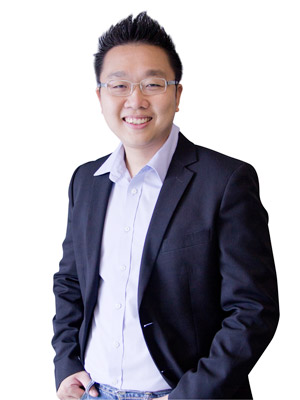 Chan Kee Siak, CEO & Founder of Exabyte (discovered the potential of web-hosting in Malaysia at age 19, and dropped out of college to concentrate on his online business)
What is @CAT, Penang?
@CAT- Accelerator for Creative, Analytics & Technology is a an exciting new programme managed by InvestPenang aimed at assisting emerging tech start-ups & entrepreneurs gain access to mentors, training, shared facilities, co-working space, professional assistance, and other value added services that will move them onto the fast track of success. Explore more at our official website: http://acatpenang.com/

Next! the second half of the program you will be given opportunity to explore your career as an engineer in a multinational company. Industry professionals, CEOs of the multinational company will be sharing their experience and what it takes to become of who they are. You might stand a chance to interact with them and show your potential!
Event Programme
(Transportation will be provided; return Bus trip from sPICE - WYCE - sPICE)
[Venue: @CAT, Level 3 of Wisma Yeap Chor Ee]
9:30 AM Registration at @CAT & Light refreshments
10:00 AM Opening by Invest Penang @CAT / Semicon University
10:15 AM "An Entrepreneurial Success Story" by Mr. Chu Jenn Weng, CEO of Vitrox
10:45 AM "An Entrepreneurial Success Story" by Mr. Chan Kee Siak, CEO of Exabytes
11:15 AM Students Dialogue with Entrepreneurs / Q & A Session
11.45 AM @CAT Tour & Penang Science Cluster ( *You gotta check out this cool place!)
12:15 PM Lunch & Back to sPICE Arena
[Venue: sPICE Arena]
1:30 PM Welcome speech by SEMI
Sharing Session by the CEOs
Mr Andrew Goh, from Lam Research (Vice President and Account GM)

Mr Lee Kwai Mun from ASE (President of Southeast Asia Operation)

Mr Avian Lee from ASM Technology (CEO)
Lucky Draw
Certification of Participation
Tour of Show Floor
3:00 PM End Of Program
---
If you are interested to explore your options, come and join us on the 28th April 2016!
Limited seats available on first come, first serve basis.
Closing date for registration is April 19, 2016. Hurry up and See you there!!
If you have any questions, please feel free to contact krystle@investpenang.gov.my/ 04-646 8833
Brought to you by...