Selma Blair presents Mean Baby
Greenlight Bookstore Presents:
Event Information
Performers
Location
The Bell House
149 7th Street
(Between 2nd and 3rd Ave)
Brooklyn, NY 11215
Refund policy
Refunds up to 30 days before event
Selma Blair presents Mean Baby • Wednesday, May 18・6:30pm Doors・7:30pm Show
About this event
Ticket includes SIGNED book to be picked up at event.
Selma Blair has played many roles: Ingenue in Cruel Intentions. Preppy ice queen in Legally Blonde. Muse to Karl Lagerfeld. Advocate for the multiple sclerosis community. But before all of that, Selma was known best as … a mean baby. In a memoir that is as wildly funny as it is emotionally shattering, Blair tells the captivating story of growing up and finding her truth.
The first story Selma Blair Beitner ever heard about herself is that she was a mean, mean baby. With her mouth pulled in a perpetual snarl and a head so furry it had to be rubbed to make way for her forehead, Selma spent years living up to her terrible reputation: biting her sisters, lying spontaneously, getting drunk from Passover wine at the age of seven, and behaving dramatically so that she would be the center of attention.
Although Selma went on to become a celebrated Hollywood actress and model, she could never quite shake the periods of darkness that overtook her, the certainty that there was a great mystery at the heart of her life. She often felt like her arms might be on fire, a sensation not unlike electric shocks, and she secretly drank to escape.
Over the course of this beautiful and, at times, devasting memoir, Selma lays bare her addiction to alcohol, her devotion to her brilliant and complicated mother, and the moments she flirted with death. There is brutal violence, passionate love, true friendship, the gift of motherhood, and, finally, the surprising salvation of a multiple sclerosis diagnosis.
In a voice that is powerfully original, fiercely intelligent, and full of hard-won wisdom, Selma Blair's Mean Baby is a deeply human memoir and a true literary achievement.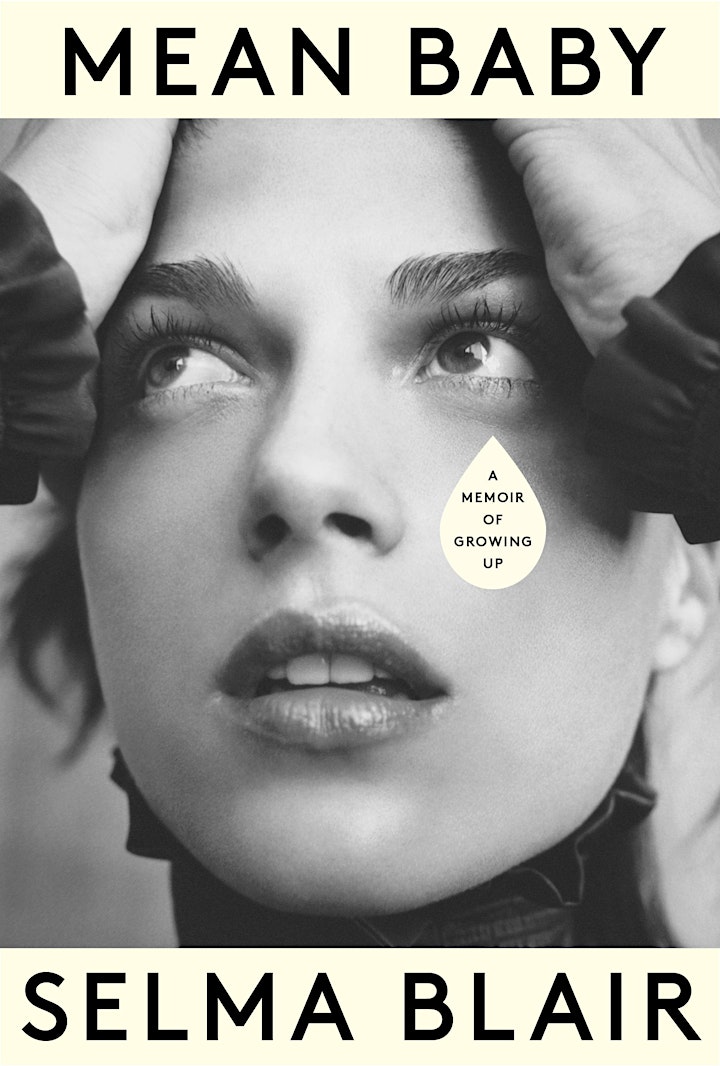 "Mean Baby is a fascinating exploration about the power of prophecy, of labels, and of one woman's determination to defy them all. Blair is a rebel, an artist, and it turns out: a writer."
—Glennon Doyle, #1 New York Times best-selling author of Untamed and Founder of Together Rising
-
"Mean Baby, Selma Blair's brilliant book, demands attention. It grabs you by the collar and says listen to all that I have to say: about love, pain, motherhood, illness, celebrity, and the tidal ferocity that pours through all our lives. Read it and be caught in the voice of one of our luminous stars."
—Esmé Weijun Wang, best-selling author of The Collected Schizophrenias
-
"Selma Blair is one mean baby and one mean writer! Blair honestly writes about the uncertainty, messiness, joy, and weirdness of living in a 'broken' body. Disability is not always constant or known and Mean Baby depicts this reality with compassion and grace."
—Alice Wong, editor of Disability Visibility
-
"Selma Blair will take every expectation you have and shatter it with this beautiful book. It's less about illness than it is an effluence of hope, just when you can't imagine anyone having the spirit to summon it. Whatever agility her body's been robbed of hasn't marred her dazzling ability to express it. She writes with a ribald irreverence as darkly funny as anything I've ever read; urging on each page: 'Go ahead and laugh. I am.' It's amazing that someone labeled negative from birth could find her way to such a superhuman positivity and she transforms decline into an ascension with an honesty I will never forget. The girl who saw lewd scribbles on the bathroom wall as 'a good review' grows up to flip a nightmare into an opportunity; that's as much a triumph as her book. It's equally rewarding to see a passionate reader roll up out of nowhere, armed with passages on par with every writer she reveres. The benediction she arrives at is her own, as earned as her luminous passages. If you've ever felt broken or lost you'll find yourself on the pages of this book, and maybe see a way to the high road when the author writes: to be so lucky. The rejects and outsiders have spoken Selma, and we've elected you Queen."
—Mary Louise Parker, best-selling author of Dear Mr. You
-
"Mean Baby is straight-up terrific — bold, intimate, sassy, profound — and a vital reminder that the hectic glitter of the exterior rarely reflects the hard-earned wonder of the interior. So, while you might reach for Mean Baby because of the author's celebrity, you'll read into the night for her candor, eye for detail, and stunning prose. In an embarrassment of riches, Selma Blair is as talented a writer as she is an actress."
—Adrienne Brodeur, best-selling author of Wild Game
Bar Opens at 5:00 PM
6:30pm Doors / 7:30pm Show
$32 BOOK-BUNDLED GA TICKET (includes signed copy of Mean Baby)
Ages 21+
**Proof of full vaccination required for entry**
*This event will be mixed seated/standing. Arrive early for best seat selection
IMPORTANT:
This event is not socially distanced. All attendees must have proof of full COVID-19 vaccination to attend the event. Please download and register with NY's Excelsior Pass. You must present this at the door to verify your vaccination status. If you are visiting from out of town or can not access the Excelsior Pass app, you must present your vaccination card at check-in. NAME ON VACCINATION CARD MUST MATCH YOUR ID.
Full Vaccination is 14 days after your second dose of the Pfizer-BioNtech or Moderna COVID-19 vaccine or at least 14 days after your single dose of the Johnson & Johnson's COVID-19 vaccine
All guests are asked to wear masks when not eating or drinking. The Bell House will follow all City, and State guidelines to ensure a safe performance for patrons, staff, and artists.
This event will be presented in accordance with applicable public health requirements as of the date of the event; which could include changes to capacity, attendance prerequisites, procedures, and other protective measures. Any updated protocols will be included in your ticket reminder email closer to the event date
Performers
Date and time
Location
The Bell House
149 7th Street
(Between 2nd and 3rd Ave)
Brooklyn, NY 11215
Refund policy
Refunds up to 30 days before event