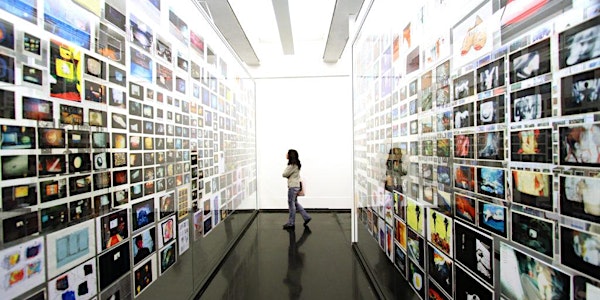 Selling Your Art 3-Part Webinar Series Pt.2: Selling Your Art Online
Learn how to market your art online using your mailing list, website, social media platforms and email blasts.
About this event
ZOOM link to this webinar can be found in the confirmation and reminder emails sent prior to the event.
Selling your art can feel very daunting for many artists and if you add to the equation the world of e-commerce, social media platforms, online galleries & market places this whole process can feel even more overwhelming and confusing.
In this 2 hour webinar you will learn:
Most common misconceptions artists have about selling art online
How to build and nurture your mailing list so you create meaningful relationships that can lead to sales
Key features that your website needs to have in order to generate sales and grow your following
How to create compelling content that tells your story and grabs your audience attention in your email blasts and social media posts
Marketing strategies used by artists who are successfully selling their art online
About the speaker:
Martha Zlatar has advised emerging and mid-career visual artists on realizing their artistic goals for the last 19 years. She coaches on clarity of vision, relationship with money, embracing the business owner within, time management, unleashing your creativity and many other issues relevant to artists and art entrepreneurs.
Martha's passion for psychology, business and the arts led her to launch ArtMatch, an art business and creativity coaching practice that supports creatives on becoming more "business savvy" and "professionals" on becoming more "creative".
Her 31 years of diverse business experience took her to the worlds of Market Research, International Business, EventManagement & Promotion, Training and Meeting Facilitation and Art Business Consulting (New York City, Brussels, New Orleans and San Francisco).
About the organizer: The San Francisco Small Business Development Center (SBDC) provides expert no-cost advising and workshops to guide small businesses to success. We work hands-on with entrepreneurs and business owners to address challenges, seize opportunities and help grow our client's bottom line. You can sign up for no-cost one-on-one advising at https://nc.ecenterdirect.com/signup. For upcoming workshop information, visit https://www.sfsbdc.org/calendar.
Follow us on social media or sign up for our newsletter linktr.ee/sfsbdc.