Description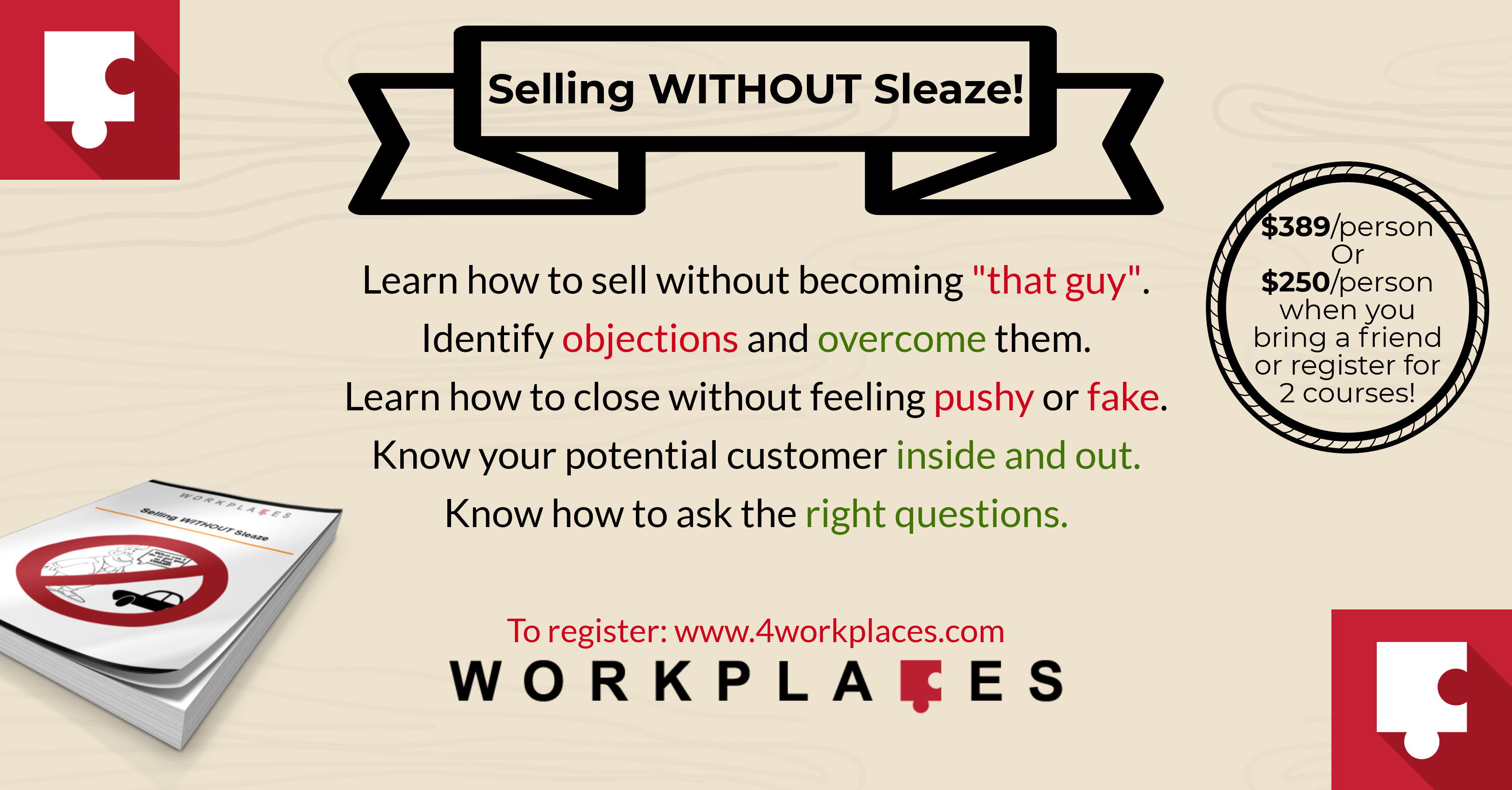 Do you want to amplify your sales to the next level? Close the "Whale"? Sell with more IMPACT?
This one-day workshop was designed to build and evolve fundamental sales skills for people who want to enhance their effectiveness. You will leave with a deeper understanding of your sales practice and have a renewed sense of confidence.
We begin by introducing you to the significance of knowing your strengths, weaknesses, behaviours and motivators to explain how they can be used in your selling process.
It is followed by hands-on sessions during which small group activities are used to illustrate the application of various dimensions of sales strategies to help sell effectively.

We then focus on the sales cycle and how to use and track it effectively, emphasizing the importance of each step in the process.
The workshop will start at 8:00AM sharp. Coffee and snacks as well as a catered lunch will be provided.
We look forward to seeing you there!