Selling to the Government and Corporations: An Insider's Guide
Description
Selling to the Government and Corporations: An Insider's Guide

Did you know that the federal government is the largest economy in the world, spending half a trillion dollars on goods & services each year, and the state of California ranks number five, just ahead of the UK & France!

The government purchases nearly EVERYTHING from office supplies to construction services to art instruction services, and everything in between. If your small business sells it, the government probably buys it. Plus, there are special considerations for businesses certified as small, minority-owned, woman-owned, veteran-owned and more. Learn how to make the government your next customer, or learn how to expand your current government customer base at this free workshop series hosted by the Norcal Procurement Technical Assistance Center (PTAC) and the U.S. Small Business Administration (SBA).

Agenda
8:30 AM – 9:15 AM: Introduction to Government Contracting nd How to Utilize Your Local PTAC (Kristina Kunkel, Norcal PTAC Program Director & Christina Jones, Norcal PTAC Sr./Lead Procurement Specialist)

Learn the basics of getting started in the government marketplace.

9:15 AM – 10:30 AM: Government Contracting panel facilitated by Christina Jones, Norcal PTAC Sr./Lead Procurement Specialist
Panelists: DGS, NASA, City & County of SF
Hear the inside scoop from government agencies and utilities who purchase from small businesses like you. Learn about upcoming forecasts and have a chance to ask questions.

10:30-10:45PM: Networking Break


10:45 AM – 12:00 PM: Why Your Company Should Get Certified (Christina Jones, Norcal PTAC Sr./Lead Procurement Specialist)

A brief overview of the benefits of certifications available for small businesses and businesses owned by women, minorities, veterans, and others.


Moderators:
Christina Jones, Senior Lead Procurement Specialist, Northern California Procurement and Technical Assistance Center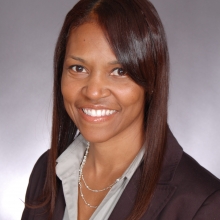 Christina Jones is an expert business consultant and facilitator with over 20 years of experience in developing process improvement and training programs to position small businesses for government sales. She specializes in 8(a) certification, contract vehicles to include GSA, and proposal writing. Christina has a proven track record in increasing economic impact through calculated one-on-one counseling of small to medium sized businesses.
She holds a BS in business administration from California State University, Los Angeles and a MBA from Pepperdine University.
The 15th Annual San Francisco Small Business Week recognizes San Francisco's 120,000 and growing, small businesses. Filled with networking opportunities, business-building workshops and inspiring content, the week-long event serves to educate and empower entrepreneurs who are starting, staying and growing in San Francisco. For more information about the week, please visit sfsmallbusinessweek.com.
---
---
---
---
---
---
---
---
---
---
---
---
---



Thank you for interest in this event and for sharing it with others who might be interested.
Should you need to cancel your reservation, please return to Eventbrite and cancel your ticket there.

We host hundreds of events for small business owners each year – to see other upcoming events in our center please visit sbatrainings.eventbrite.com. You can also see all of the workshops that we host throughout Northern California on our website.

Sincerely,
San Francisco SBA Entrepreneur Center
Co-Sponsorship Authorization #: 19-0912-17
SBA's posting of events is not an endorsement of the views, opinions, products, or services of any cosponsor or other person or entity. All SBA programs or cosponsored programs are extended to the public on a nondiscriminatory basis. Reasonable arrangements for persons with disabilities will be made for SBA events, if requested at least 2 weeks in advance. Call 415-744-6820 or email sfomail@sba.gov.
---
---
---
---
---
---
---
---
---
---
---
---
---
FAQs
How can I contact the organizer with any questions?
Call 415-744-6777 or email sfomail@sba.gov.
Do I have to bring my printed ticket to the event?
Seating is on a first come first serve basis. We work hard to not oversubscribe our events, but we encourage all participants to arrive early to ensure that you are able to find a seat.
How do I get to the San Francisco SBA Entrepreneur Center?
The San Francisco SBA Entrepreneur Center is located on 455 Market Street in Suite 600 on the 6th floor. The front desk can provide directions to our floor or the elevators. There are no special requirements to enter the building. The closest public parking garages are located on Fremont or Mission Streets. The parking vendor in this building is ABM Parking. This vendor closes at 8PM. The nearest BART stop is the Montgomery Street Station. For detailed travel planning please visit 511.org