Location
DeskHub
2159 India Street
San Diego, CA 92101
Description
In today's fast paced SaaS environment, 'sales' may no longer be a dirty word, but your customer still does not want to be sold to. The average customer wants to find the salesperson who adds value through knowledge, field expertise, and connection within the given community.

This session is focused on tools and techniques to help build successful community engagement, high level exclusive events, and thought leadership to make your customers come to you. Participants will begin to outline a strategy and action plan for building their sales team that act like owners and are looked up in the community as brand evangelists.

Who should attend?
Anyone who manages tech/B2B sales, business development, or demand generation marketing processes to further their market penetration.

Speaker Bio:
Neal Bloom is a serial entrepreneur and San Diego tech ambassador. He has run sales and marketing for a number of startups and growth stage venture backed software companies. He leads Startup San Diego, the non-profit that connects new entrepreneurs into the community and puts on San Diego Startup Week. Neal also consults companies large and small on how to brand themselves appropriately to attract the right talent to match their culture and connect with their audience in unique and experiential ways.

Small Business Management 1-hour Monthly Sessions:

Growing a small business can be as challenging as it is rewarding. Critical decisions often have to be made quickly. There are a lot of aspects to running a business that are not always covered in traditional business classes. During these 1-hour interactive sessions, leading industry practitioners will explore key topics that are important to daily operations and company success. All sessions are complimentary and refreshments will be served.

This complimentary session is provided by UC San Diego Extension in collaboration with Union CoWork East Village.

UC San Diego Extension serves the critical lifelong learning and skill development needs of individuals, organizations and the community. We do this through continuing education, certificate and degree-related programs; community initiatives that support economic and social development; and a wide array of public-service lectures, forums and special events delivered both on and off campus and through print, internet, radio and television.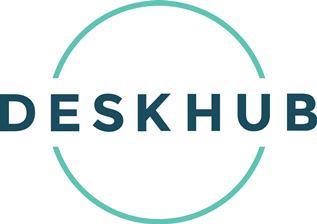 Whether you're a small or large business, a non-profit or startup, DeskHub provides you with the space and resources you need at an affordable, inclusive price. If your needs change, we can accommodate them. Whether you're a freelancer or tech founder, we can help connect you to those who are like-minded and may be able to help you give your business a boost.