Description
ONLINE EVENT SALES HAVE ENDED: Please join us at 5pm Sunday MAGICOPOLIS 1418 4th St, Santa Monica, CA 90401. You'll pay just $25 at the door. We have free appetizers, a great presentation, and a cash bar. Don't forget to bring water, a notebook, something to write with, and business cards if you have them :)
WORKSHOP
Wendy Kram brings over 20 years of experience as a producer and entertainment consultant, developing and producing projects for Disney, Universal and Sony Studios, HBO, Showtime, Lifetime, NBC, ABC, CBS and USA Networks. Motion pictures and television films have starred Robert DeNiro, Helen Mirren, Diane Keaton, Queen Latifah, Sissy Spacek, Katey Sagal and Katie Holmes, among others. As the founder of L.A. FOR HIRE, an international consulting firm, clients come to Wendy for her expertise in script development and the ability to connect projects with Hollywood A-list talent and decision-makers. With longstanding industry relationships, Wendy understands buyer and creative talent needs, and has direct access to principals at the major studios, networks, streaming providers and agencies. Creative Screenwriting Magazine ranks Wendy as one of the industry's premiere script consultants.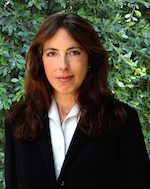 Topics covered in this two hour presentation will cover:
Current TV Landscape: The Buyers - New and Old

Types of Series Being Sold

Types of Buyers & What They Want

The Key Players that Get a Project Green Lit & Their Roles

Intellectual Property Types & How They Might Become a Series: Book, Pilot Script + Bible, Graphic Novel, National News Article, Life Rights, Idea
NETWORKING RECEPTION
This fact filled presentation will be followed by a friendly one hour networking reception with free appetizers and a cash bar where attendees can become better aquainted and discuss what they've learned. Space is limited so sign up now. Tickets are $20 if you sign up now. The price goes up at the door.
A WORD OF THANKS to Nathan at Elite Placement Group who is helping us out with our staffing for this event, to Michael Praver at Film Funding LA who helps us offer more events and more kinds of events than we otherwise could, and to the Champagne Bakery from whence we get our appetizers.
NO REFUNDS
There are no refunds for this event after May 19. Requests prior to that will be honored.