Description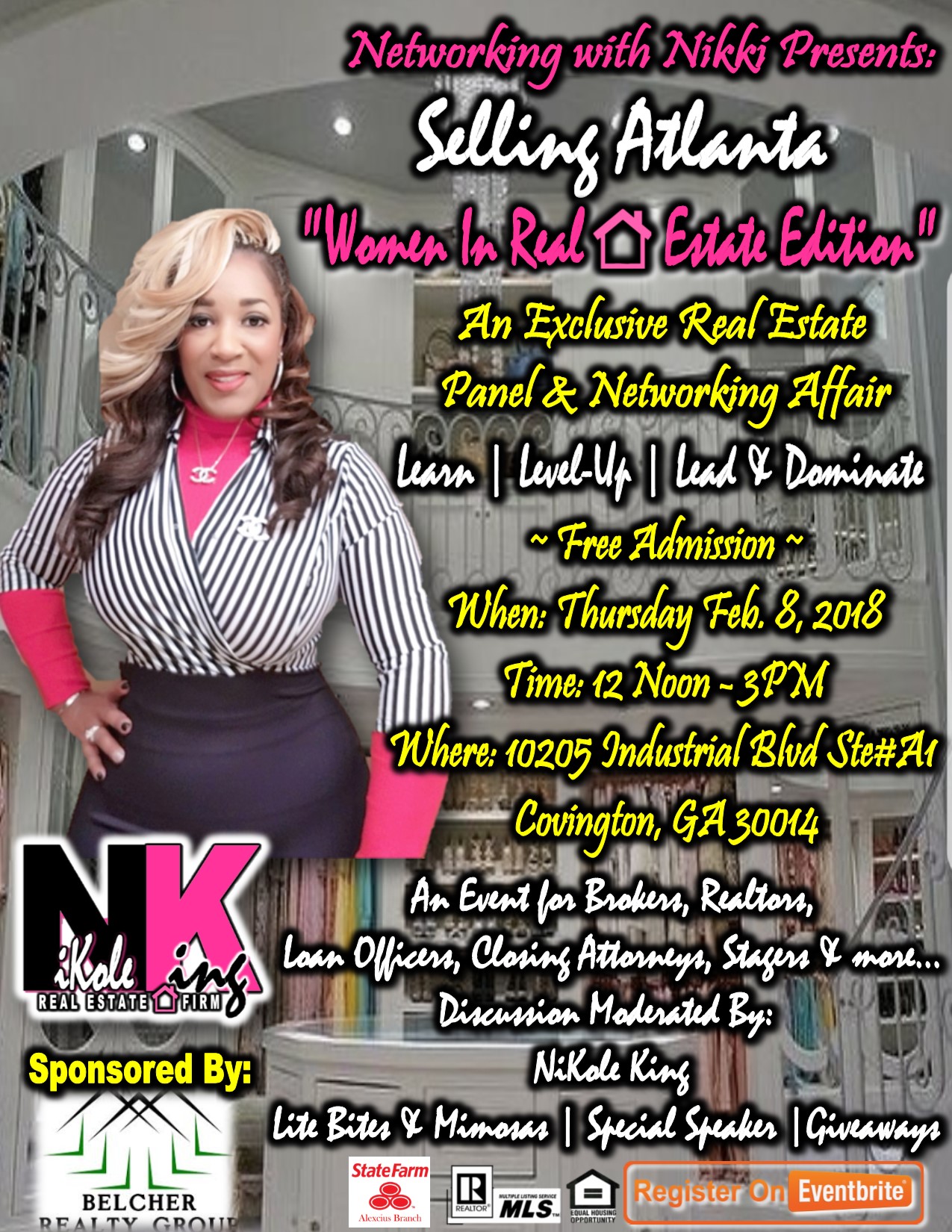 Happy New Year from my family to yours,
My name is Nikole King and I'm super excited about the new year and the activity that's taking place and I want to share it with you! With over 17 years of real estate, marketing, fashion, & event producing experience, I know personally that building relationships with various professionals is the secrect sauce to success in any business, especially real estate. In my social world outside of real estate I'm known as Networking with Nikki from many of my family, friends, business professionals, past and present clients whom I've served and have worked with. That's why I reaching out to you, because I want to connect as well as work with you as one of my co-oping agents and/or business partners.
Leaders are always looking for oppotunities to learn, but every leader has little time to spare to learn, level up, lead and dominate in any market. Co-Op and Cocktails is a new simulcast event designed to breathe new life into leadership through women who's leading in the real estate industry - in a convenient and creative format.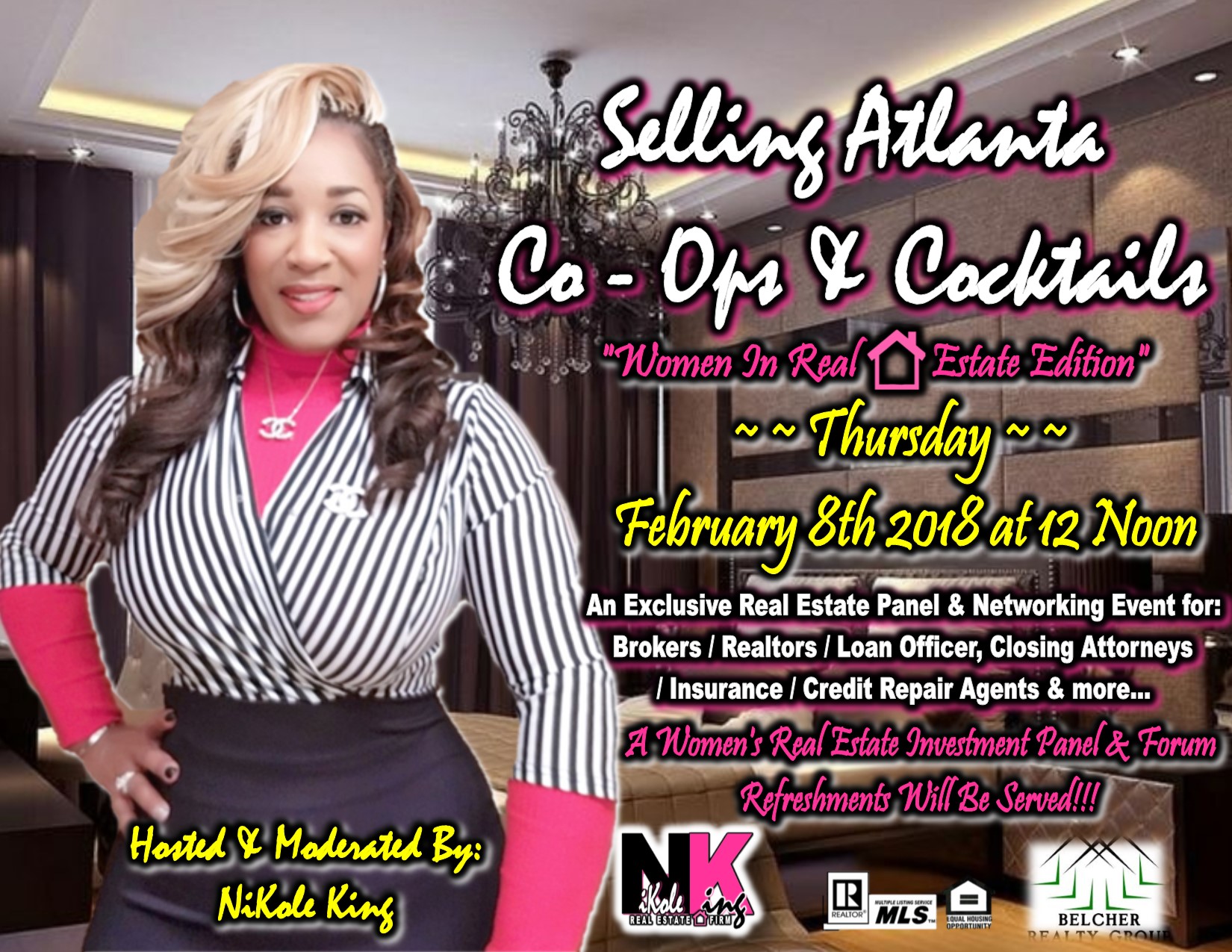 WHO IS THIS EVENT FOR : Brokers, Realtors, Loan Officers, Closing Attorneys, Insurance & Agents & More!! All Real Estate Industry Professionals and Supporting Industries from all over Metro Atlanta!! We all are Selling Atlanta together Right??
WHY SHOULD YOU ATTEND - CO-OP and meet new movers and shakers outside of your real estate circle. This can and will increase your visiblity and get connected to expand your business, plus come and get the FREE AGENT BONUS MONEY with NiKole King!!!
INSPIRING & ENRICHING : this is designed to deliver the very best in leadership content to inspire and motivate all who attends.
CONVIENIENT & AFFORDABLE : this event is absoutley FREE making it an affordable solution to the challenge of minimizing time and travel costs.
EMPOWERING & NETWORKING : grow your own leadership as you connect with other influencers in your local community. Expand your network with relationships that produce tangible results.
LUNCH INCLUDED / POWER PANEL DISCUSSION / GIVEAWAYS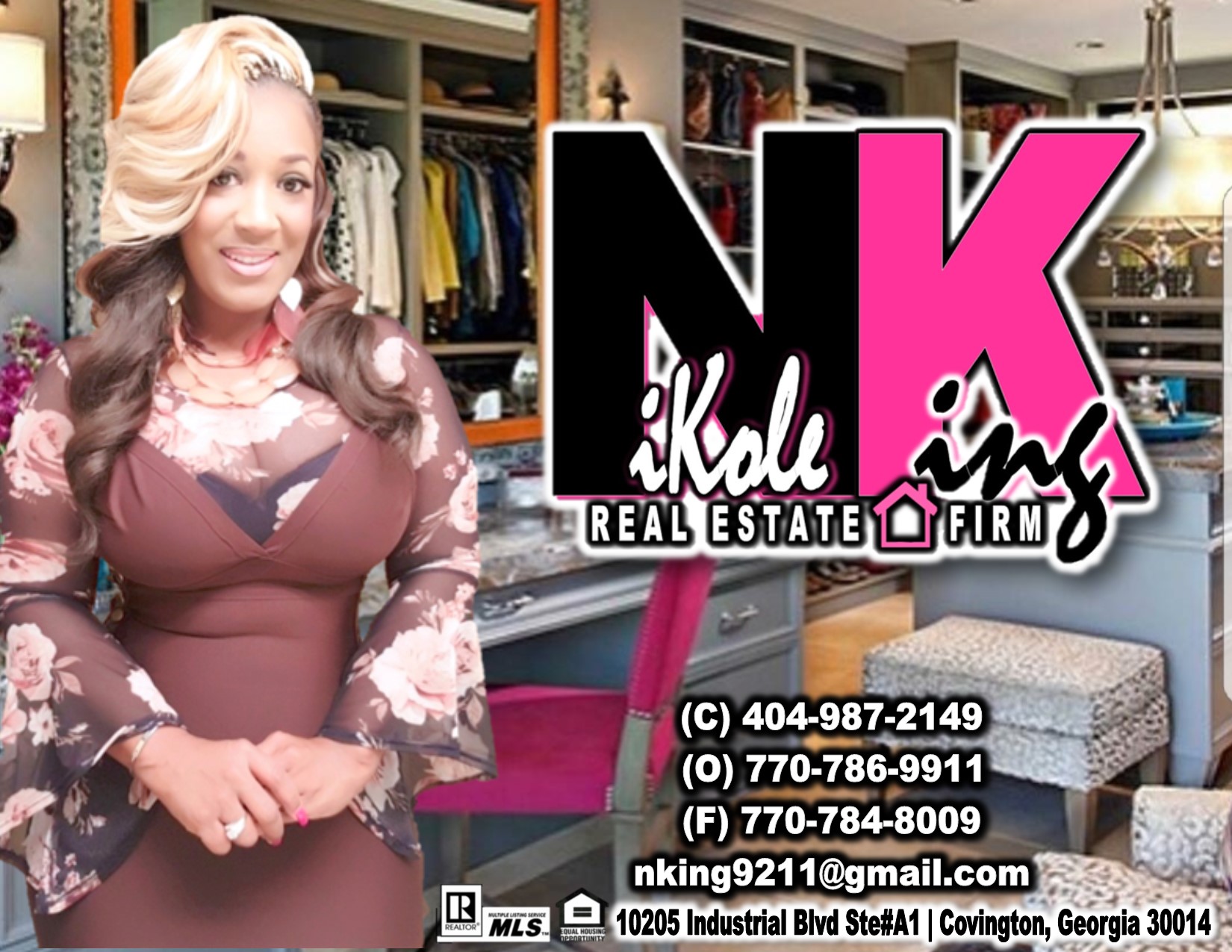 I'm looking forward to starting my 1st quarter of my business off with creating a creative and unique environment that embraces our community of real estate partnerships, business development and sisterhood as women in business who supports each others success from personal and professional growth through education, networking and co-op referals. Cheers to a successful 2018!!!
Remember........Girls Run the World!!!