Description
Please register in advance to recieve the the login and dial-in information.
Allworx Verge phones are here. Now what? Here's how you can make money with Verge. Attend this 1 hour Verge web training session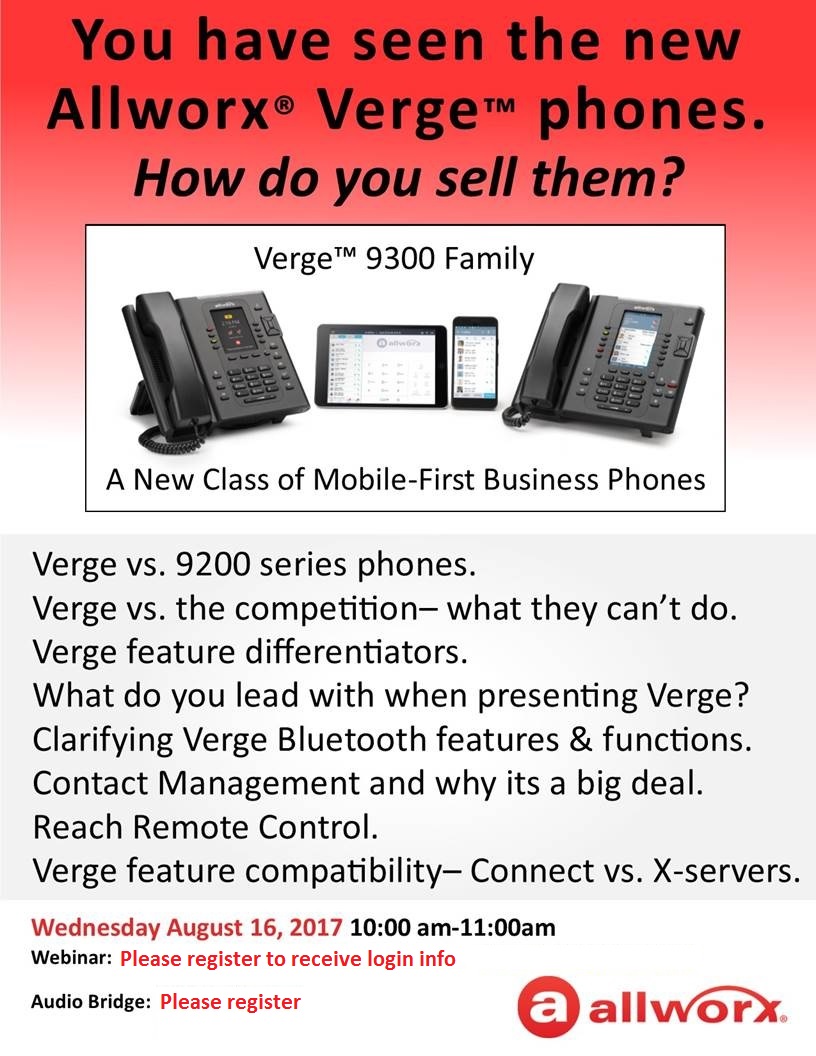 TOPICS COVERED:
Verge vs. 9200 series phones
Verge vs. the competition - what they can't do.
Verge feature differentiators.
What do you lead with when presenting Verge?
Clarifying Verge Bluetooth features & functions.
Contact Management and why it's a big deal.
Reach Remote Control.
Verge feature compatibility - Connect vs X-servers.
_______________________________________________________
Webinar link:
https://meet.lync.com/windstream-com/e0096884/SNHMSWPR

Audio bridge call:
(844) 546-0000 Conference ID: 409935
_______________________________________________________