Description
Are you tired of worrying about your sales numbers?
Sales is one of the toughest, most competitive professions to be in. And studies show that 66% of salespeople regularly miss their annual sales goal. This impacts companies with lost revenue, lost market share, and under-valued businesses. Salespeople that adhere to a systematic sales process and commit to a specific "frequency" of activities within a culture of accountability consistently meet or exceed their goals.


Do you or your salespeople ask yourselves...
How to effectively take control of a sales call without feeling like a "pushy" and annoying salesperson?
If it's really possible to separate yourself from the competition on something other than price?
If there isn't a better way to deal with "money" rather than waiting for it to become an objection somewhere down the road?
If there's a way to stop buyers from continually "shopping" your products and services which makes you feel like an "unpaid consultant"?
Why traditional sales methods are no longer effective?
Why the sales team spends time making excuses versus making sales?
Eliminate the time you spend in selling situations that go nowhere. Learn an honest, no-nonsense sales approach that encourages self-respect and gets results.



JOIN US ON:
Wednesday, June 28th, 2017
9:00 am - 4:00 pm
330 Bay Street, Suite 1400
Toronto ON M5H 2S8

Investment: $699 + HST

Includes:
Sandler Foundations workbook materials

Copy of the book "You Can't Teach A Kid To Ride A Bicycle At A Seminar" by David Sandler

One year subscription to Sandler Online

DISC assessment and personalized report

Coffee, snacks and lunch provided
Business casual attire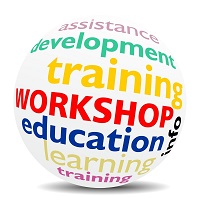 In this workshop you'll learn:
How to maintain control over the sales process and save time by qualifying or disqualifying opportunities early on.

How to stop letting people turn you into an unpaid consultant. Your education and experience are worth something.

How to not accept wishy-washy decisions and "think-it-over's". Get a decision for your time investment, whether it is a "yes" or a "no". Find out why a "no" is a good thing.

How to uncover your prospect's real motives for buying your product or service. There is always more involved than they are willing to tell you.

How to ask for quality referrals without feeling pushy.

This is an interactive session.
Each participant will receive a printed out personalized DISC Assessment Report at the workshop

The assessment must be taken prior the workshop. An email link will be provided after registration is complete
Registration deadline is Friday, June 23rd.
Date and Time
Location
Refund Policy