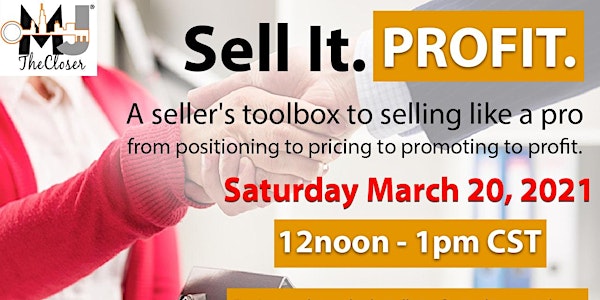 Sell It. PROFIT. Homeowners' Prepare to Sell Webinar
Are you considering selling, refinancing or rehabbing your property? This power hour webinar is for you. Learn key tips. Ask questions.
About this event
This power hour webinar will help you understand your options. From selling your property like a pro to understanding the refinancing and rehab loan options available.
Nelson Morales, Senior Mortgage Consultant, Blueleaf Lending will be our featured lender speaker.
Hosted by Melinda Jordan, Broker Associate, Jameson Sotheby's International Realty.