On Friday, October 1st, 2021, play hooky with us for the second annual SELF(ISH)philly Conference!
About this event
WHAT IS BEING SELF(ISH)?
Being SELF(ISH) is unapologetically caring for yourself first- it's filling up your cup, because you know DAMN well that you can't be of service until you've taken care of your mind, body, and spirit. It's being a BOSS, but still ditching the hustle mentality and coming from a place of alignment and flow.
As women, we've been told for SO LONG that being selfish is a bad thing- that we should constantly give of our selves to everyone else. Well, guess what? At SELF(ISH)philly, we're RECLAIMING SELFISHNESS by infusing it with boss bitch energy and throwing some serious self love on top.
IT'S TIME FOR YOU TO TREAT YOURSELF LIKE THE QUEEN THAT YOU ARE. And we're here to help you fix that crown ;)
SELF(ISH)philly is the ultimate self care experience. We handpicked our vendors, coaches, and speakers, because they're the best of the best in the wellness field, and we want you to have access to the most incredible resources that Philly has to offer. We've curated an event to completely rejuvenate your energy and infuse you with high vibes, because you deserve it babe ♥
Vendors include:
VSPOTmedspa, Contour Body Studio, The Wellness Collective, Crown Jewel Esthetics, Nomadic Home & Co., Gem Life Collective, FemCity Philadelphia, One Hope Wines, and more!
On Friday, October 1st, we're inviting you to take a wellness day and play hooky with us ;)
xoxo Danielle & Carlee
P.S. lunch is included in the ticket price
P.P.S. We will adhere to current covid guidelines, which include masks for guests at large events. This is subject to change as the date nears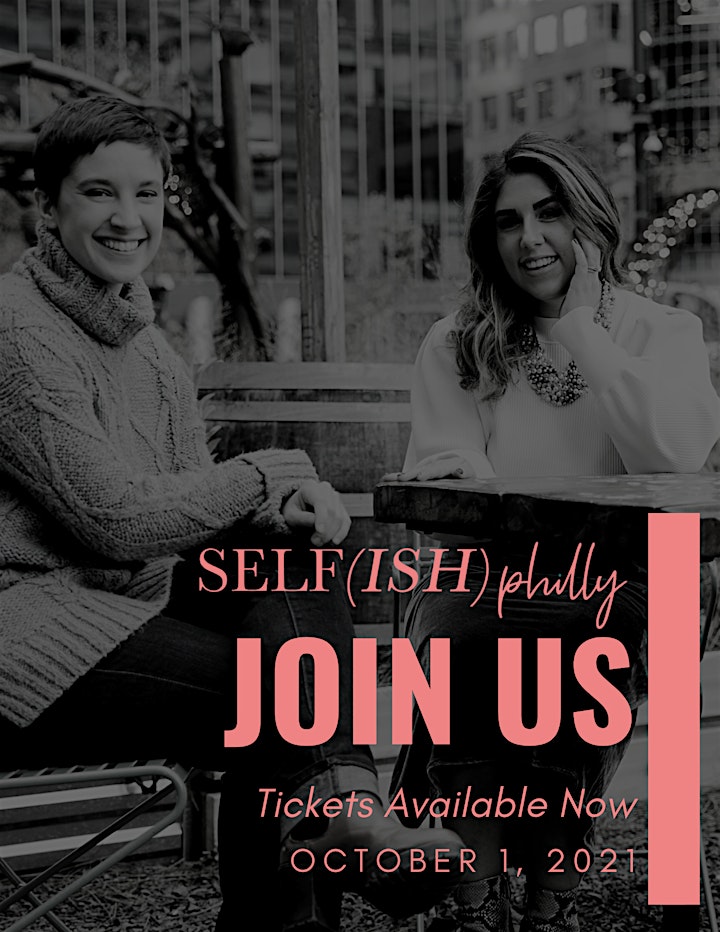 Organizer of SELF(ISH)philly