Join us for a day of inspiration, creativity, self-love, with an amazing community of peers. There will be lots of fun, swag and much more.
About this event
The Sports Training and Role-models for Success Citywide Girls Initiative (STARS CGI) is a collaboration of ten leading New York City nonprofits with missions to support girls and young women of color to overcome barriers to success, grow emotionally, academically and physically stronger, and give them the tools that they need to develop as leaders in their communities.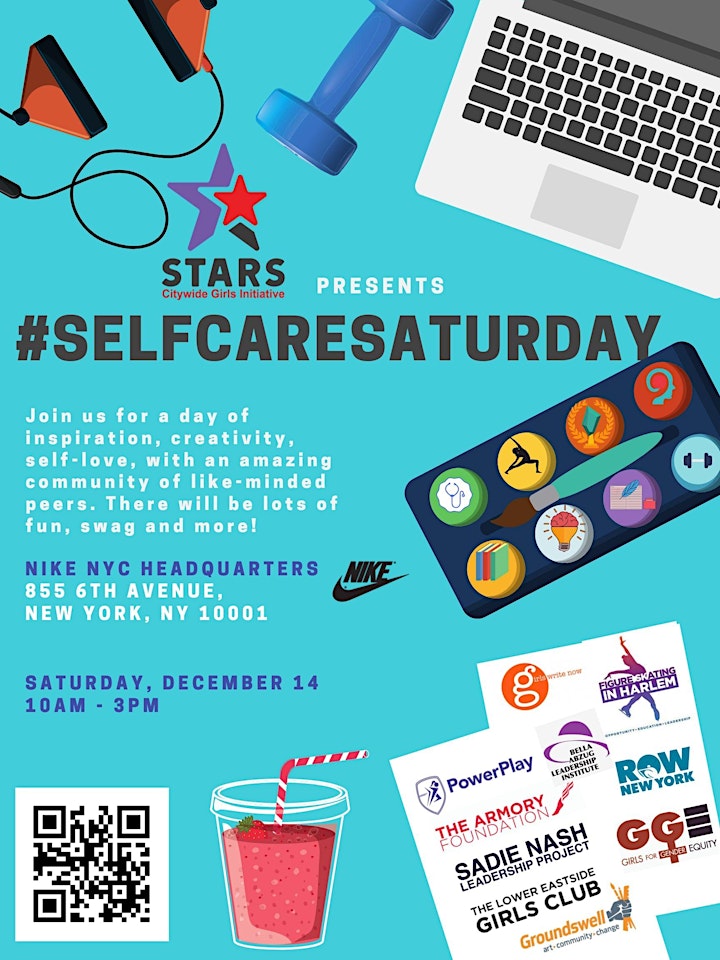 #SelfCareSaturday strives to connect young women and gender non-conforming youth to resources that support their overall well-being. It is an opportunity for youth attendees to refill their own Social and Emotional cups, among a community of likeminded peers. We'll have panel discussions on effective/low-cost self-management, trap yoga and other fitness sessions; interactive workshops with our partner organizations, licensed mental health professionals, live DJ's, creative stations, games, light refreshments and cool swag.
The day is all about empowering our community of young people to explore different avenues and take advantage of available resources to discover new ways to be fulfilled, find their joy and be inspired. Attendees have autonomy to select which workshops, activities or activations they wish to attend.
Organizer of #SelfCareSaturday